With so much discord in the world…,I am thankful for my choir…standing tall…faces to the wind.
There's a dark & a troubled side of life
There's a bright and sunny side, too
Tho' we meet with the darkness and strife
The sunny side we also may view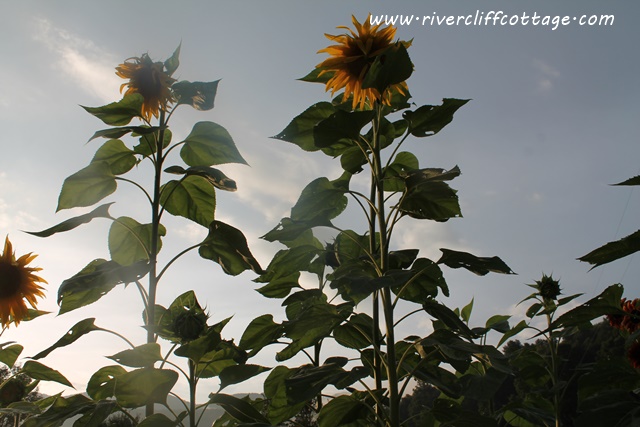 Keep on the sunny side, always on the sunny side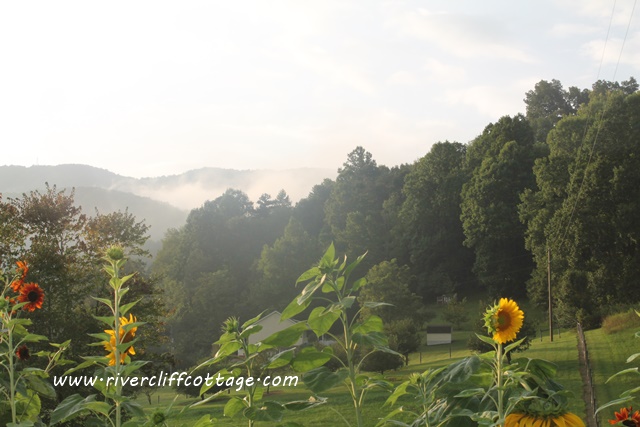 Keep on the sunny side of life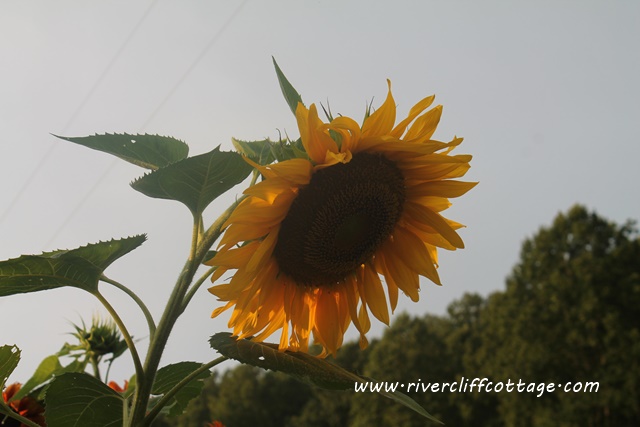 It will help us ev'ry day, it will brighten all the way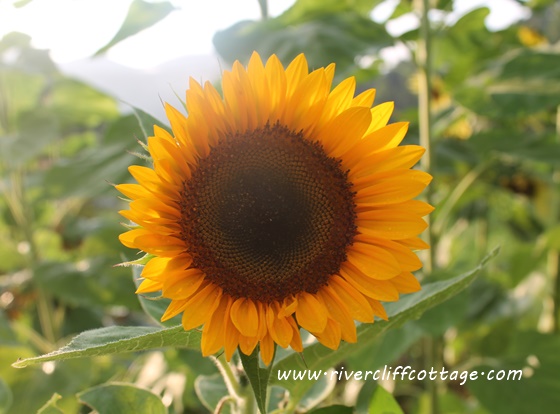 If we'll keep on the sunny side of life
Wow…I love those sunflowers.   We have a lot going on here at RiverCliff Cottage.   We're making a barn quilt square in a sawblade pattern (20% done), we're making candlesticks from parts of an old stairway ballisters (10% done), canning soup stock (0%), and I am pulling out a few things for fall.    I'll be blogging about all of those.
Thank you for reading RiverCliff Cottage.
(517)