Today is a muggy, soggy day and the North Fork of the Holston looks like coffee.    But not plain coffee…no no no!    This coffee is all fancy with color.    As Mike and I were driving on the golf cart (it's the way we roll…it used to be a Porsche…what the heck happened???), we saw a procession of brightly colored kayaks floating by.    They were "floatin' the Fork."
"Hi…I said….I want to take your picture!"    "Will it be on Facebook?" they asked.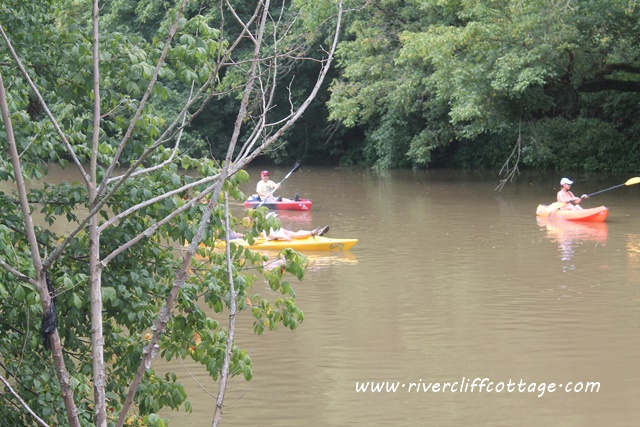 "Even better… I replied."   It will be on my blog called RiverCliff Cottage!"   Where ya from?
One said..."Kingsport!"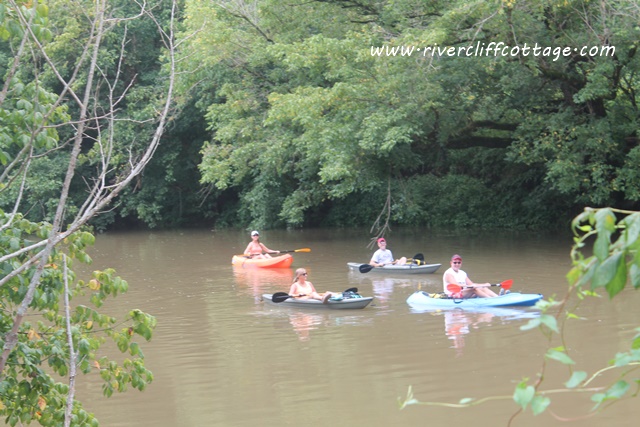 Someone yelled…"Johnson City!"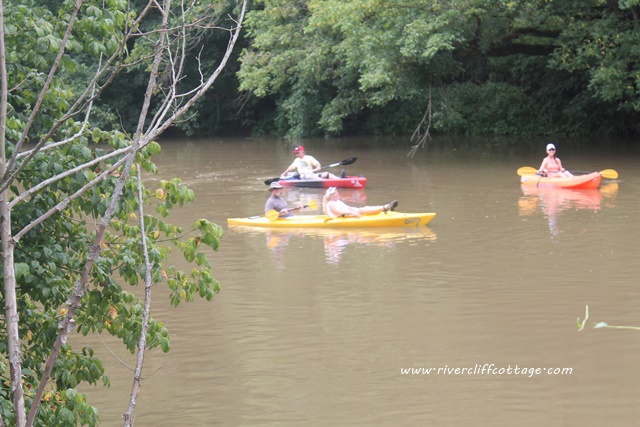 And another yelled…"Gate City!" (Probably in the blue canoe…Gate City…a Blue Devil.)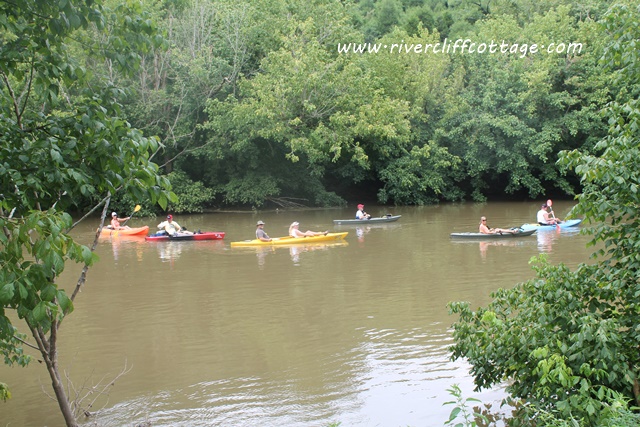 The muggy day and coffee-colored river didn't bother them.   At all! They were having fun.  And they were prepared. In the picture below, can you tell what's wrapped tightly in the plastic bag? In the red canoe?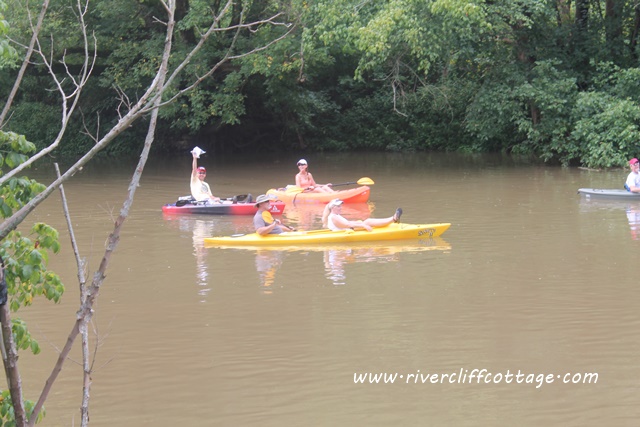 Ok…here's the "poop"! It's toilet paper! Ya never know! And might I say I love that two-person kayak. The girl in front knows how to kayak the North Fork!! You go girl!
Back in the woodshop, here's a project that we've Mike has been working on. It's my barn quilt for his shop exterior. He has multiple layers of paint on a well-sanded 4 x 8 piece of plywood. He used a latex outdoor paint since this will hang outside. It will be cut in half as our squares will be 4 x 4. I'll have two barn quilt squares…not sure what the second will be, but the one we're doing this week is definitely a Sawblade pattern.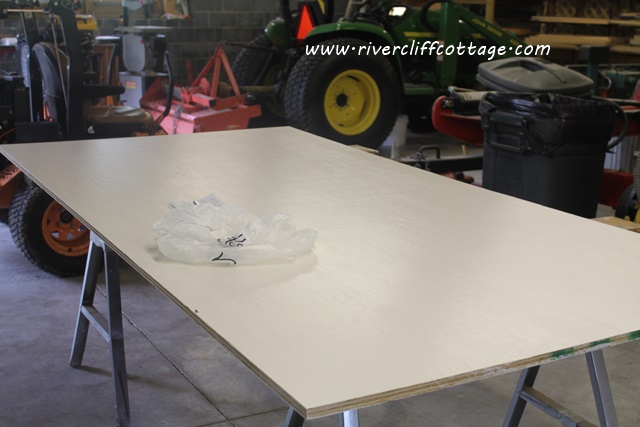 The Sawblade pattern will be in these three colors. I'll be taping this off tomorrow. Yay!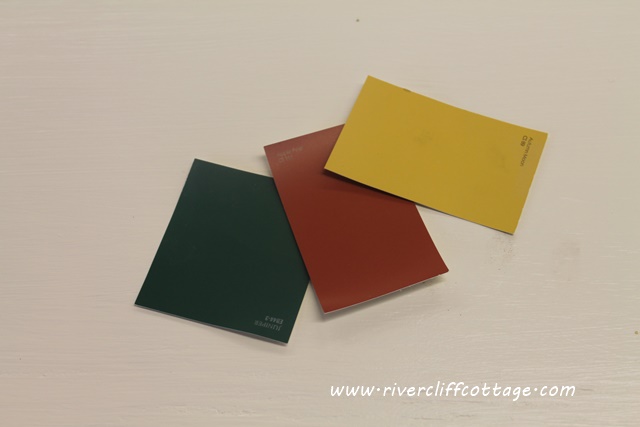 I'm excited, since I've wanted to do this for a long, long time. I found my pattern off of this website. It's the Cedar Falls, Iowa Tourism Group featuring the Quilts of Black Hawk County. Here's a picture from that website that I found on Pinterest. The barn belongs to Kenny and Nancy McKenna and is called a Double Windmill. I've seen it also called Sawblade, and since it's going on the woodshop, I called it by that name.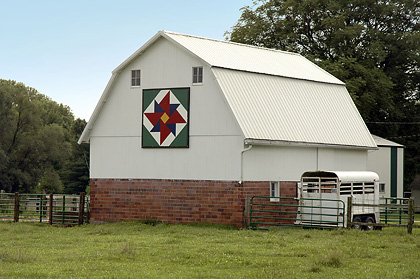 I hope that in the future we have a Washington County, Virginia Quilt Trail.
Thank you for reading RiverCliff Cottage. Please come back or if you wish, looks for the word "comments" and leave me a comment.
(520)