It's crunch time.  Yeah…I wish I could say it was my abs.  I'd done all those crunches and had abs.  I don't even have any abs!  I keep thinking I'll get some, but it's always one more day away, one more Dove dark chocolate day away.
It's Mendota Cemetery Quilt.   It's almost time for it to find a new home, and my sister, Nancy, said Chris is thinking about another quilt for next year.    I'm wondering if I donated the fabric if they'd let me pick out the fabric?    I love color.
And there's more…I'm on Pinterest pinning quilts to make, and oh did I tell you, I don't even quilt?    I am going to try another baby quilt or two, but a real quilt?  Nope.  The Mendota Cemetery Quilt group hide the quilt from me.   At worst, I'd spill a tea on it.  At best..oh well.
We are down to the wire.  The quilt drawing is next Sunday, August 24.   Someone will own this quilt which has been at my house, with Patsy, with Chris…since it evolved from the design phase, to the fabric purchase, to the cutting, pinning, ironing, sewing and finally quilting and binding.    It is the work of countless hours of several ladies led by Chris Schanzenbach.   I hope it goes home  with one of the folks that bought a ticket from me.  That is almost as good as winning the quilt myself.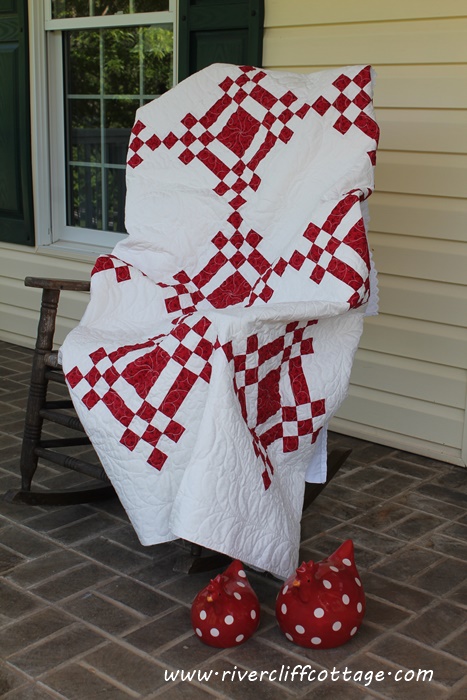 Here it is on the fence post behind the house.    Imagine this at Christmas….or on a white bed….BEAUTIFUL!!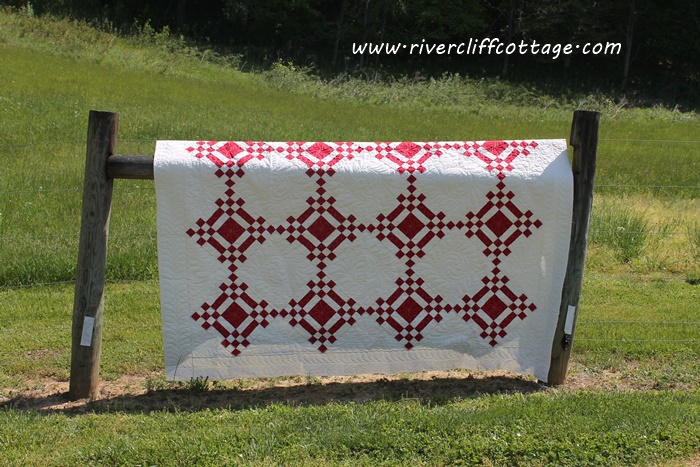 And what a good cause.   It means that this place remains beautiful for the next generation.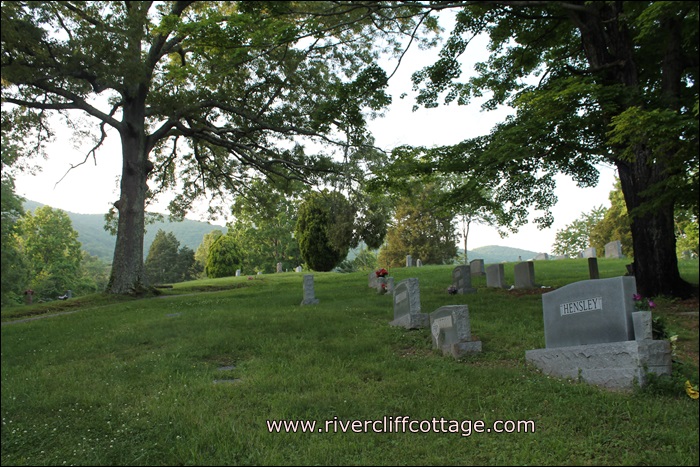 If you wish to participate in this quilt drawing, please contact me as soon as possible.
(203)