Isn't this a lovely picture? Our neighbor, Dr. D'Amato gave us these apples which I'm certain are heirloom because they taste so good.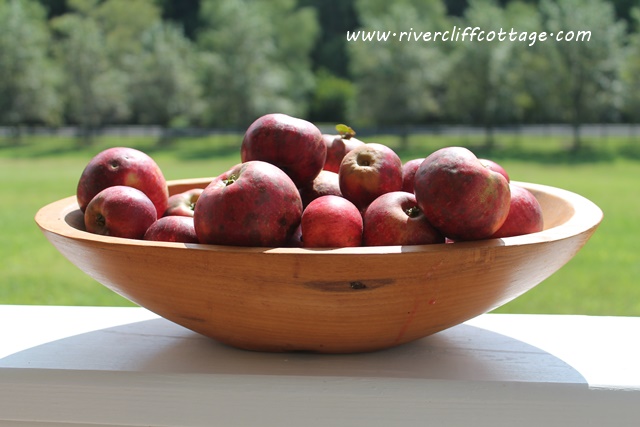 Those apples reminded me of my den which is also a red color, and as I was sitting eating one of the apples this afternoon in the den, I decided to take some pictures of our wormy chestnut coffee table. I did so because when I review what Google searches land a reader at RiverCliff Cottage, I see the words "wormy chestnut" frequently.
Here's the coffee table Mike made a few years back.   While our house is not rustic, our den is, and this table is perfect.  We can put our feet on it, knock it around or leave soft drink cans on it. Nothing phases it. This is furniture made to work.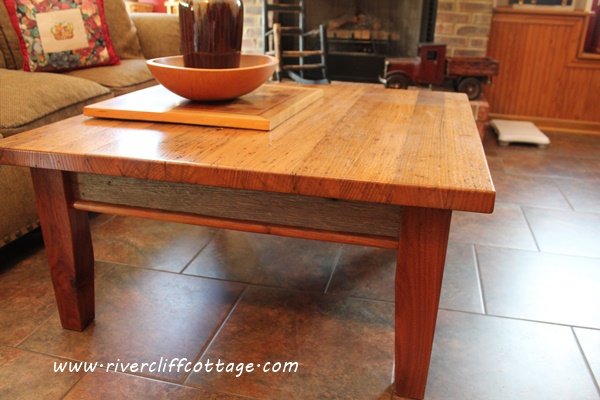 It's not all wormy chestnut.  The legs are made from reclaimed walnut.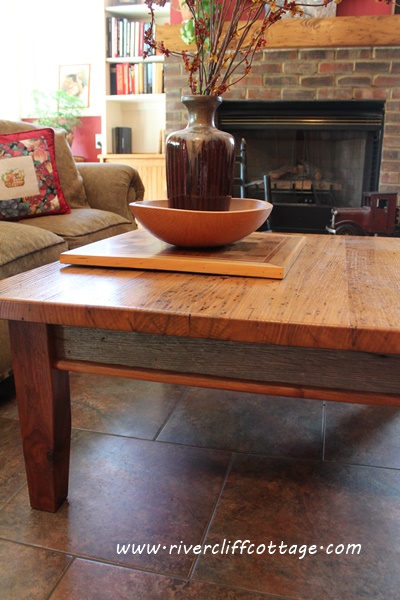 Unfinished barn siding makes up the table's apron — I am a tobacco farmer's daughter. I'm sure this barn siding housed tobacco at one time since it came from Southwest Virginia.   I like furniture that tells a story and this table tells part of my story.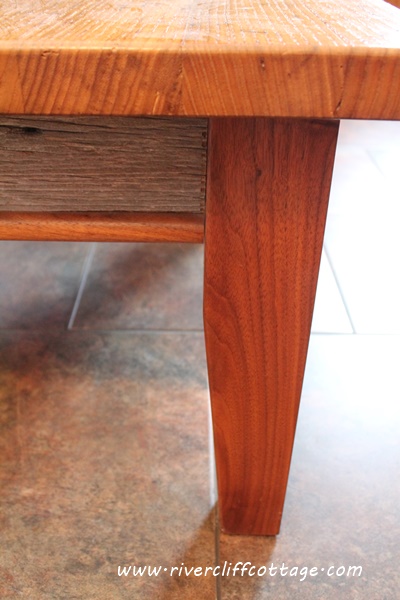 Here's another picture…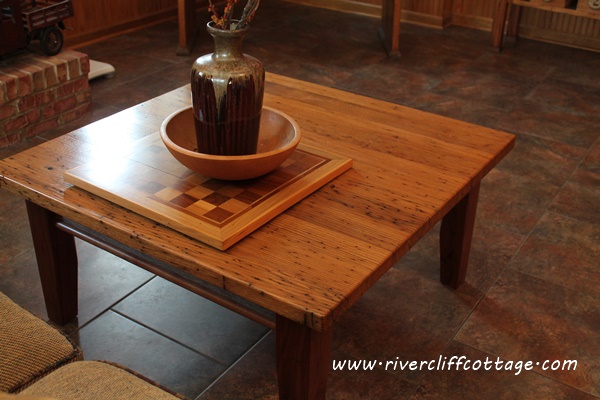 It sits right in front of the fireplace, and Gerald (my brother in law) and Mike made the mantle above the fireplace.   It's very simple, but again, it's wormy chestnut.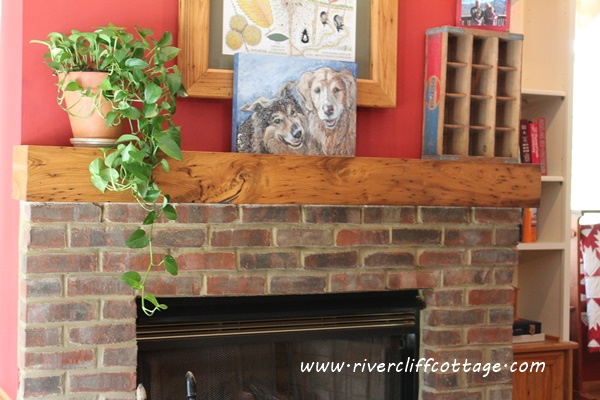 Thank you for reading RiverCliff Cottage.
(1266)