Happy Independence Day! I'm so glad I live in a country that doesn't require I keep a clean house!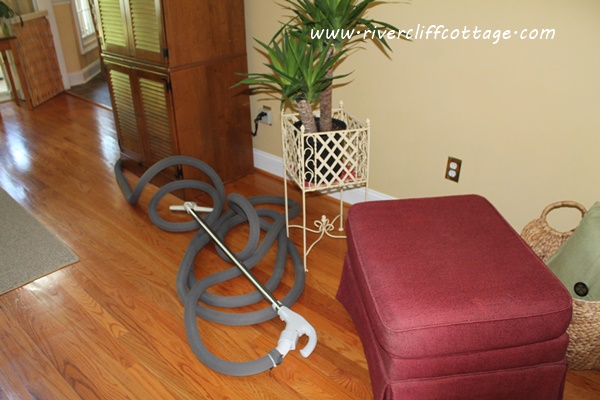 That empty spot in my living room is where I'm having something slip covered. Danette took the chair but left the ottoman. She custom measured the ottoman while she was here, so there was no need to take it.
Remember Dottie's basket…a post from last week? I did manage to clean enough of the bathroom so that I could take a picture and not hang my head in shame.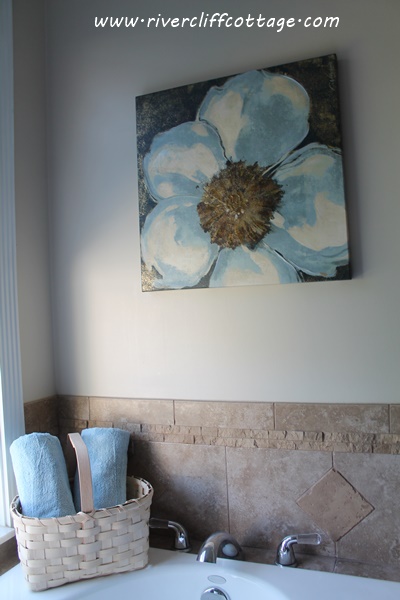 That wasn't a really good picture, but hopefully, you can see that I"m tying the bathroom to the wonderful Aqua Sphere bedroom I'm still enjoying ever so much…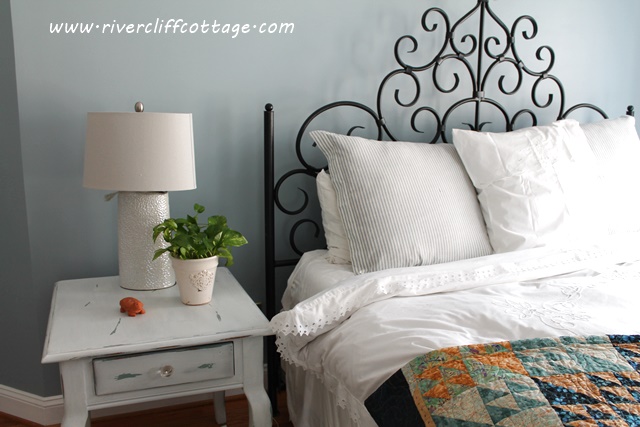 I'm also really into these grapevine wreaths that are a combination of burlap, bandanas and pieces of material I just happened to have. Here's the one I made yesterday morning. I made a second one since we have company coming and staying in the guesthouse tomorrow. I put the smaller one in the guest house and the larger one, pictured below, on our front door.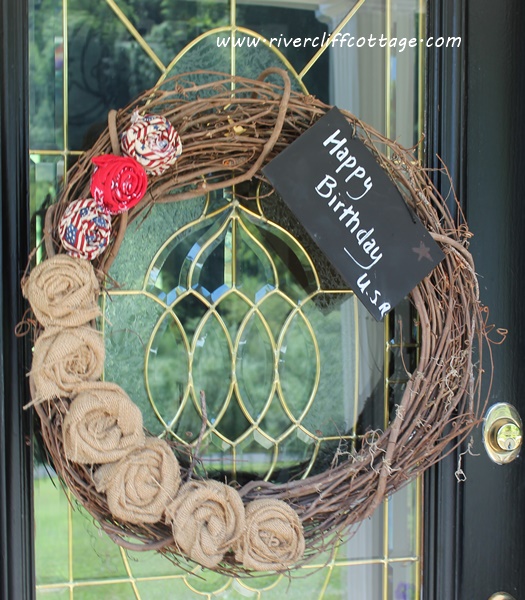 It's a beautiful day in Mendota, Virginia this 4th of July. It's sunny (a great day for killing Japanese beetles)..about 80 degrees with low humidity. Everyone and his brother is floating on the North Fork today. I should set up a grill and sell hamburgers from the river bank. Hmmm….
Have a wonderful, safe 4th. Thank you for reading RiverCliff Cottage.
(263)