I'm really enjoying our living room — it's sunny and cheerful. We touched up the paint and rearranged it this spring. Here's the post if you're interested.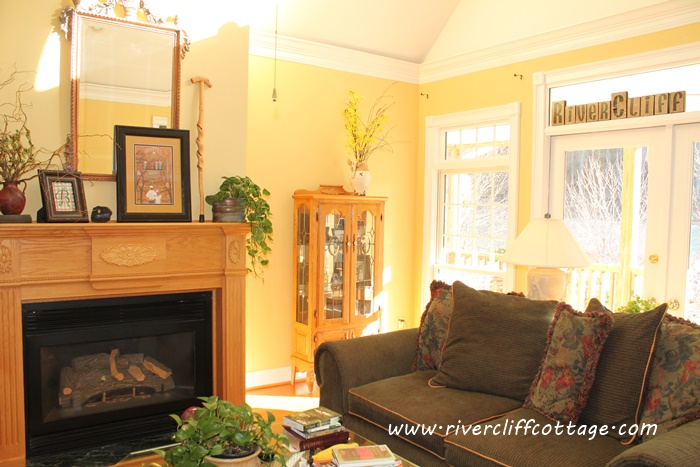 However, I've not liked this corner. I've been "over" that red chair and ottoman for a long time. They were made by Taylor King, and they've not been sat on often. However, I'm trying to be responsible with my purchases, with what goes in our landfills, etc, and there is no reason to get rid of these. While I'm tired of the red chair and ottoman, there is nothing wrong with them; so I have felt compelled to continue using them.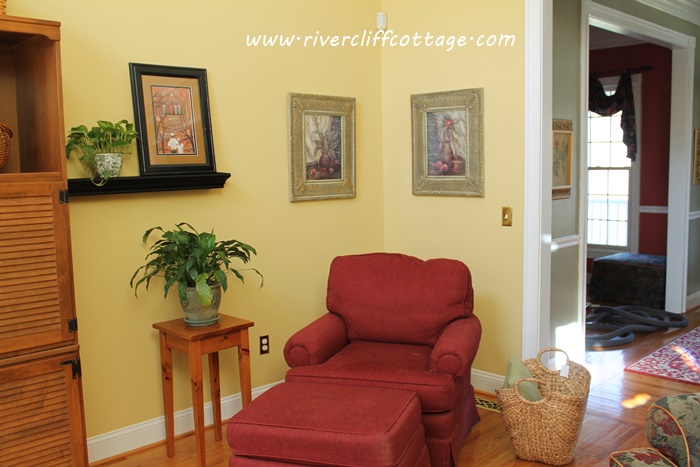 All that said, I still wanted a change. Enter slipcovers. I've been waiting on these to get here from Danette Mayfield for about six weeks. While they look white in the pictures, they are actually a "natural" denim fabric.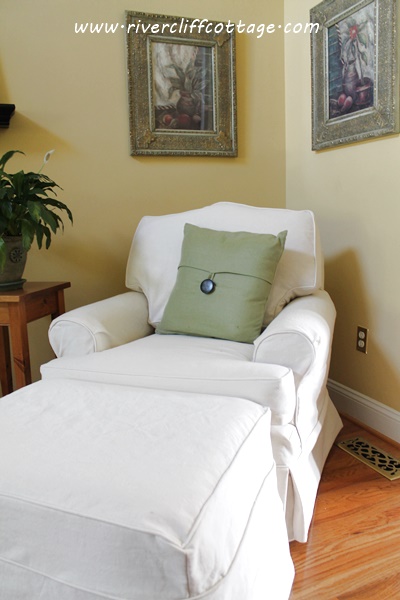 Closer up…these look so nice, and I can remove them and wash them! Yay! Just yesterday, I washed another slipcover that Danette made, and it worked out well.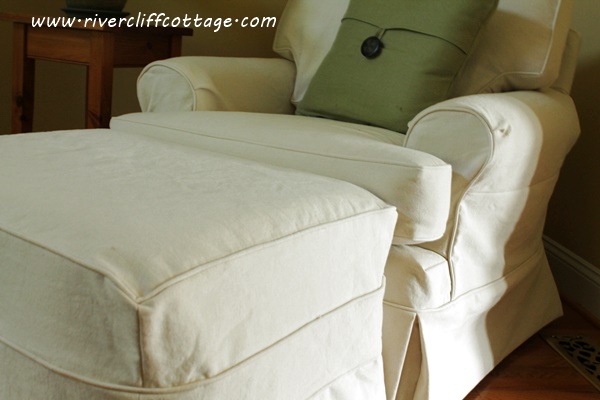 When Danette first came by and measured, she said she'd have these done in three weeks. It was actually six weeks, which turned out much better for me, as I was squirreling the money away for these and I had just enough. I was actually short $5 which she gave me a pass on, so I gave her a huge bag of green beans!!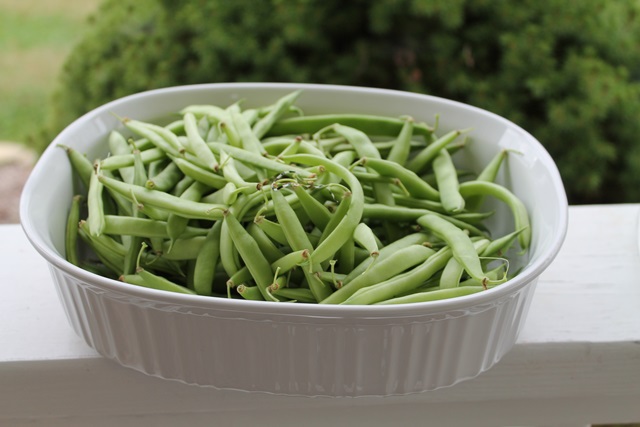 Other things…earlier this week, I vowed to clean the house which included painting the baseboards. I want to give you a progress report. Kitchen baseboards are DONE! Floor is scrubbed — hands and knees type of scrubbing. Yes, my back is hurting. WoW I have a glamourous life.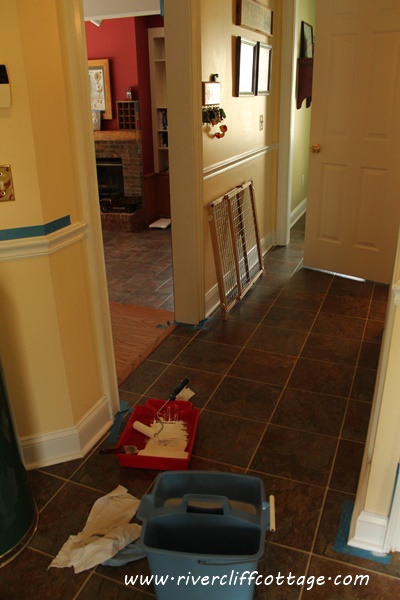 And…the back yard is looking so good going into August, and it's rewarding to see so many things that are perennials or were given to me by friends and neighbors for this "friendship garden" in my back yard. The sharing of flowers–the sharing of most anything– is all part of rural life.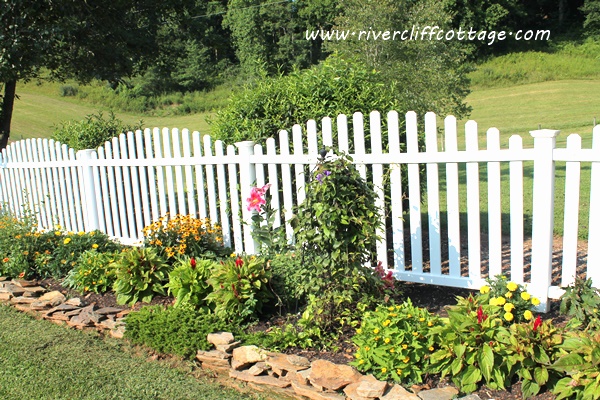 Thank you for reading RiverCliff Cottage and visiting me in my rural life — complete with great slipcovers!
I love them!
(545)