Last night, I fell asleep about 2:00 am. Sometime shortly thereafter, Luckie barked at me. The poor baby was sick. She had terrible diahhrea. I got up and took her outside to see if there was anything left (there was), and then came back in and began cleaning. I had to rely on my nose more than my eyes because I didn't have my contacts in. It was bad. She and I are exhausted this morning.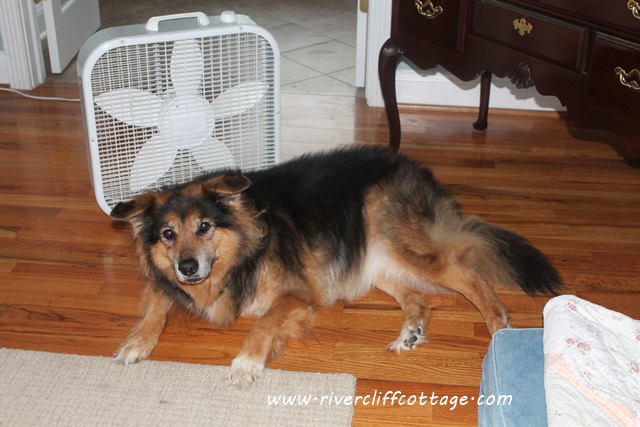 She even declined our early morning walk to check on what grows overnight. This is our special time. The birds are so noisy in the early hours. She misses them since she can no longer hear, but I tell her about them with my hands, my mind, my eyes and my heart. She connects.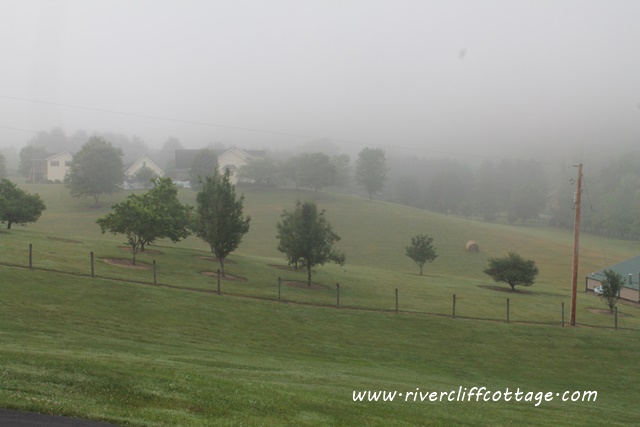 I've grown a lot of succulents this year as they are going to see some wedding action in about a week. The floral designer, Ms. Heidi, knows she can take them all if she needs them.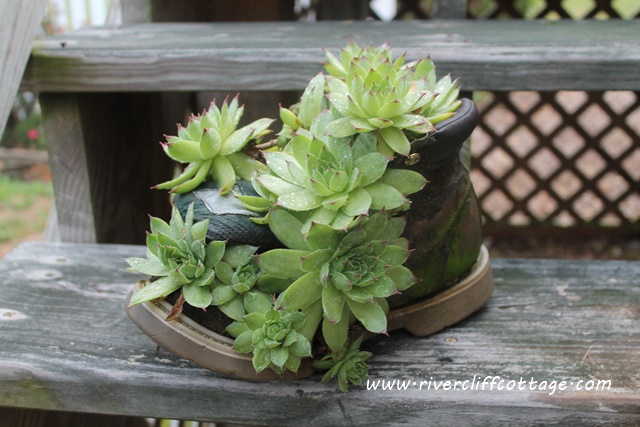 There was an old weed
That lived in a shoe
That had so many chicks>
She didn't know what to do.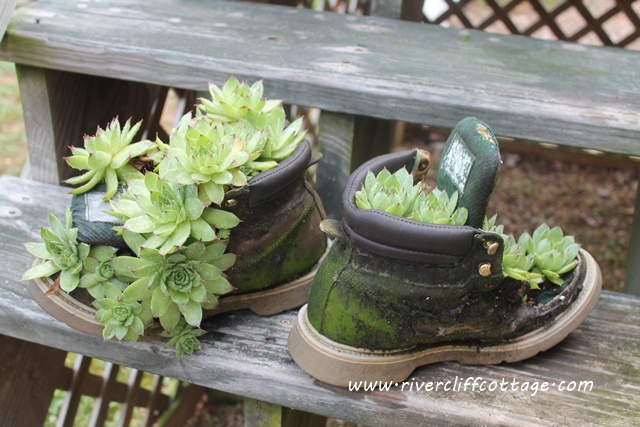 Those boots belonged to Randy Powers.  Randy is my friend, my cousin, a retired Navy man, a musician, a restaurant operator, a father, husband and grandfather, and he's a pastor.  I love him and his boots!   What a sweet gift this old pair of boots have been.  They've been around here for years now.  Last year, they got a little fancier.  If Heidi uses the succulents in the boots, then I'll add some flowers again.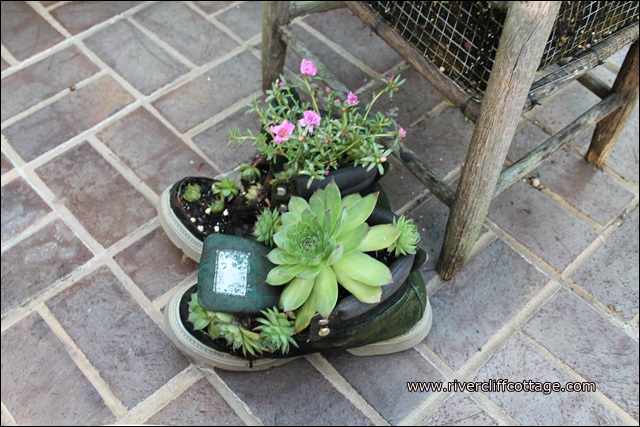 This is my "Hello Stranger" tomato.  It was given to us by a stranger.  We don't know what it is, but it's doing well in the five-gallon bucket.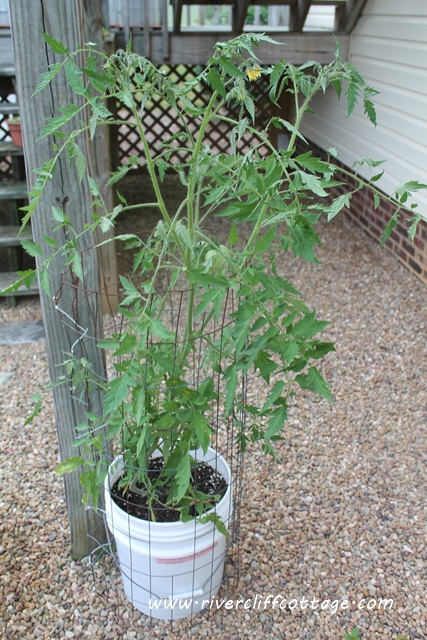 The kindess of a stranger.  I hope you receive some kindness from someone today, and better yet, perhaps give some.  It's important.
Thank you for reading RiverCliff Cottage.
(292)