Last year I painted a small end table Duck Egg Blue with Annie Sloan's Chalk Paint.  Here's the post.    I liked the way it turned out, but I'm now painting my bedroom a new color.  Since the bedroom is now Sherwin Williams Aqua Sphere Blue, it clashes with the Duck Egg Blue table.   My aqua and my duck are not getting along!  Here's the table…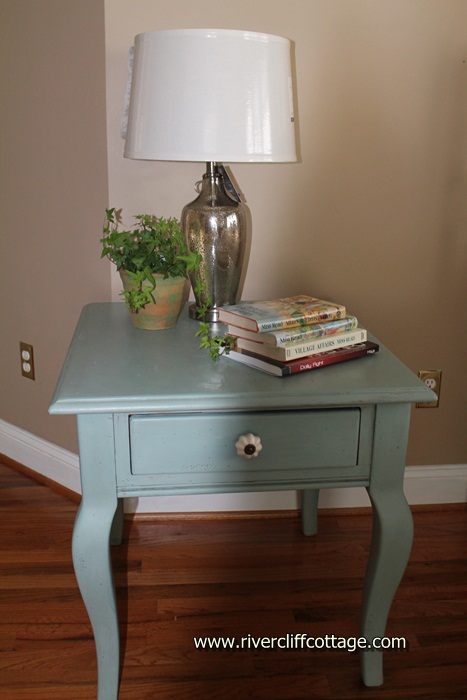 Annie Sloan's chalkpaint product is wonderful, but I didn't want to drive a long distance to get it or pay the $30-$40, so I started looking for recipes to make a chalk-style paint. There are several…some use Plaster of Paris, some baking soda, some grout, and some a powdered form of what makes up Tums! I went the Tums route which means that I used powdered Calcium Carbonate. It was $4. I also needed a white latex paint, and since I didn't have any at the house, I bought one of the Valspar paint pots for about $3.  Perfect for a small job such as mine.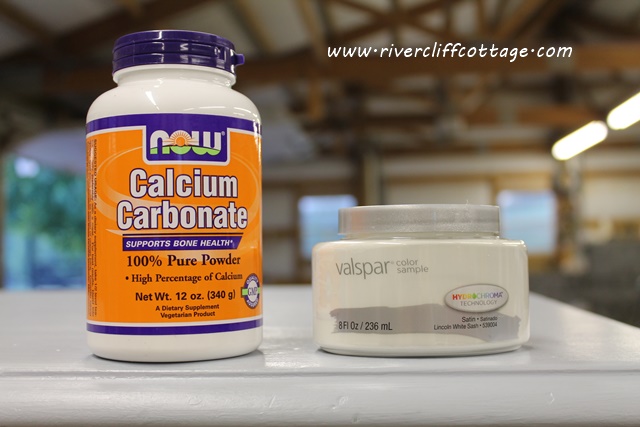 The recipe is simple. Two parts paint to one part Calcium Carbonate, and since the paint pot is 8 oz., I just added 4 oz of Calcium Carbonate. Here's my paint brew.  Unlike some of the other recipes, I learned that this mix stores well.   One most important tip…please make sure you have something to stir the mix with. I could not find anything and had to go out and cut a tree limb. I was channeling Paul Bunyon.   The consistency of the mix is not as smooth as normal paint.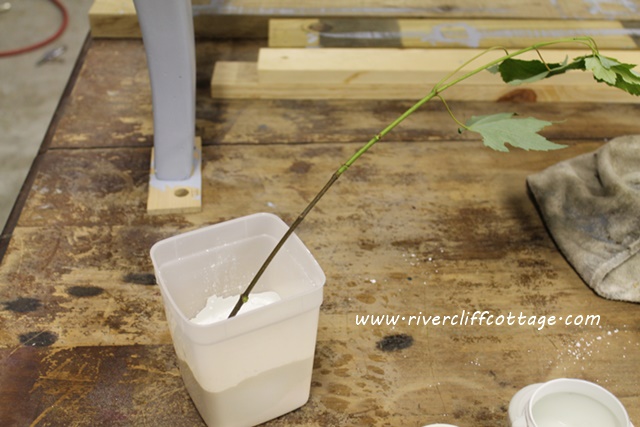 I brushed the mixture on the table and drawer and let them dry overnight.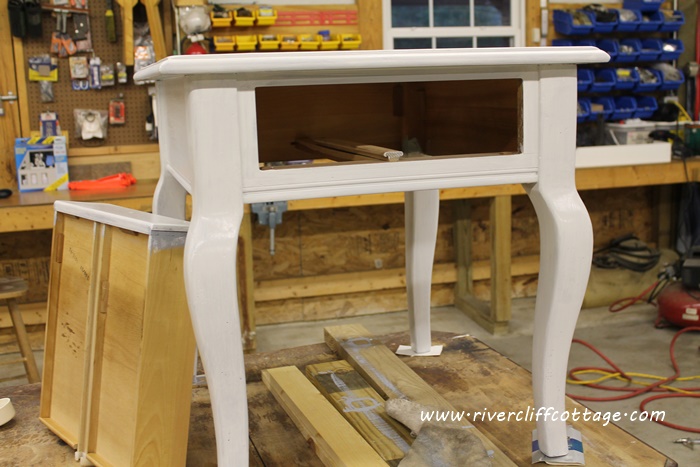 When I first asked Mike to "distress" a piece of furniture he almost fainted. He could not imagine. In his eyes, you must "refinish" instead of distress. He's come along.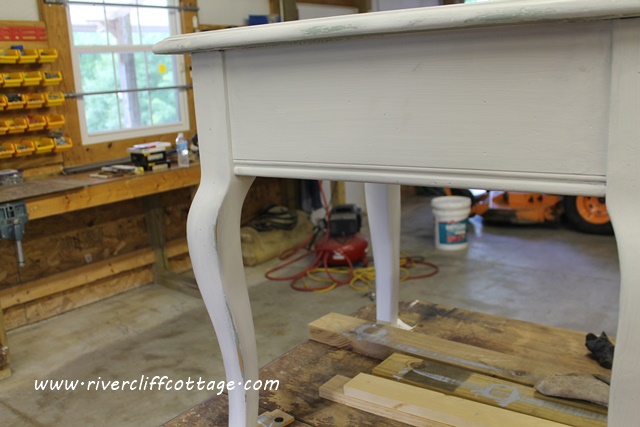 He used sandpaper to rub the white off and allow the blue to show through.  After that he rubbed a clear paste wax on the table.  However, you can use any wax including car wax.   Whatever floats your boat.     The wax gives the dull chalk finish a nice sheen and smoothness to the touch.    In the picture below, the table is almost through.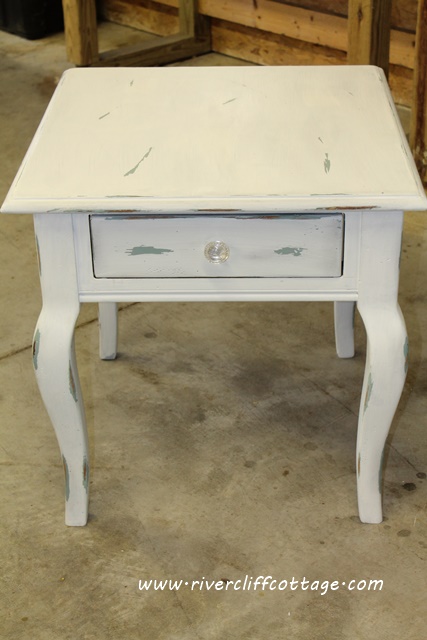 And done!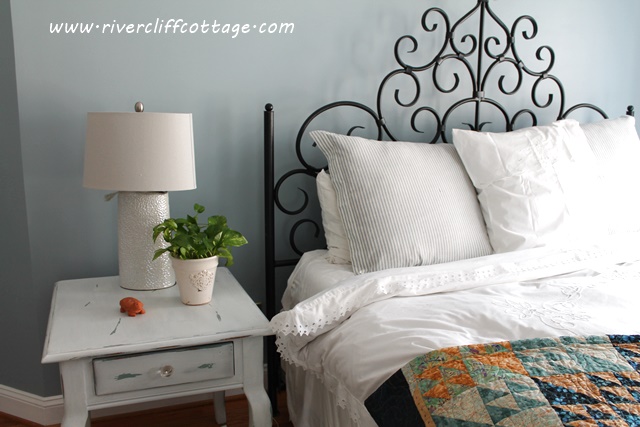 (1720)