When I watch tv shows where a house undergoes a "redo" in a day, I feel like such a loser.    I started painting days ago, and while the room is now painted, I haven't got it back together.   This picture was taken on May 22.  It's May 30.  No we're not done.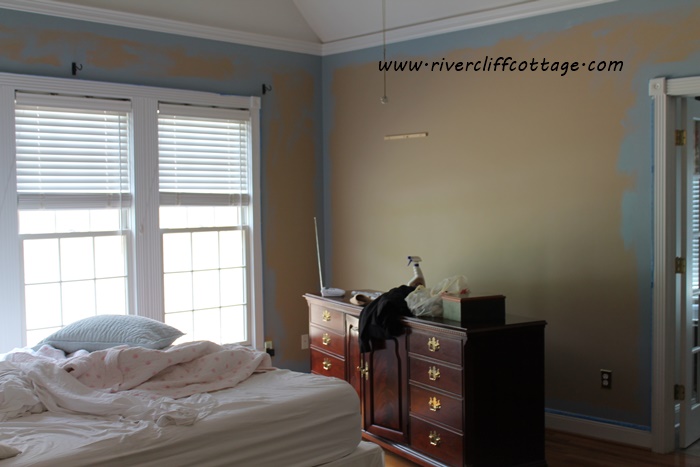 We just got it painted yesterday which was May 29.   We haven't put the stuff back.  Here's the bed with all the junk on it that I"m using to clean the room.  I'll be sleeping with that Windex.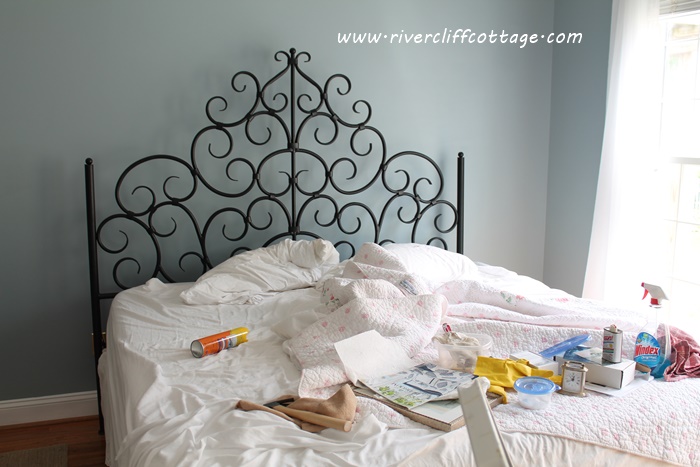 Have you ever done something and then doubted yourself? Maybe you became unsure? I do that most of the time, but not this time. I love this bedroom now that it's blue.  Before I painted,  didn't want to clean it or enter it. I just ignored it most of the time when it was the horrible cold coffee brown color.
Everything looks so much better with the new paint…these sheers have been there forever, but today, they look fresh to me. I washed them and pulled them out of the dryer and put them on the curtain rod. That curtain rod has an interesting history. It's really a pipe that Mike got at my True Love's a few years back for 34 cents per foot.  We stuck fenials on the pipe, but I can't remember where we got them.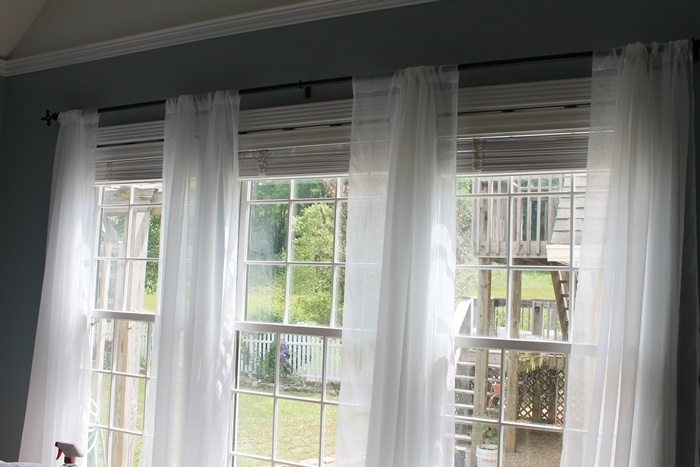 I wanted a few things above the bureau.  It has a mirror but I don't like it.    The two pictures are from our days with Nortel. Mike worked out of Calgary, Alberta, and Nortel was nice enough to fly me up several times (obviously before we had dogs). We stayed at Banff Springs Lodge and hiked around Lake Louise.  The upper picture is the lodge and the bottom picture is Lake Louise.   I purchased these prints on that trip. The chalkboard that says "light of the moon" is a reminder of one of Mike's first observations about Mendota. "It's so dark…the only light is from the moon!" When I have to spend the night away from here, I'm very aware of the traffic, noise and lights. I prefer to sleep where there are only the stars and the moon to illuminate the way.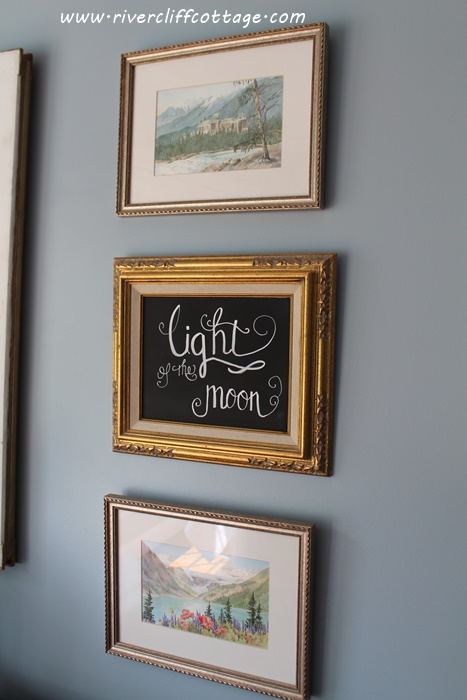 Here they are on the wall…Love Love Love this blue.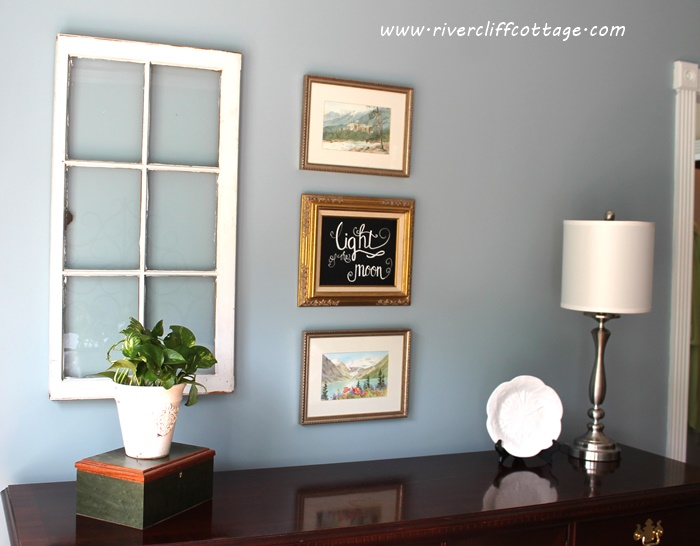 One project begats another project.  See the blue table I did last year pictured below?  It was an Annie Sloan project.   It's going to be white in a day or two.   I think it will look really pretty against the blue. I also replaced the lamp.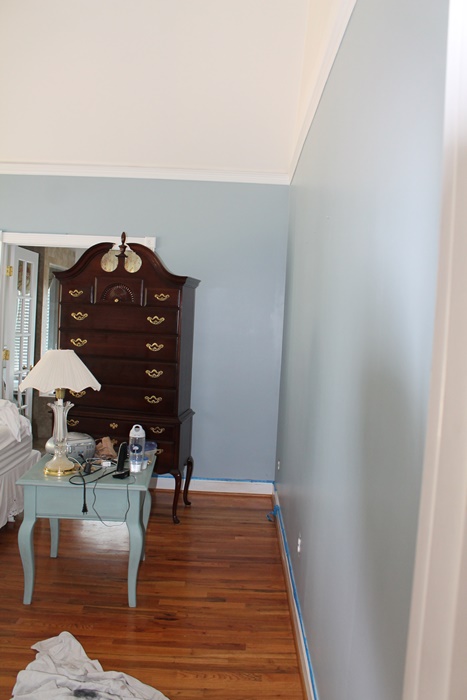 I'll show you when I get all through.
(328)