RiverCliff Cottage was built in 1999, and I have tried to have a beautiful clematis most of the years since. It's 2014, and I may….just may have my clematis. Catch up on my strategy to keep this clematis alive here. Apparently, it's working!!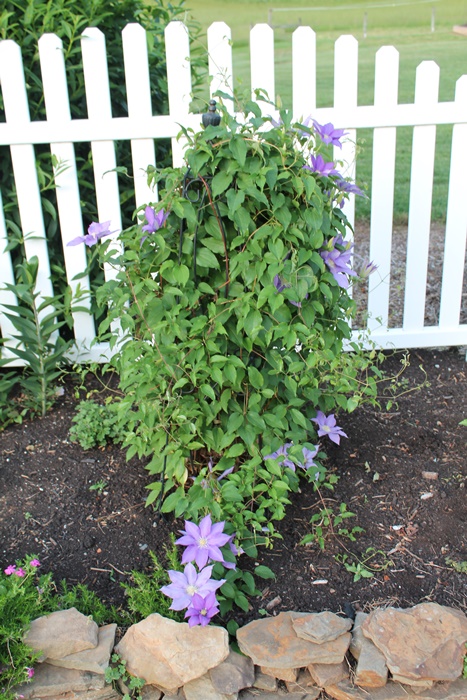 Usually after just a few days of blooms, it wilts, but I believe that it's past that time. I'm telling you people…the City of Bristol, Virginia has some amazing garbage that we call compost. I quit using mulch in the beds around the house and just spread compost. And the results are….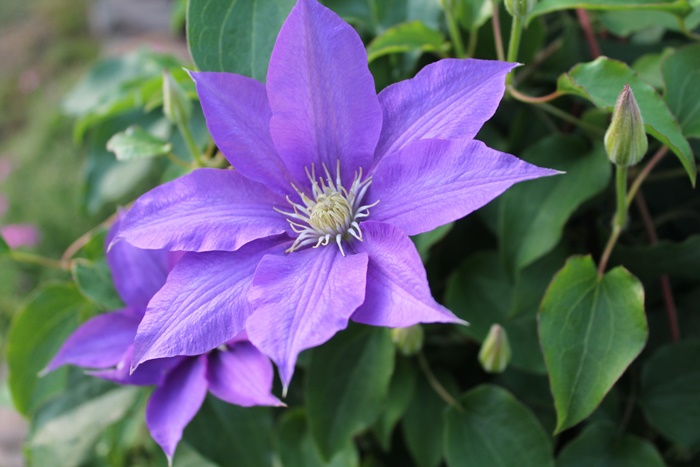 And this…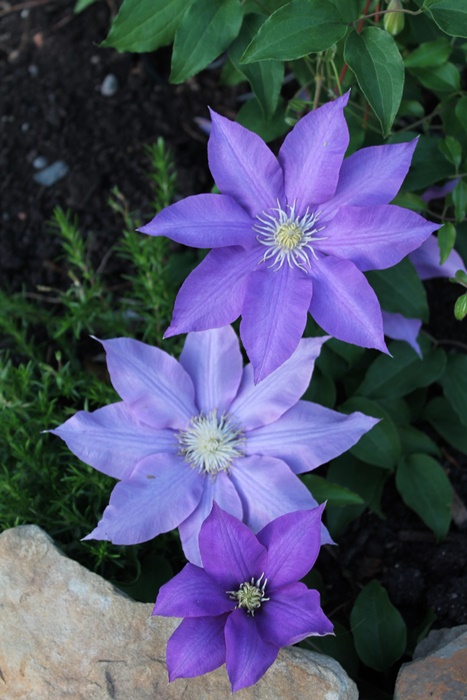 Seriously, it appears that my soil was too poor for the clematis and this was the cause of the wilt. I'd been using commercially packaged compost, etc. but it did not work. The plant is in the same location where it has always tried to live. The only thing different is that for the past 2-3 years, two inches of Bristol compost has been added. Feeling very happy as we approach Memorial Day. Hope you have a wonderful weekend. Thank you for reading RiverCliff Cottage.
(246)