A few years ago, I stopped working and "took my house back."   The problem is that once I took it back, it ran away!    I'm chasing it down AGAIN!
We're working on the master bedroom.  "We" so far is me, but Mike will step in and help soon.    I'm trimming it out for Mike to roll on the paint.    The room is also a complete mess, because why clean it up at this point?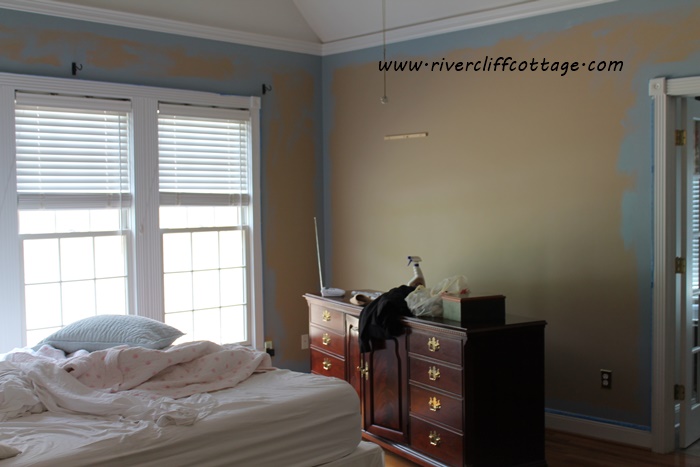 More trimming…I cannot tell you how dirty this room is. I'm ashamed.  Even though it's cleaned often, when I pull out and move things around, there is dust and dirt showing up everywhere.   I have pet spiders!    Blinds are dusty and windows will have to be cleaned.   I'm hanging my head in shame!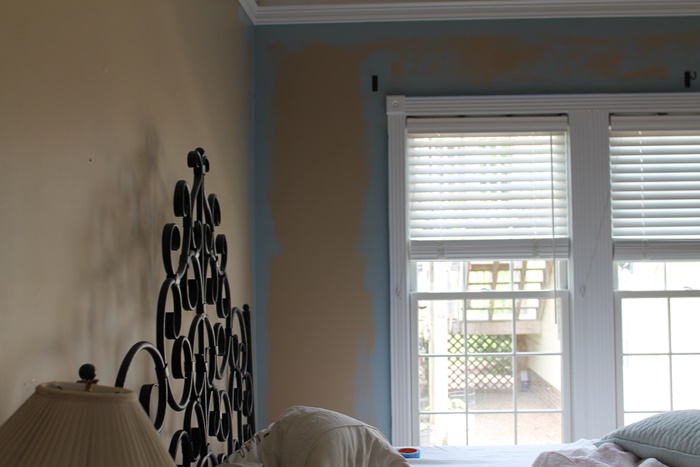 I still like this Thomasville highboy pictured below. I copied my very talented friend, Danea Walters, when I purchased this piece of furniture. That was 20 years ago!! Can you believe it?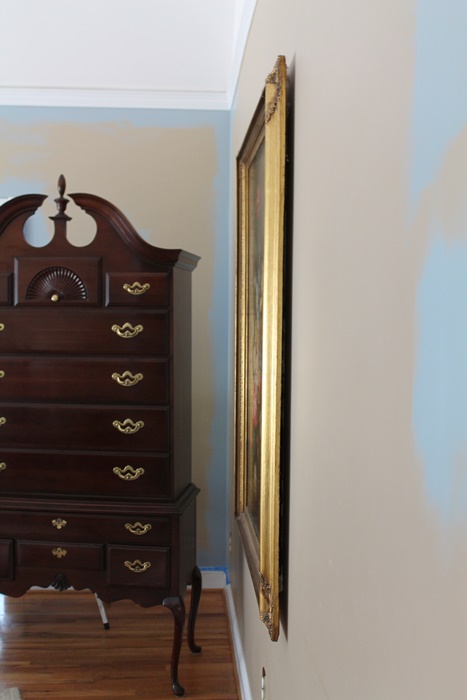 You can imagine how shocked — and interested — I was when I saw a similar one painted yellow. I'm not this brave, but it is fun to imagine. I saw this on a blog called "Hi Sugarplum"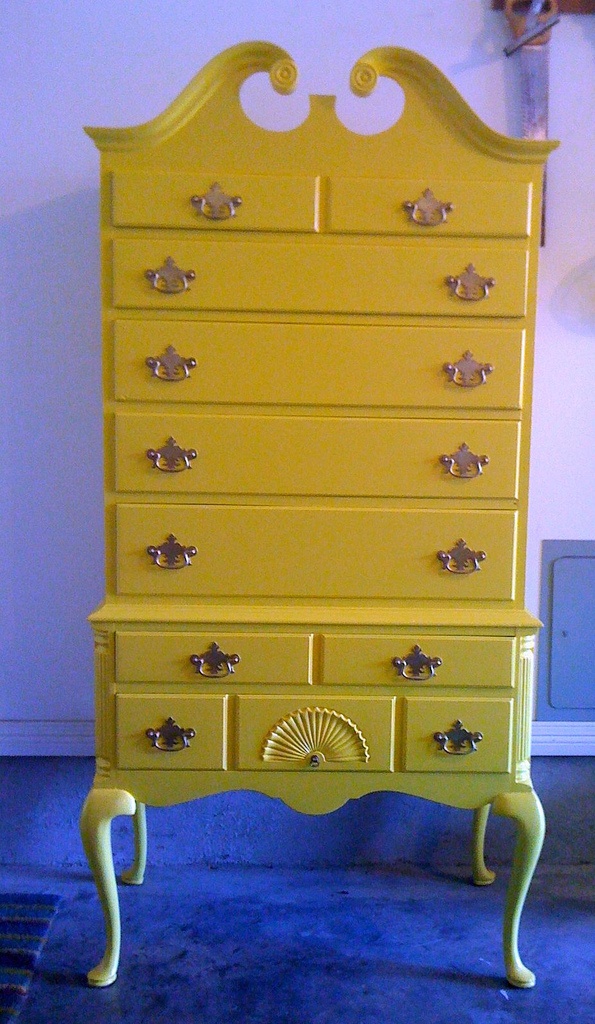 For now, however, let's just focus on getting this room painted a better color. It's Sherwin Williams Aqua Sphere.
I am not a good painter, but I don't want to just hate this time spent working in here.    I'm finding it a lot easier with Fannie Flagg's new book which is on CD called "The All-Girl Filling Station's Last Reunion.    It's good!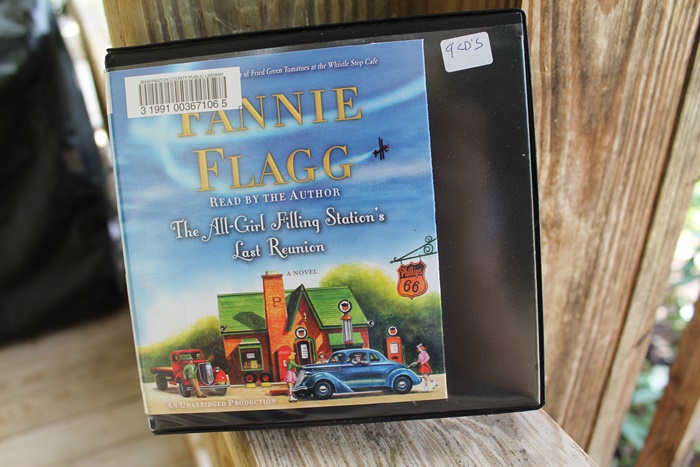 I'll keep you updated on our progress. Meanwhile, I'm going to go watch the paint dry!
(527)