Lately I've been thinking about the hidden gems in my life. I'm walking today on the road in front of my house looking for things I normally fail to notice. Cars are just too fast.
I started at Jeff and Missy's barn. Right away I see things I've been missing. This barn was built a long time ago as it's got the stacked stone foundation. See the wreaths? They are barbed wire, and I love the "hoop" on the side. Basketball in Mendota!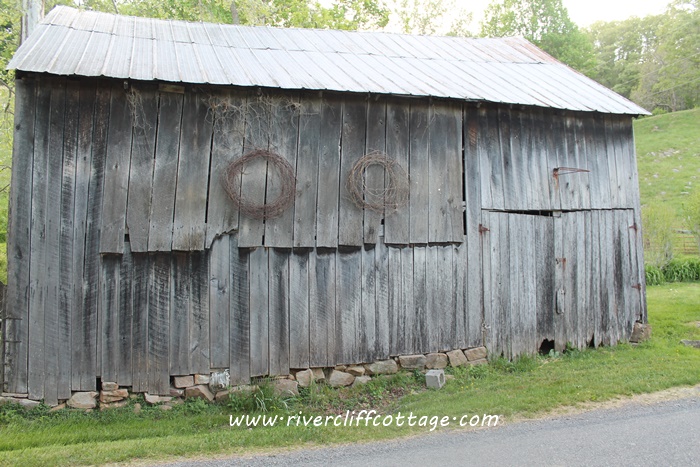 Another view of this pretty barn…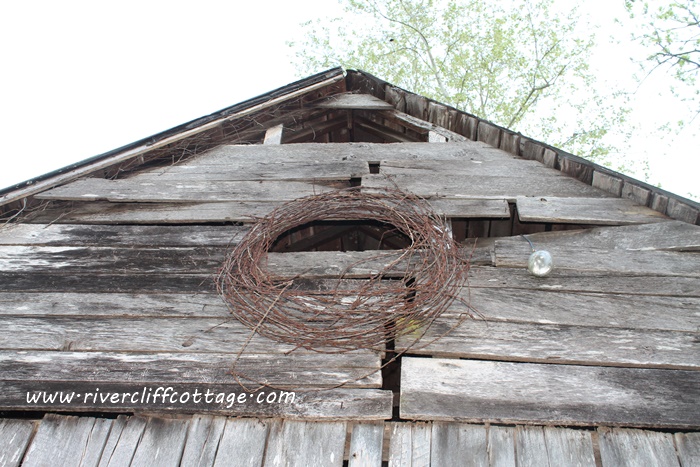 This road looks lonesome but it's far from it. I hear the river running, woodpeckers, crows, crickets, dogs and cows. The crows are the worst! It looks like I'm walking through a nice, restful salad instead of a bunch of screeching crows. My nickname was Crow in 7th grade. I wonder why? It must have been my shiny hair.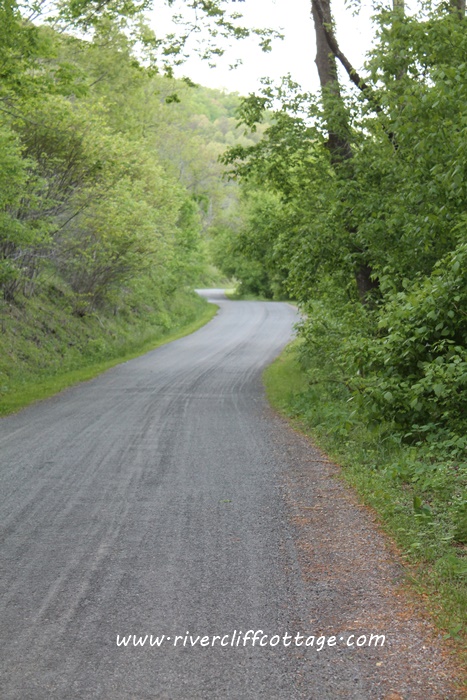 There is another reason I'm walking with my camera. Something special is happening on Swinging Bridge Road. Marck and Margie Dean are working with the American Chestnut Foundation to restore the mighty chestnut. They are close…very close…to a blight-resistant American Chestnut.
The babies…the tiny seedlings…are here. Carefully protected…guarded…monitored…and in the case of Marck and Margie, the seedlings are also "loved". They could not have found better caretakers.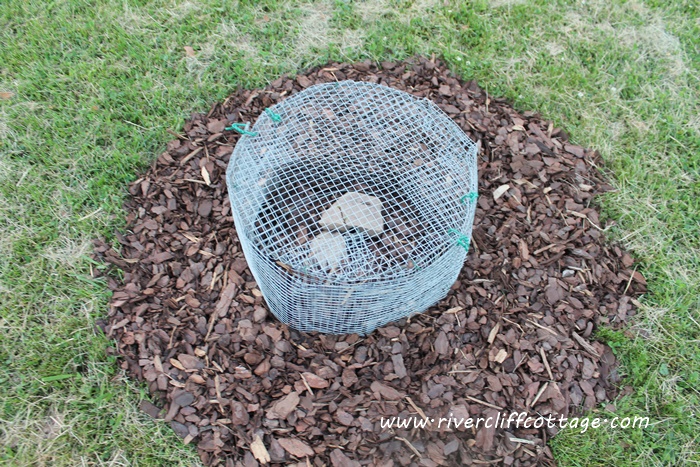 This tree was the most important tree in the Southern Appalachians. It could be again. It sustained families and wildlife. In a world of global warming and uncertainty, I have a bit of hope when I look at the small seedings down the way on Swinging Bridge Road. I hope you feel the same way.
Patty does. She's guarding them. She apologizes for the bad haircut. It's a work in progress.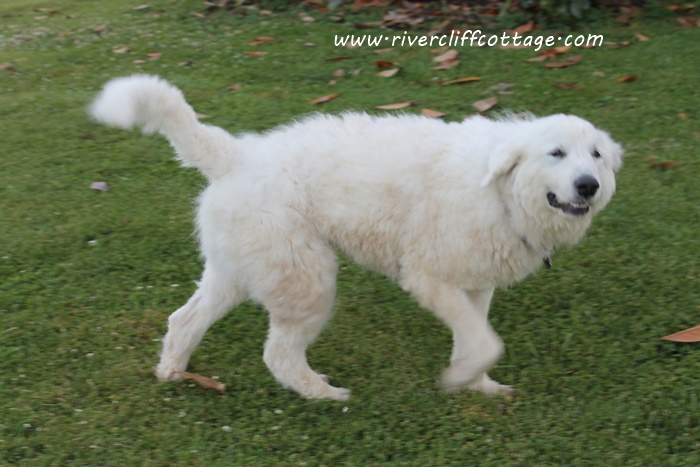 Thank you for reading RiverCliff Cottage.
(461)