My brother-in-law, Gerald, and I checked on my bees today.   We had to establish a new home for the swarm we caught yesterday but we also needed to check on our other bees.  Hello bees!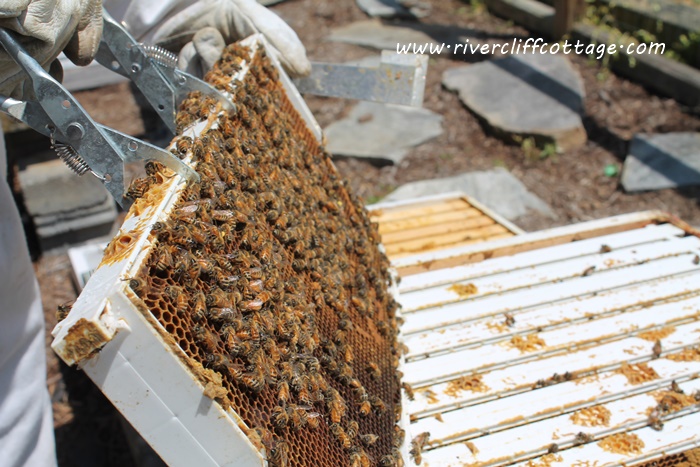 We installed a new queen bee in this hive just a few weeks ago.  We could not find her but we saw "brood" where she's laying eggs, so we know there's a queen in there somewhere. I wish queen bees were neon colored. I can't ever find the queen bee.
Do you have pollen allergies?   Raw honey such as what we have has lots of pollen in it, and by ingesting the pollen, it can help alleviate symptoms.   Here's what the pollen looks like inside the hive…see the arrow? There's a bunch of this inside the honeycombs. The honeybees carry it into the hive in little saddle bags.  I love to watch them zoom in for landing loaded with pollen.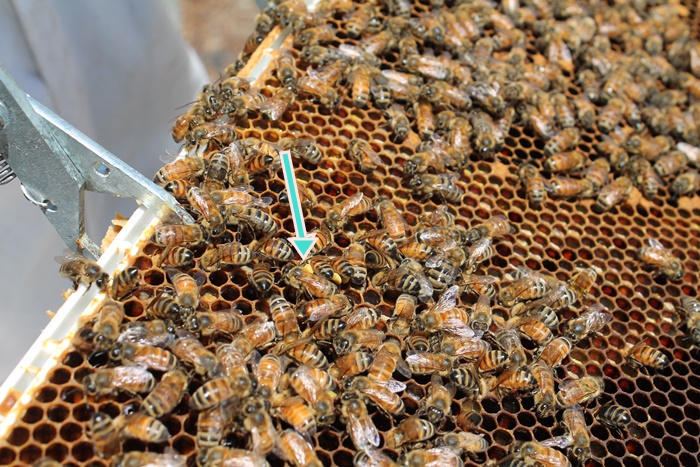 We also installed the bee swarm that we captured yesterday into their new home. They've adjusted well and are working hard. We've got sugar water on the hive to help them until they are well established. We were exhausted yesterday after capturing the bees. I told Gerald that when we sell honey later in the year, the price should not be $6 per pint but $700. Seriously. They wore us out!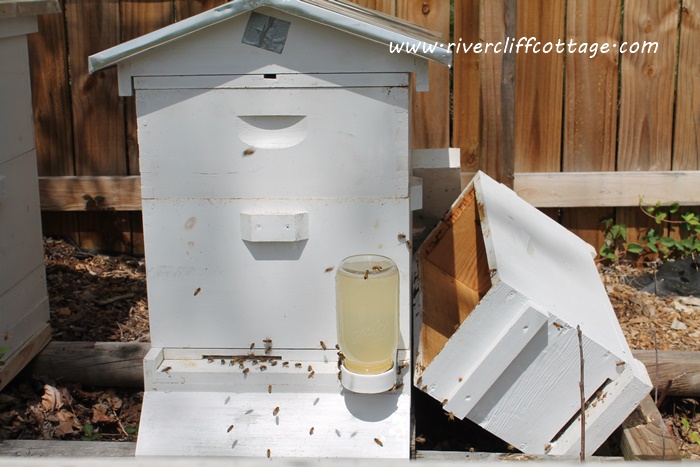 Thank you for reading RiverCliff Cottage.
(1129)