Hi there!  It's a sunny Tuesday morning, and I have more to do than a one-armed paper hanger.  First, I've got to do a little work on a proposed 5K Run we're trying to have in Mendota.    (Pastor Wayne Hays probably thinks this is all done.  I am going to disappoint him!)  Then, it's off to work on the 40th JSB Class Reunion with Doris Clendenen  Shuman, come home and do a little housework followed by tonight's meeting with Garrett Jackson on the Economic Benefits of Trails.  Tomorrow, I have a bunch of About Face things to do.  I love my job at About Face, as I love the products and working with my girlfriend.   I totally believe that eating organic is better, but I totally believe that Botox on those frown lines makes the world go better!!  Call me at 423.989.3223 if you every want to talk the Botox talk.  It's top secret and I'll hook you up!    But now…back to trails.
I'm wondering…if we just approached the landowners with property adjoining the trail and asked them to consider how a trail could benefit them personally as well as discuss how we could mitigate (NOT litigate) the inconvenience where they've built very close or actually on the trail, if they'd consider the benefits???   If the trail was close to my house, I'd be selling lemonade and cookies, cause those bikers are hungry!!
While I realize not everyone is like me, it's fun–and very wise–to learn about the potential: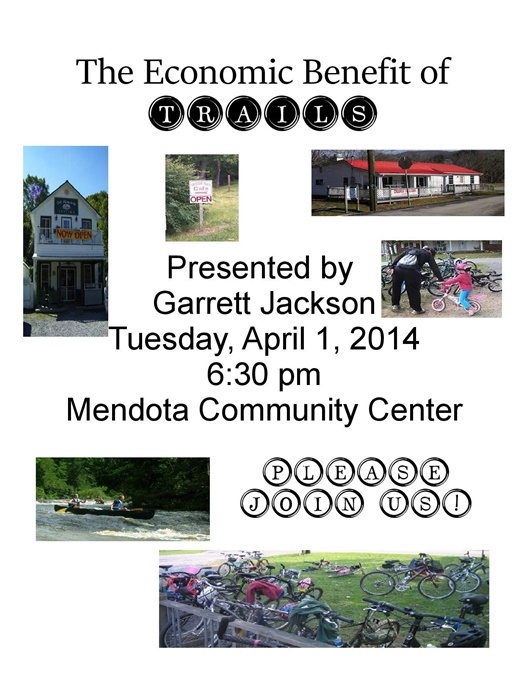 Hope to see you there!
(243)