It is so pretty and green in Southwest Virginia right now, but it's the time of year when we have storms. I have friends in Alabama and Arkansas, and I can only imagine the stress during times like this. I slept in the closet last night. We have a storm radio, and there was no tornado warning or watch by the time I went to bed, but I thought I'd just go ahead and get in the closet and sleep. Luckie and two cats followed me. It was cozy. I am grateful for the rain, but I don't like wind.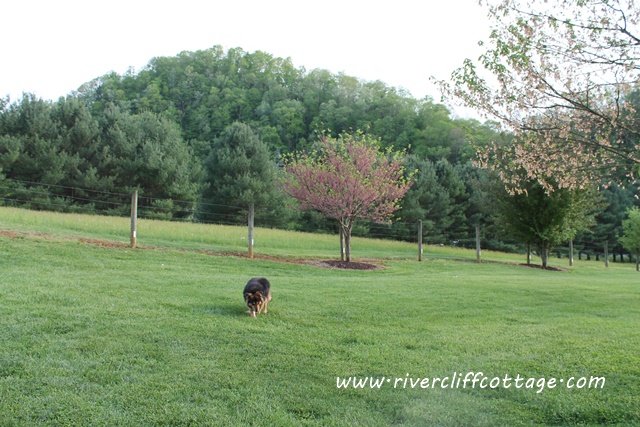 Everything is really coming along. Here's my grapevine…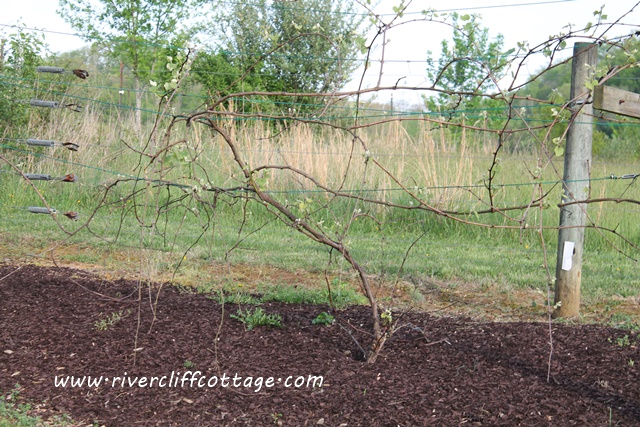 Eating greens from the garden now…in fact, I'm finishing a great salad as I type this. I like salads because they are one of the few things the dogs and cats don't beg me for, and I just breezed right by the organic baby spinach at Food City which is normally one of my regular purchases.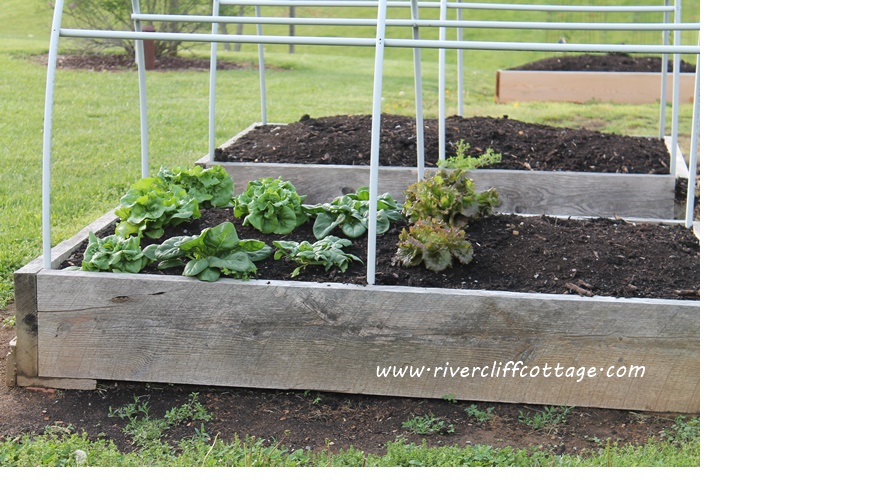 And now for my big surprise of the day! Today my bees swarmed but the swarm did not go far. It was nothing like our adventure in catching a swarm earlier in the week. Read here and here. They moved in right next door, so there is no "catching" to be done. This was such a huge surprise and what good luck. We had this little white "Nuc" box beside the hive just for this purpose, but I really doubted anything would come of it.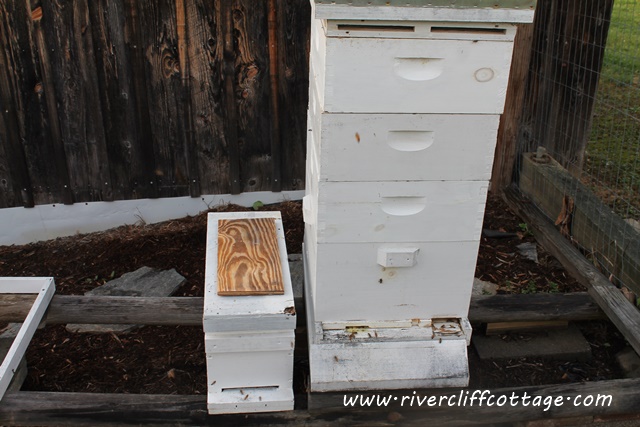 I was wrong! Welcome Hive #6. This is like finding a $100 bill in your pocket! I am so happy!! We'll transfer them to a proper hive tomorrow!
(617)