I have a bathroom that is a pretty herbal wash green with red and white accents. It's a cheery room, but you will have to take my word on that because I can't get a decent picture in that space. It's a guest bathroom, and while I have towels in the linen closet, I also keep a couple out in a basket so guests won't have to plow through what will almost certainly be a messy closet.
Here's my "towel basket". It came from TJ Maxx.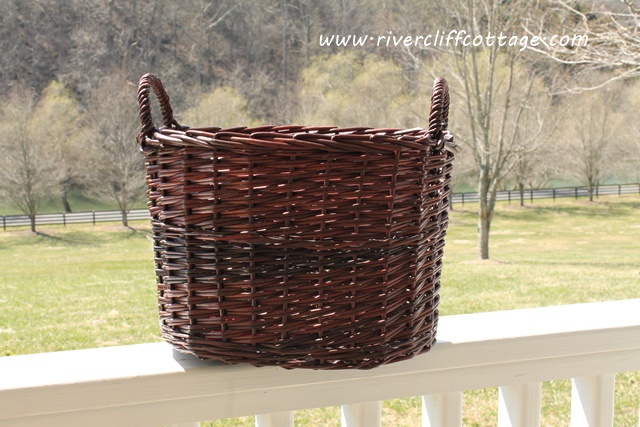 Here's how it works (bet you had no idea this is how it looks with towels…right!)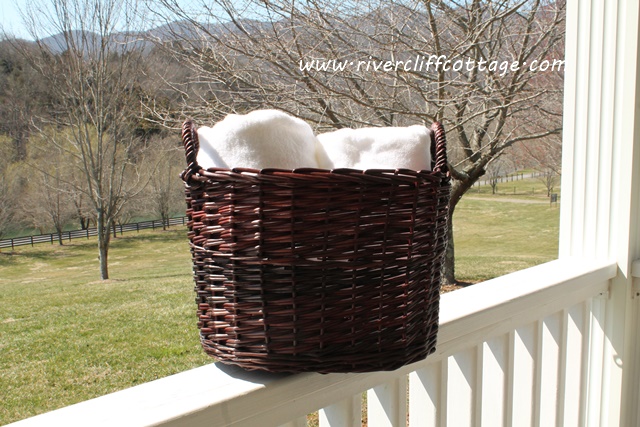 I love red and white and I love polka dots. My mother used to call them "pokey dots." Mother!! I miss you!! In a day when I had obviously lost my mind and thought I'd try to sew something, I bought a few yards of red and white pokey dots! While it's not been stored on the front porch all this time, it has been wadded up just like it is here.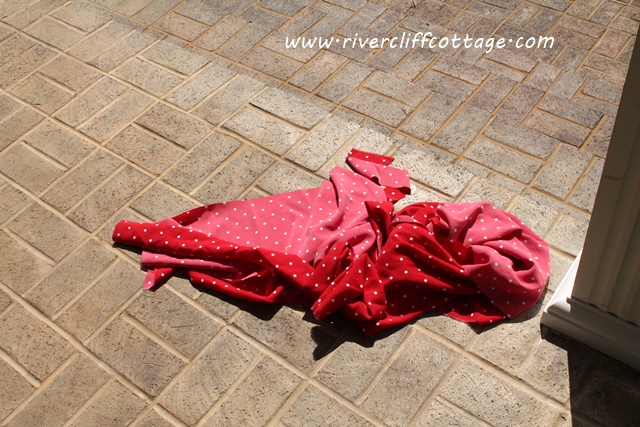 That fabric came out of its sad, wadded up state in the closet.  Look what I did with just some scissors and glue!  POKEY DOTS!!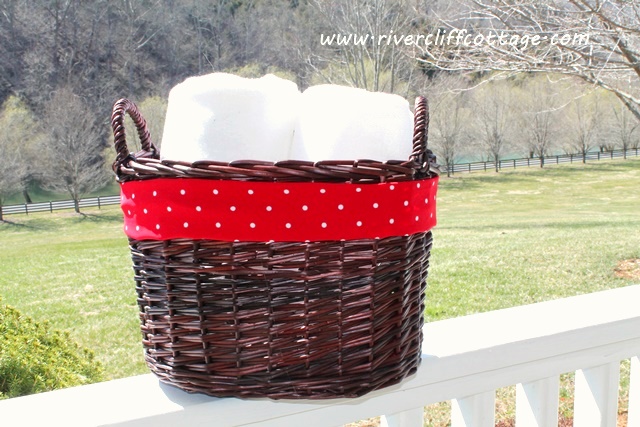 (1298)