Do you recognize this? If you do, you've visited Elizabethton in Carter County, Tennessee. It's the Doe River Covered Bridge. I took this picture when it was so.very.cold! I'll go back and take one on a spring day.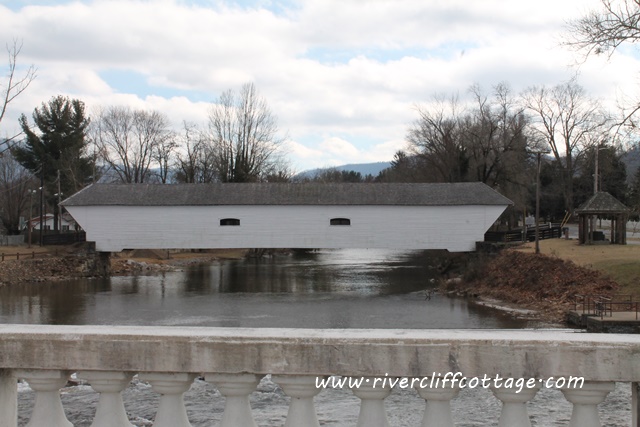 I wanted to go to Elizabethton for a while. When I worked for "the phone company" a zillion years ago, I did customer training at North American Rayon. Bemberg Industries and North American Rayon were huge manufacturing plants. I wondered what happened to them. I Googled and found out that they were gone.  Sigh…I hope the people found other jobs.  
So what was left in Elizabethton? Very nice people and lots of antique stores. The downtown is full of antique stores! I am at a place in my life where I'm getting rid of things versus acquiring them, so I was just a looker…not a shopper.
There was one very cute item that I took a picture of with my iphone. I've had Fence Post Pals on the blog a couple of times, but was a new take (for me) on crafting with fence posts. Isn't she lovely?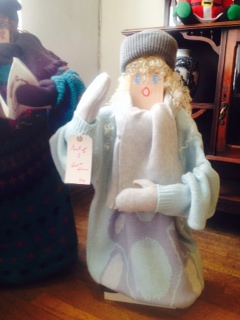 This would be a great way to use horrible Christmas sweaters.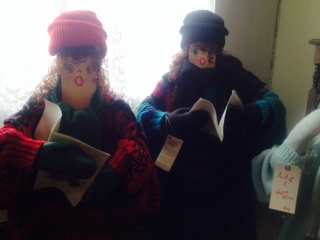 These were $30.   I almost bought one.   
Elizabethton is a town that is hanging on.  I liked it.  I am going back.
(379)