I went up and checked on our Honeybee Hilton.    Read here if you need more information on how this crazy tarped arrangement started.   What else do you see in this picture?   Above the barn…above the roof peeking through from our guest house?   Yes…there's Clinich Mountain.   Sigh.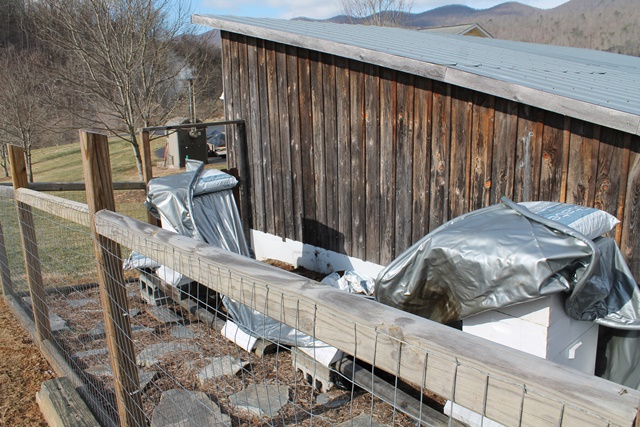 I pulled back the tarp that I've had over the two hives in an attempt to protect them from the extreme temperatures.    It has been very cold.
I believe they are okay.    There is a dead bee outside the hive that was not there on Tuesday, and that's actually a good sign.  They are inside keeping the hive clean.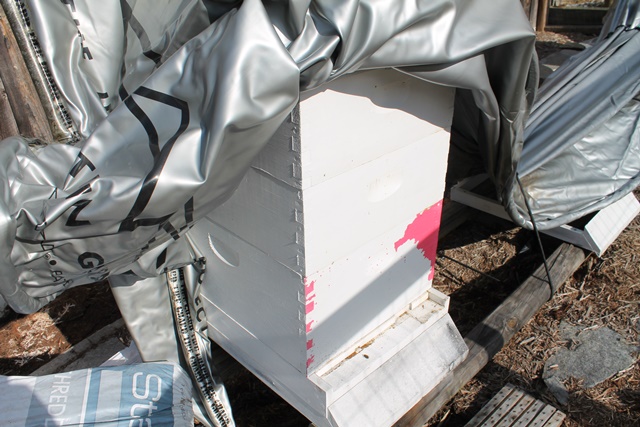 I'm leaving the tarp pulled back until this evening when the temperature will drop again.  I doubt that they will be outside of the hive at all, but in the event they do need to come out and "powder their nose" they can fly right out and right back in.
One of the crazy things I keep thinking about is that the tarp makes it dark in the hive.  That's crazy.  It's dark in the hive all the time.
(160)