I'm working hard on my Project Realization Decrapification.   It's been a little difficult since Mike hooked up with Noro Virus.  He feels miserable, and I feel bad bouncing around the house doing things when he feels so bad.  Although, I'm a little envious about the weight loss.
I've been doing a lot of stuff at night. Yeah..I'm one of those people who cannot sleep. My natural sleep pattern is to fall asleep about 1:30 am and sleep until 8:30 am. The best way to live with this is just to give into it. Mike goes to bed at about 11:00 pm, while I am getting in my groove at that time. I work on smaller projects during these late hours…like organizing my makeup drawer.
I've had this old makeup organizer tray for a long time.  If I found a new one that fit the drawer as well as this one, I'd toss this tray. It's 14 years old.   The plastic is discolored and it just doesn't look clean.   However, until I find one, I'll continue using it.  I put it in the dishwasher to see if it would clean up….didn't really help it.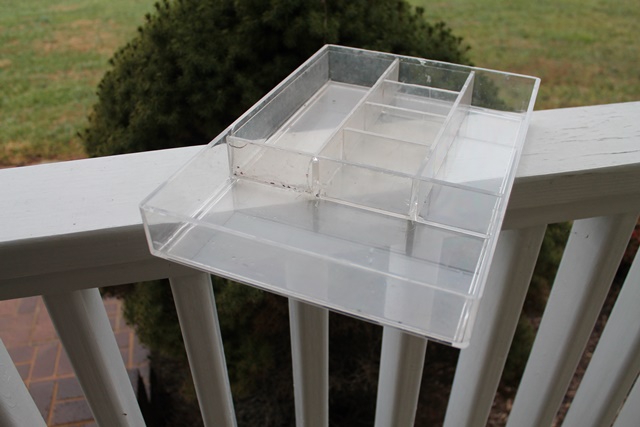 I decided to line it, so I bought Contact paper. I really like the Contact paper.   It's come a long way since I bought it 30 years ago and it had coffee grinders and orange flowers.  Really rocked with my avacado kitchen!!  That's a whole "other" discussion — why did I have a kitchen the color of an avacado and why did I think it looked good?    If you can't relate to that, can you relate to the "mauve" experience that, thankfully, I was too poor to participate in?  What will it be next?   I'm afraid to think.   Anyway, I really like my contact paper.    I'm repeating myself!!   Argh!!!   If the avacado didn't give my age away, the memory lapse did!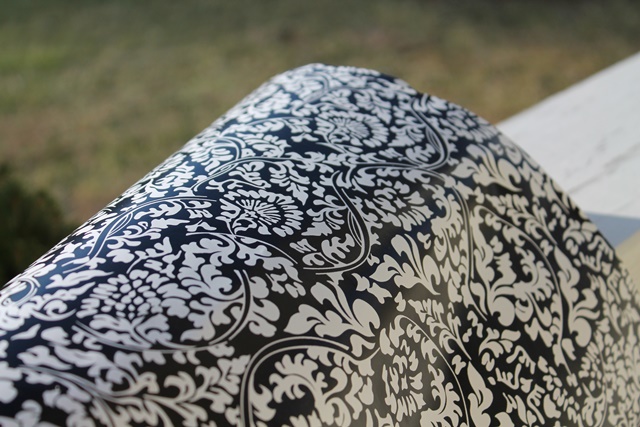 Contact paper is easy to work with because the reverse side is marked every 1/2 inch.  Makes it easy to cut.  I think it made the makeup organizer tray look better.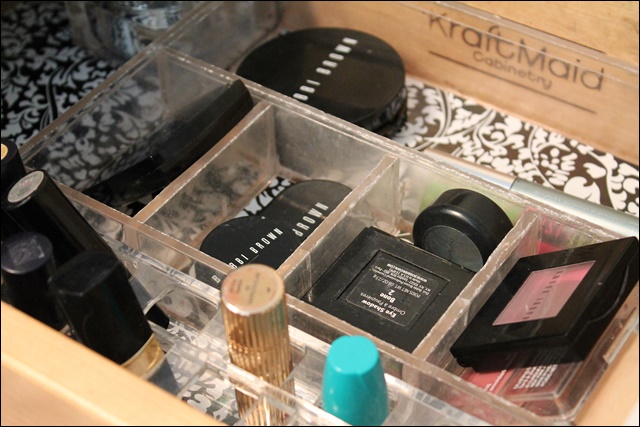 Here's the drawer beside it…it had a white tray. I did the same with it.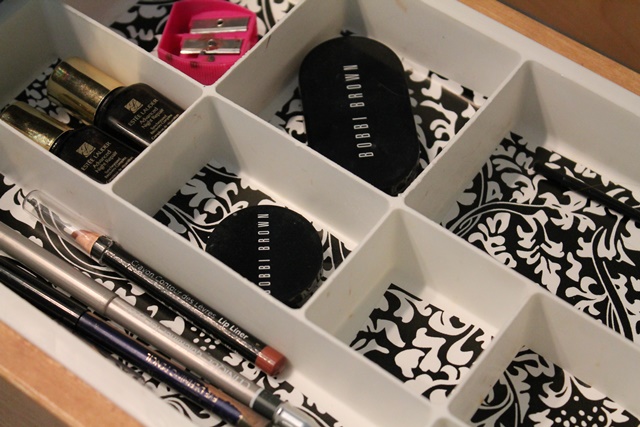 I also am in this Diaper Cake making phase frenzy. I showed you my first attempt in an earlier post (here), and now I'm getting set for my second try.   I'm horning in on a baby shower my friend Dee Dee is having.   I gently suggested, "Why don't you make a diaper cake?"  She said, "you can if you want to."  That's all it took.    I hope this one turns out really nice.
Since I like love adore ribbons, and diaper cakes are mostly ribbons and diapers, this works out great. However, I realized I had ribbons everywhere. They were in plastic bins that were labeled gift wrap, others labeled for sewing, and others for crafts. Ribbons are beyoootiful!! They deserve their own home and a place where I can see them.
I found the perfect solution at Michaels. I had been thinking of something for Mike to make but this was $24.99 and I had a 50% coupon. For $12.50? Yes!!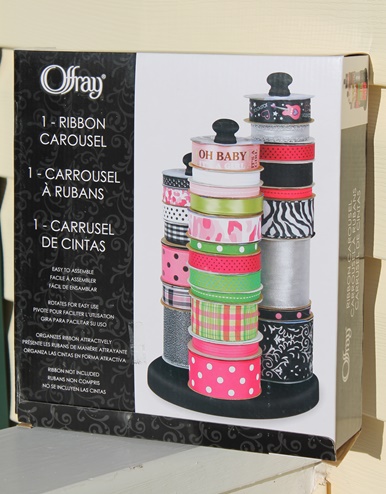 I put my ribbons on it up as soon as I got home. This one is filled up. I'll get a second one when I go back to Kingsport.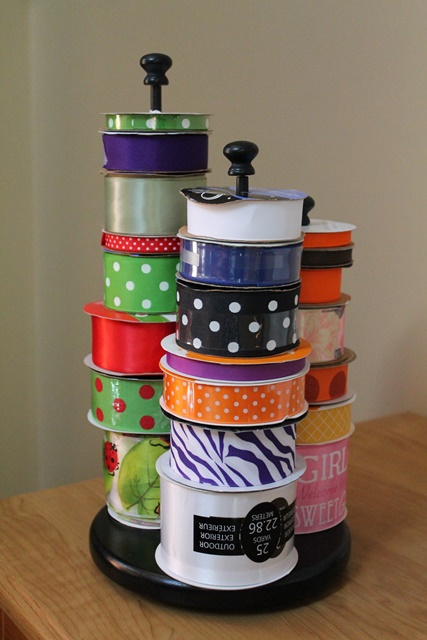 I love this!
(1063)