I've been off of here a few days. It's good to be back. I've missed you!
On the Wednesday before Thanksgiving at mid-afternoon, we had a BIG SURPRISE which surrounded identify theft. Without dragging you along on all the details, we temporarily found ourselves with no money via ATM or credit card for the upcoming Thanksgiving holiday. Nada. It's unweaving and being "fixed" now but it was a wake up call.
I think in the long run, it's a good thing because Mike will finally get involved in our household budget.
So…I'm decorating the house for Christmas on a budget. I'd planned on going down to Hobby Lobby and copying this "Noel" which I found on Pinterest from Once.Daily.Chic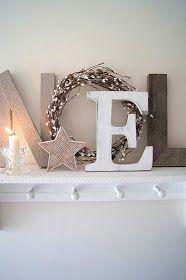 However, rethinking my newly non-existent budget, I went in a slightly different direction shopping our house, the woodshop, etc.   Lo and behold, I had an "E".  The rest is the preserved boxwood wreath (read How to Preserve Boxwood in 20 Days here) I made last week and a couple of pieces of wood.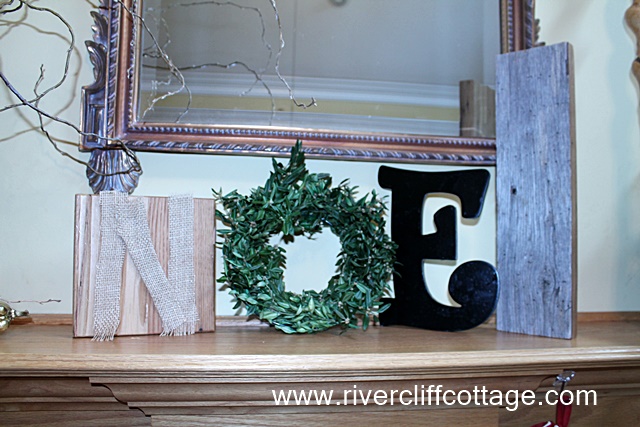 Do you like it?
(734)