I've lost a pair of shoes recently.   LOST!   They will turn up somewhere in this house, but I can't find them.    This occurred following a comment from a girlfriend that I was "so organized."   Really…says who? I've searched high and low, beginning in this "organized" closet…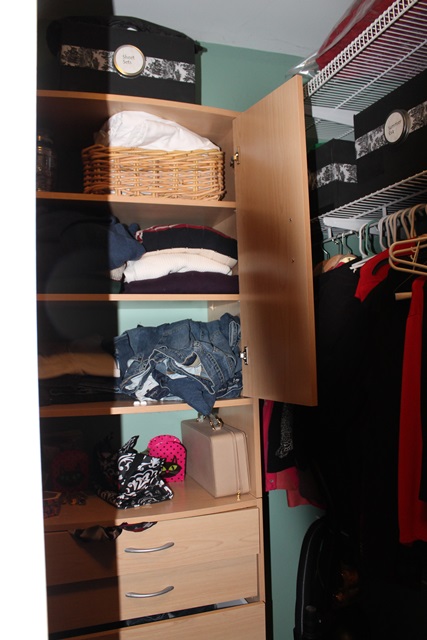 After I snapped this picture, I did start working in the closet. It's better, but it's not picture worthy. Here's what I really got excited about. I bought some shoe organizing units a long time ago, but I just put them to use tonight. Here's a pair of my favorite shoes…they aren't winter shoes, so they need to be stored, but I don't want to forget where they are.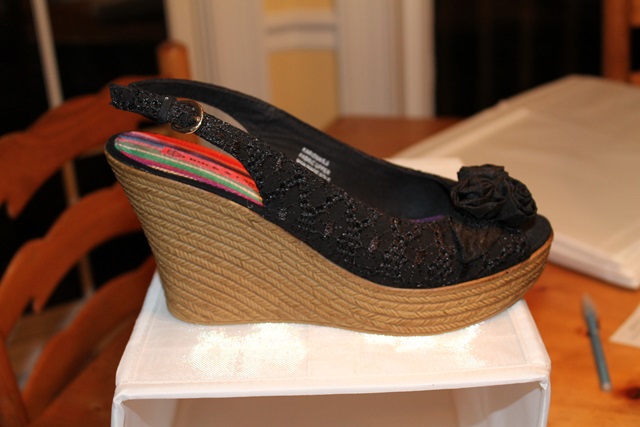 Here's their new winter home…I can see into these so I'll not lose my shoes.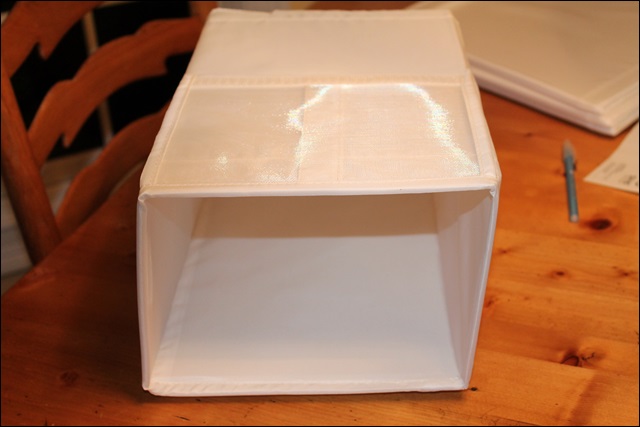 I could put two pairs of shoes in these units, but I'm sticking to one.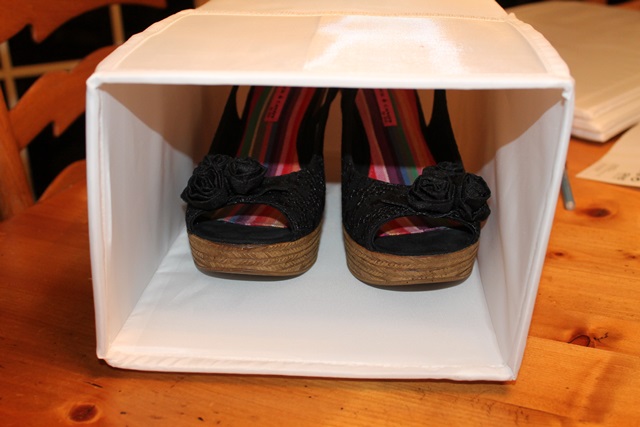 See how they work? My shoes won't get dusty and I can easily find them because I can peek inside.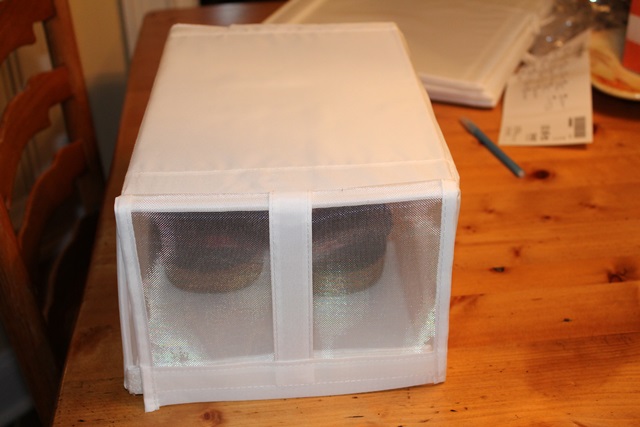 As Christmas approaches and I think of decorating for the holidays, I'm going to use this also as an opportunity to continue to sort and get rid of things. When we no longer have our "dear girls" we'll be having our floors redone, and we'll have to move everything out of the first floor of our house. Every item that is not used that I get rid of is an item I won't have to move. It also just feels good not to be ruled by clutter. (178)