I love my Little Bathroom now. It's so fresh and clean. The gold walls are gone, the builder-grade unframed mirror is framed, the faucette is now a brushed nickle, and I have new lights. At one time we'd talked about swapping out the sink to granite, but I didn't want the added expense, and I like this one just fine. I'm going to write a post on things we learned from other bloggers and also from our experience in framing out this mirror.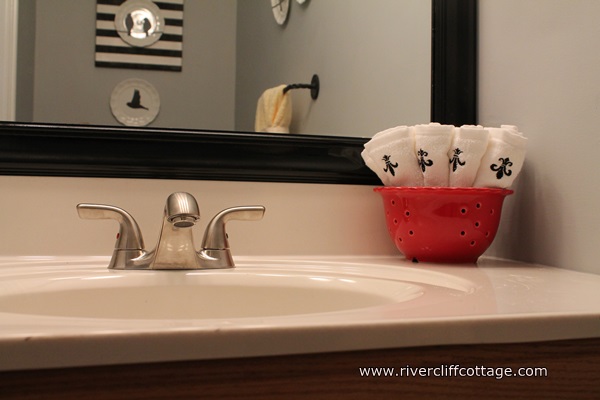 Like that pop of red in there? Yep, I do!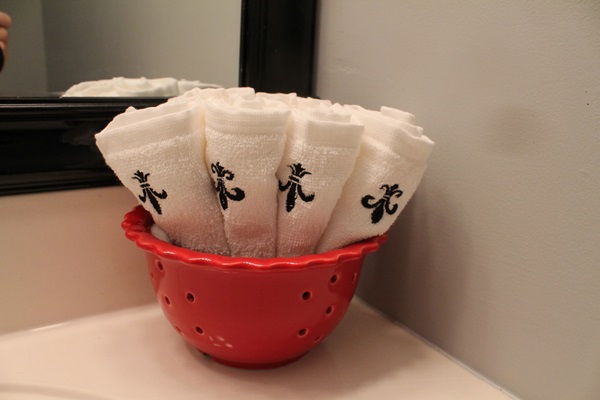 I wish I took better pictures…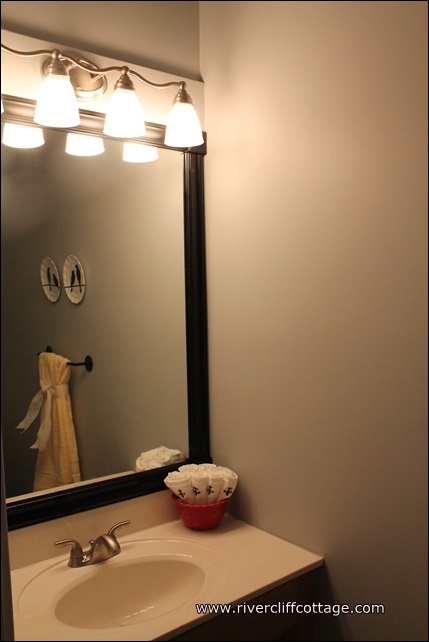 If there was only one thing I could have done in this bathroom after painting it, it would be to change out the lights. I really like them.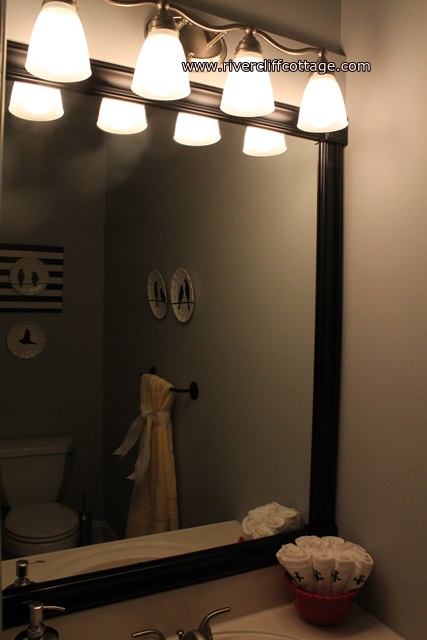 I wanted to make all of the little "decor" things to save money. I'm going to add something else, but for right now, it's just blackbirds on plates. The yellow towels are the same color as the entry hall coming into the bathroom so they are my "transition" pieces along with a bit of black and a bit of red which is in every room in my house.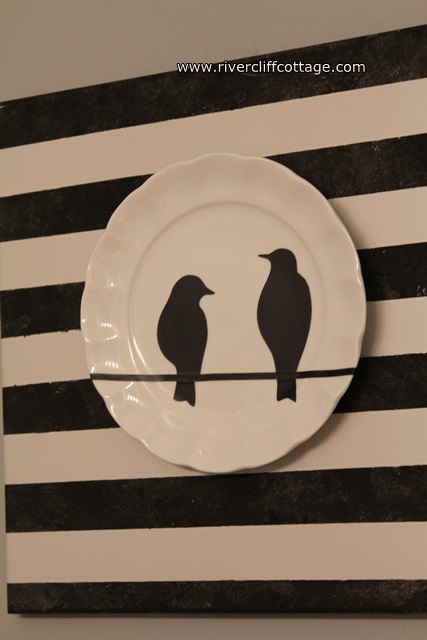 Here was my "before" photo…I hope you like this one better.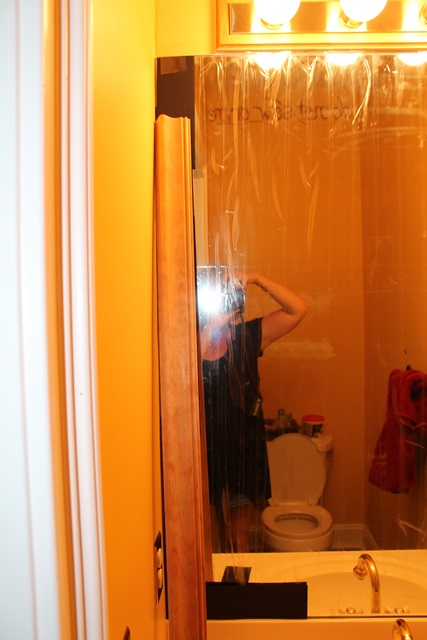 This was a change that Mike and I were both ready for. Except for swapping out the plumbing, which my brother-in-law Gerald helped with, Mike or I did everything ourselves. It was much harder to do than I anticipated because of the confined space. Glad it's over now, and I'm very happy with the way it looks.
Mike did not like the color of this room. How about you? What do you think? I was sure surprised when he said he did not like it.
(1012)