We have a busy week ahead.  Both my nephew and  his fiance and our son and daughter-in-law are visiting.   Different days but in the same week.    Following that, I have a friend coming for a week.    This is all good as I'll be working hard to get things done.  Motivation.   This weekend for instance…my front porch went from this…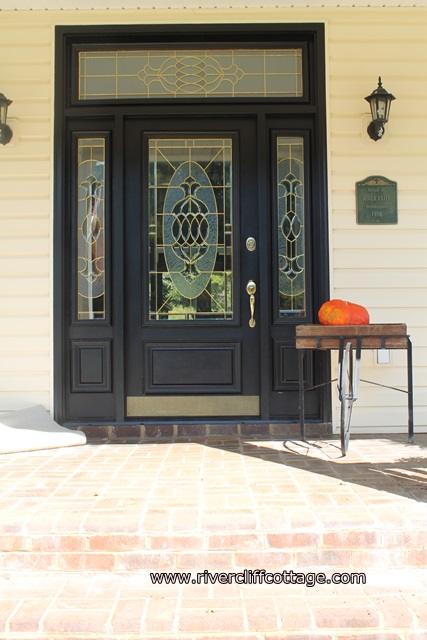 To this…my little grapecart is looking very fallish, and look who's in this picture…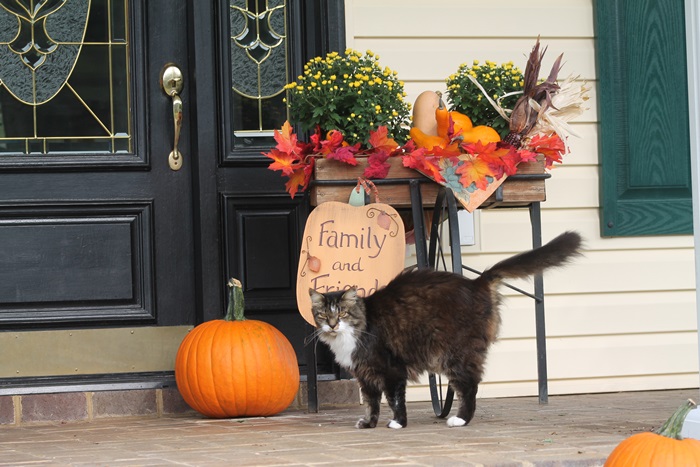 And what do you think he's doing in this picture?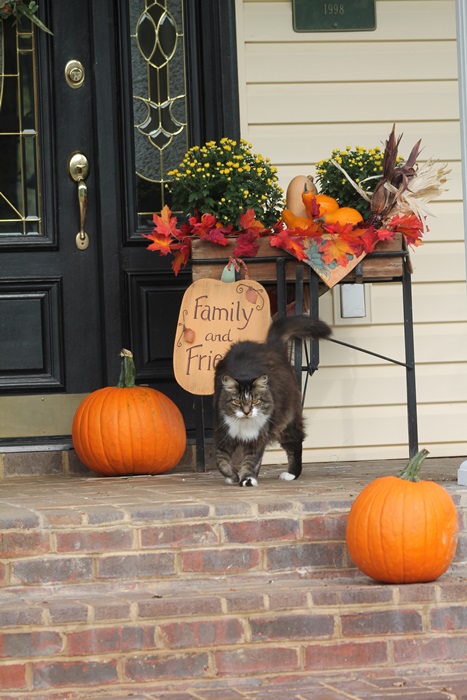 I wish he'd just have told me how he felt about my fall porch project instead of peeing on it. Thank goodness he didn't hit the pumpkin I artfully hung from the cart. I'm not even sure he pees..he just sort of "twinkles" his tail like he's peeing but most of the time, nothing happens. He's pretend peeing.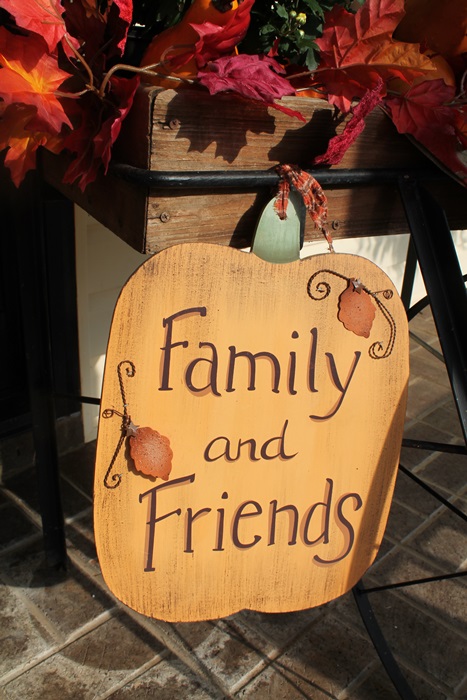 And I decided not to use the wreath I made last year which has breasts…I call this my "Dolly wreath" after Dolly Parton.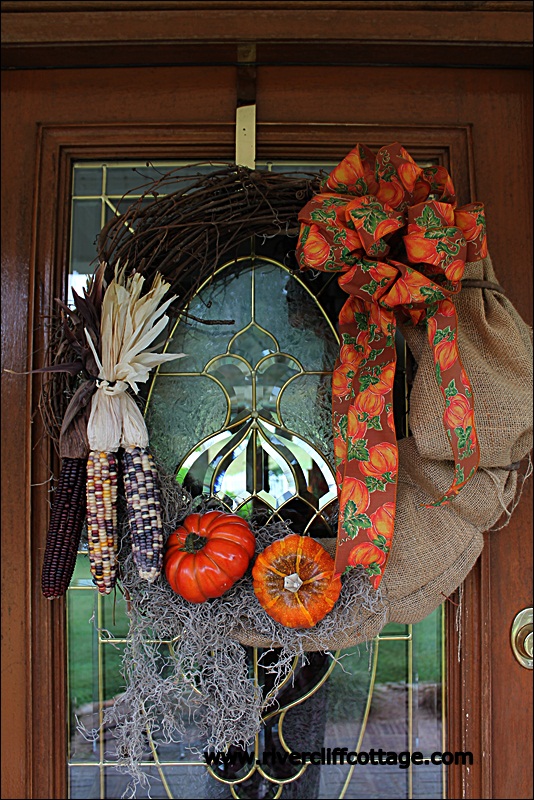 Since Dolly is not coming out, I used an old wreath that I had ten years ago. It's not what I would buy today, because it's a little busy. Still…I like it fine for this door. It's a little faded so I put a ribbon on it which, of course, makes it even more busy.   If you're going to be busy, you might as well go for really busy.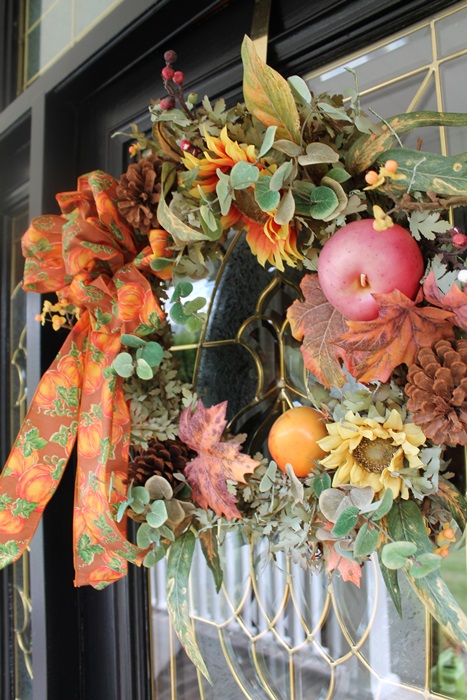 Here's another view…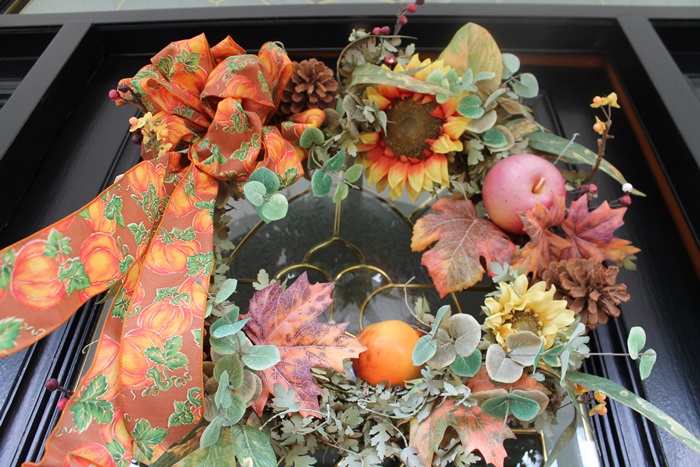 Fall is my favorite time of year.
(405)