I got the new Pottery Barn catalog. I love to look at their accessories. Here's my favorite thing in this month's catalog: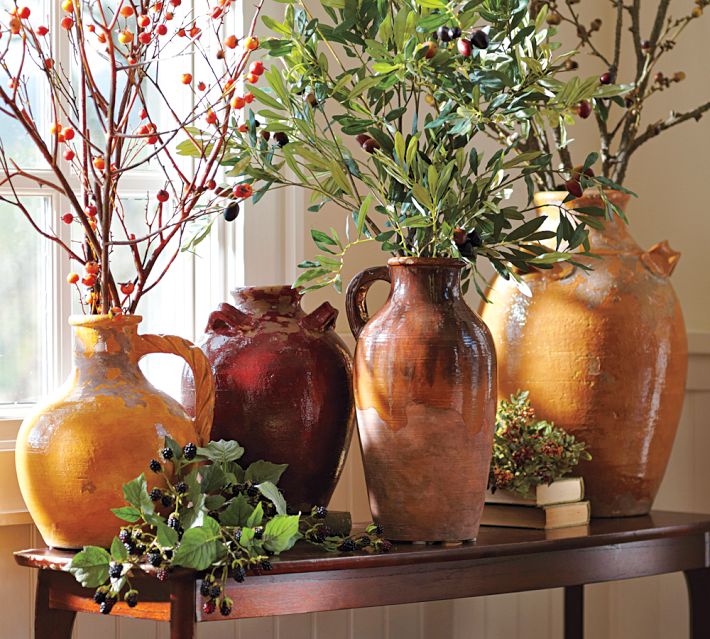 I looked around for what I had and found a small vase, and I added…well…sticks! They are all I had. It needs some other things in it to make it look fuller, but it's a start.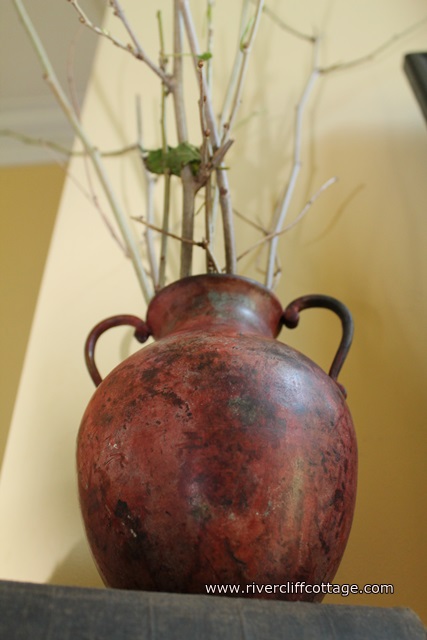 Here it is again…okay…it looks a little skeletal. When I'm at Hobby Lobby, I'll get something to fill it out.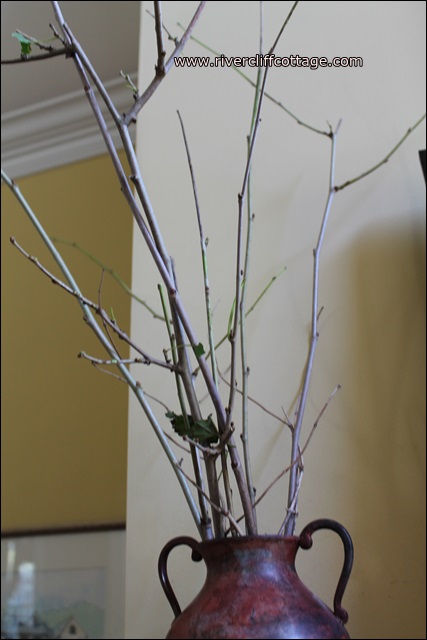 And then from a distance. It's on the mantle. I wish it were bigger. Maybe it'll grow!! Or grow on me!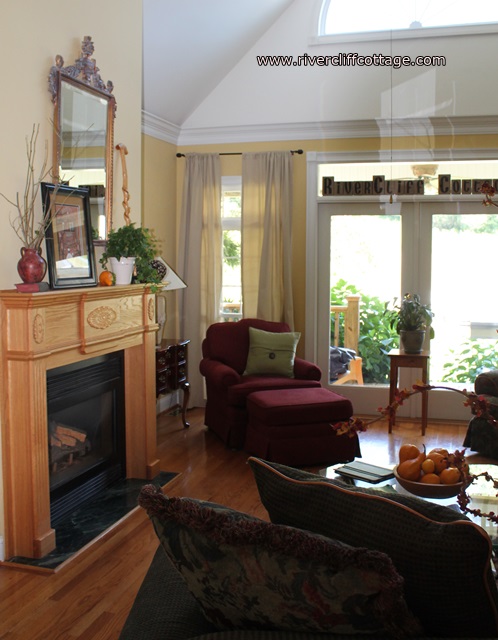 Here's another vase on the sofa table…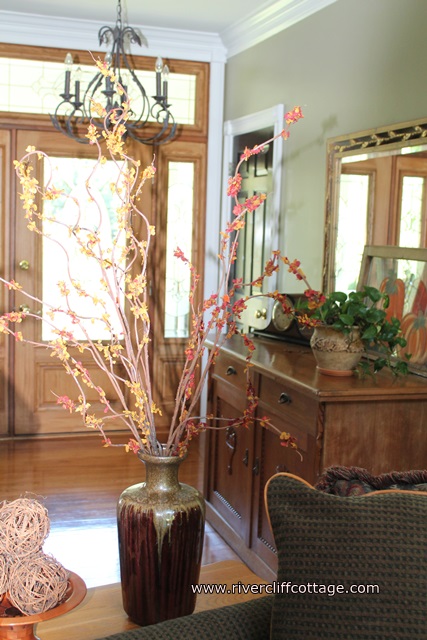 And some late summer flowers in the kitchen….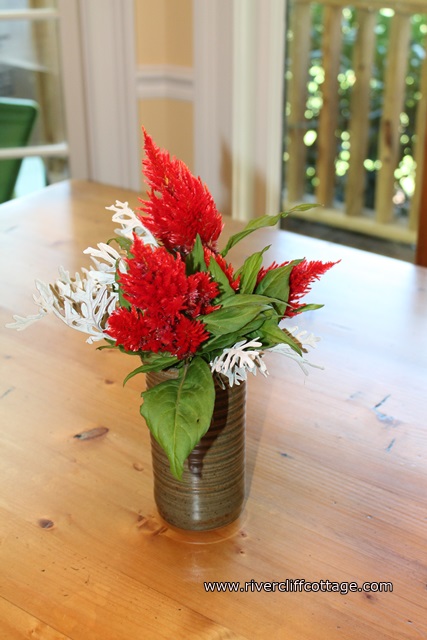 I actually cleaned the house today…just so my vases and sticks will look their best. (151)