When my cousin called from South Carolina and said they were coming up…I thought "what are they going to do?  It's raining nonstop here,  and it could be so boring."      "Boring is good," Alisa said.    And then, they arrived, and to keep everyone on their toes, I called Alisa (correct name) "Alisha" (incorrect name) and mixed up Caroline and Rebecca all weekend long.   They were so gracious not to say anything. Oh…and I never bothered to clean the house and didn't get groceries this week, but it all worked out!! Hey…they're family!! Here they are…oh…and that is Andy.  My grandmother, Eva Sproles, is his great grandmother–that is how we are all related. We are "first cousins, once removed."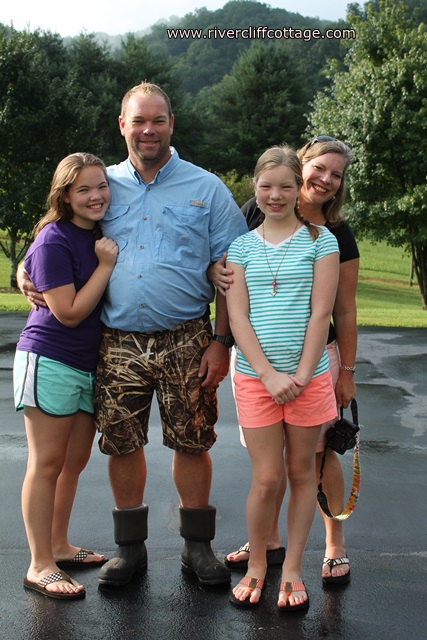 I should not have worried about being bored. Andy was easy to entertain. He likes to hunt and fish, and we live on the river. Plus — we gave him and Oth (my sweet nephew in-a-way) an assignment — rid us of the skunks that are entering the bee enclosures. Twenty-four hours later we are down four skunks. You are looking at the Skunk Dynasty. "Stinky, Stinky,Stinky."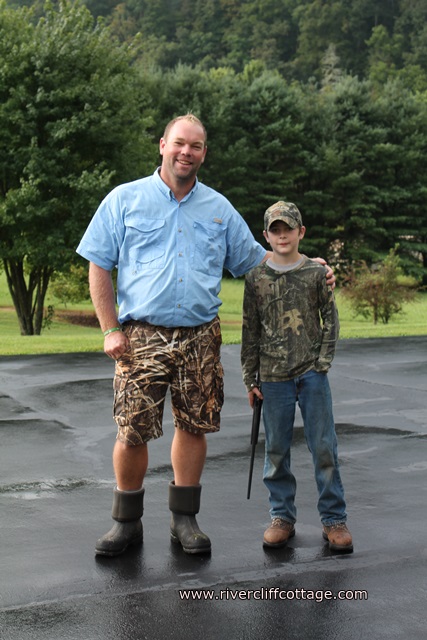 And what did the girls and I do? We payed our tribute to A. P. Carter and the Carter Family by taking pictures of the store (now a museum) and the Carter cabin. Here's a couple of the pictures..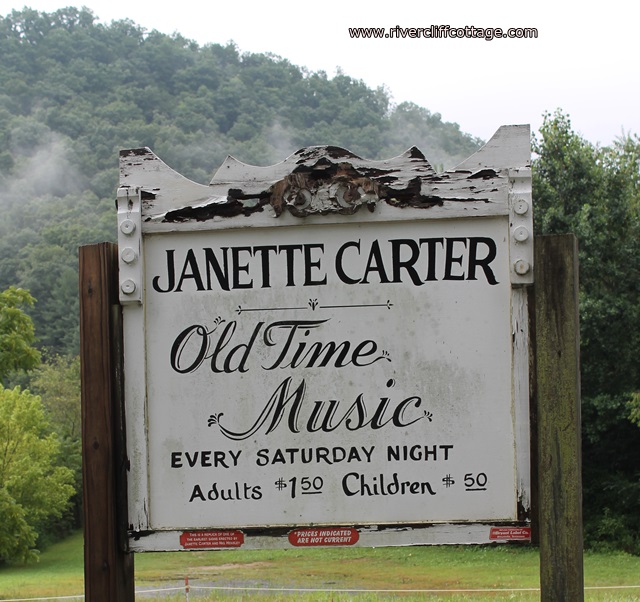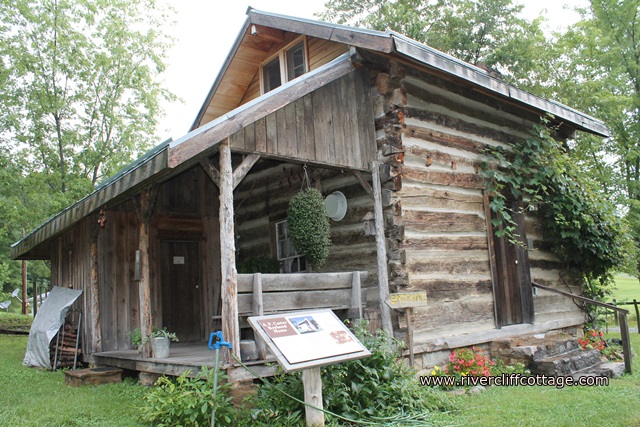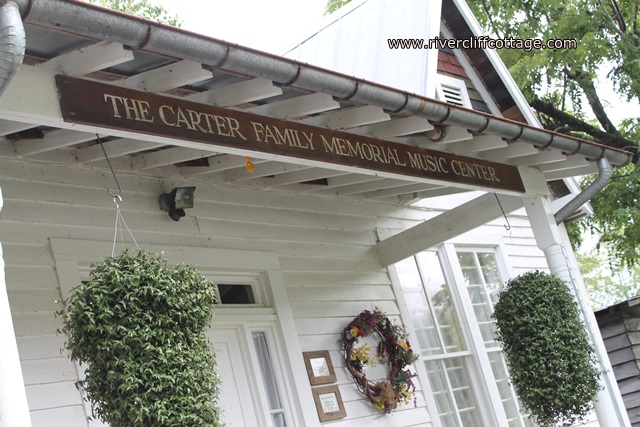 And since these three are serious quilters, we visited Tennessee Quilts in Jonesboro and Short Sheets in Bristol. I'm inserting about ten pictures that are a feast for your eyes. These ladies and these pictures have made me zealous in my desire not just to learn to quilt but to have one done by Christmas. Think I can do it? Yes!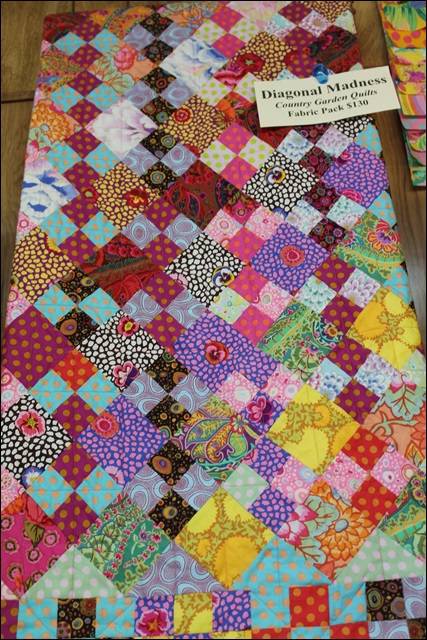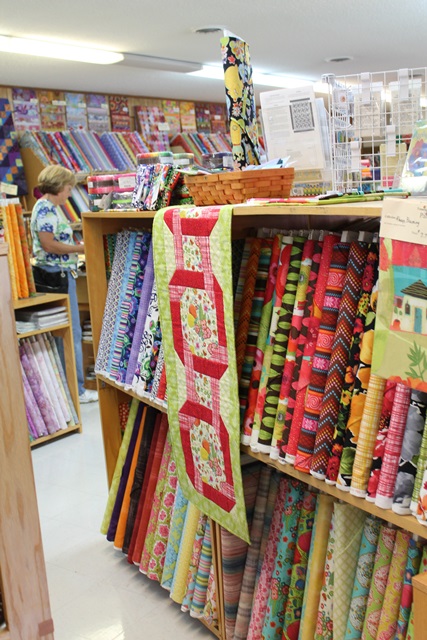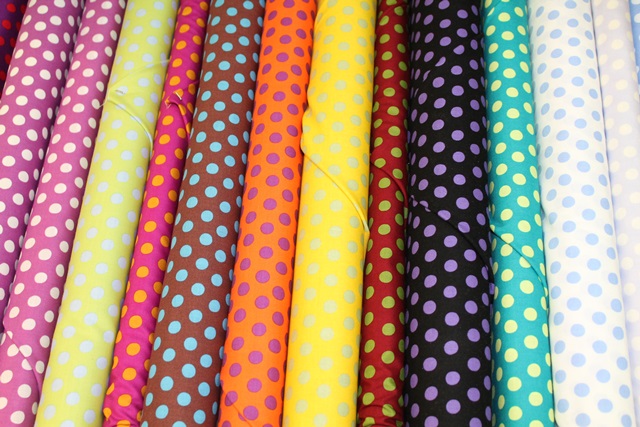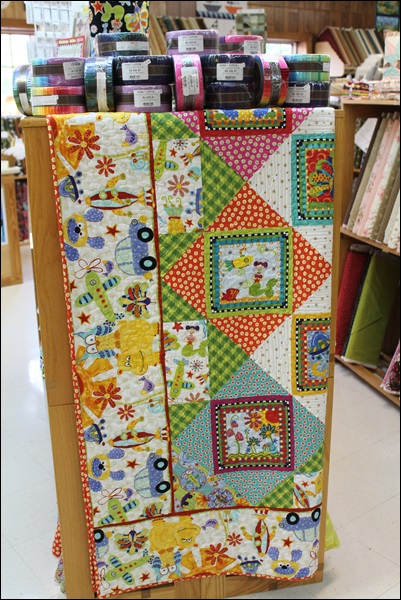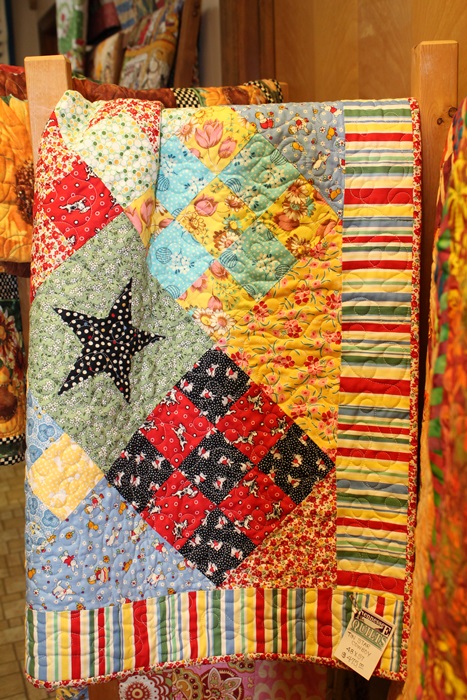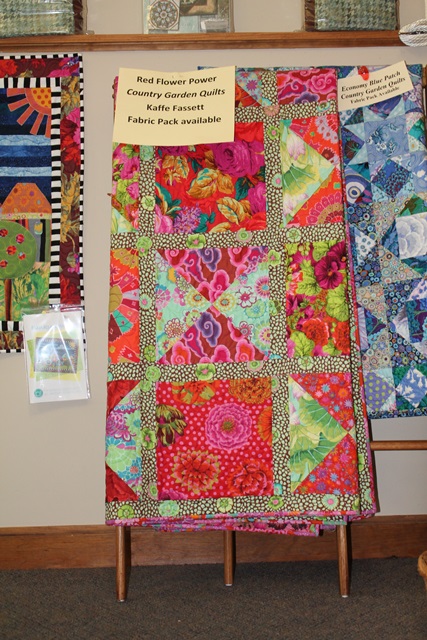 Are you loving it? Who cares about the upcoming Bristol Race? It's not "Gentlemen…start your engines." It's "Ladies…grab your scissors (actually rotary cutters). Here's my "Fat Quarters."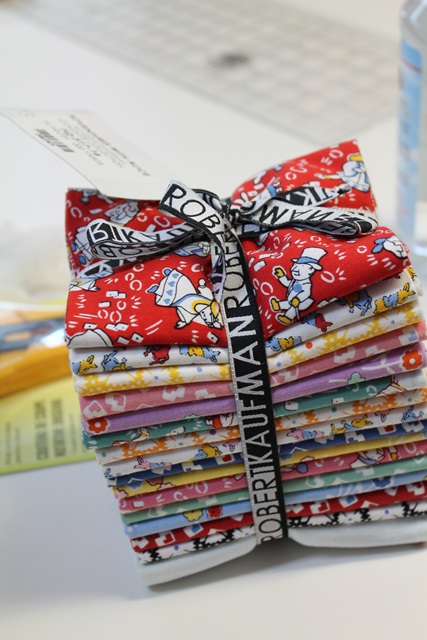 Learning all kinds of new quilt slang…these are "jellyrolls"!!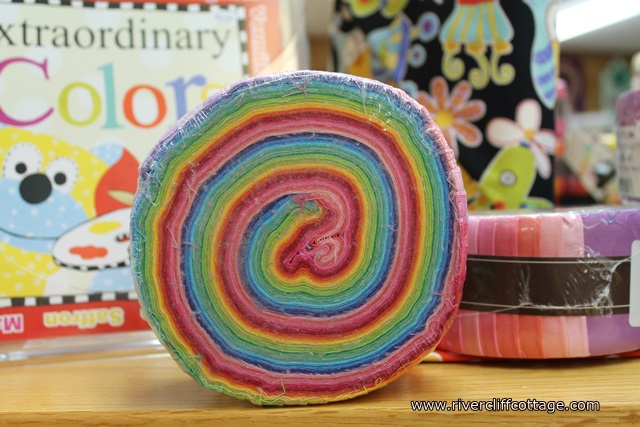 And the Carter Family tribute that we started on Saturday morning as we took pictures? Serendipity stepped in and we continued on Sunday morning at Mt. Vernon Church. Oscar Harris, Dale Jett, Laura Cash and Daryl Jayne gave us great music — Carter Family style! We shoved pushed jumped stepped in and had our picture taken…Daryl is missing as he's behind the camera!!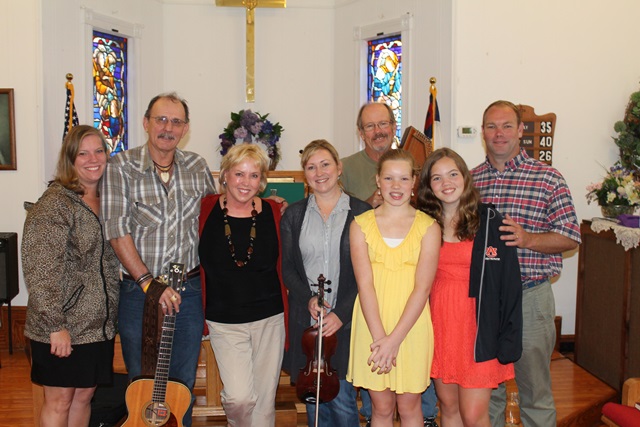 PS! Alisa and I have something in common! She is a blogger, too! I would appreciate it you'd visit her site some day and say hello. She's a teacher, and she's the kind that everyone wants their third grader to have as their teacher. Here's the link:
http://alisalamb.blogspot.com/
Hope you have a great week. Please be sure and visit again during the week. Hometalk has been nice enough to feature one of my "Clipboards."
(896)