The 2013 Mendota Cemetery Quilt is almost done.  The quilting is finished and the binding will be started and completed next week.   Here's your first peak…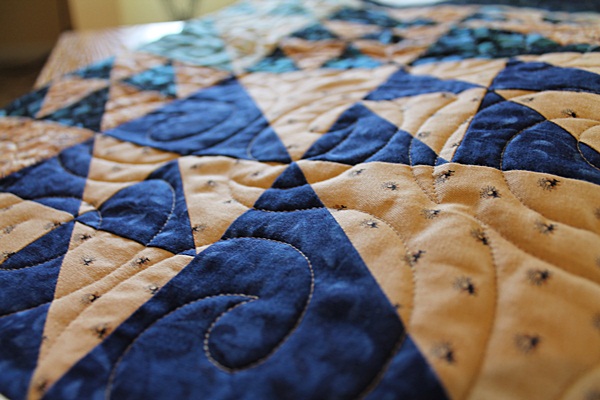 Sigh. Don't you love it?
Do you think we can sell 1500 tickets @ $1.00 per ticket? The unveiling of "I'll Fly Away" will be at the Mendota Cemetery Benefit by Dale Jett & Hello Stranger on Friday, April 26.     Those graves at the Mendota Cemetery are reason enough to try.  This community cemetery has never turned anyone away nor charged for burial.
(422)