Here's the first starts of my Yukon Gold potatoes.    This was actually taken a few days ago and more are up now, but this is the picture I've got to work with tonight.
Tater Head Rules!    My no hills, no plans, no problems method of planting (see here)  potatoes is working!
Those are not weeds you see coming up in the bed.  I'm going to have potatoes!!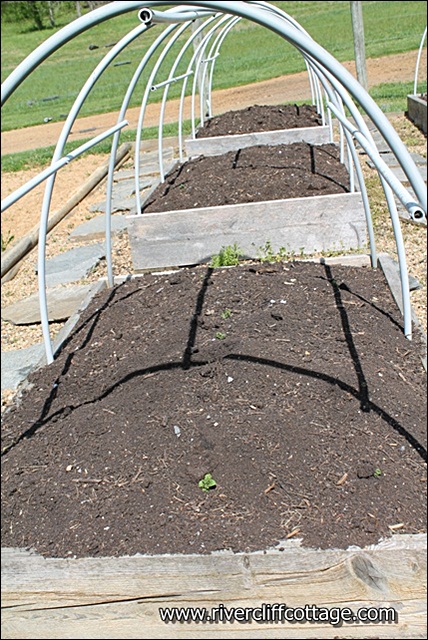 (291)