I received a really, really big gift a few weeks ago.   Joan Parker…who is called "Jo" or "Joanne" called and asked us to come down.   The long and the short of it is this…she gave me a beautiful quilt.  Here it is..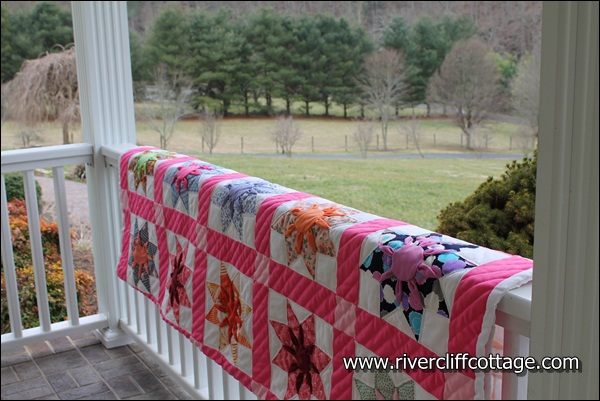 This will go on the bed in the guesthouse this summer. I'll put zinnia's in a Mason jar on the table by the bed. This quilt just screams "Happy" and "Summer." Every time I see this quilt, I'll think of her. I still don't know how to thank Joanne. I was floored. I took her some potato soup, but I don't that really completes the bill.
Just looking at this quilt makes me…..Happy! Happy! Happy! Do you know who says that? Here's a hint…"Quack." Surely, you know?
The best gifts are the things that are useful but are also unique. Like the quilt. I started cleaning house today (of course I didn't get finished), and I cleaned the glass shelves of the hutch in the dining room.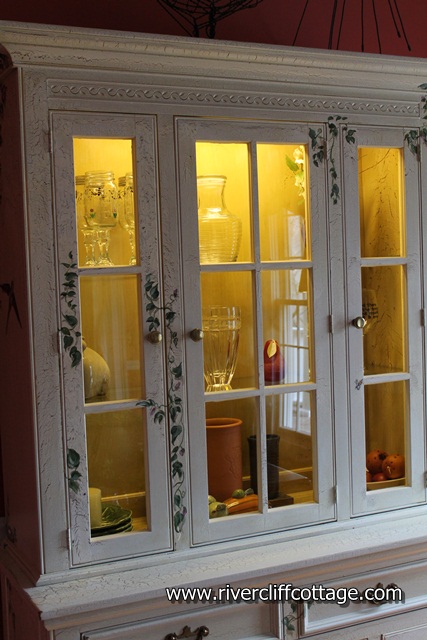 So I pulled everything out and started Windexing the shelves. Here's a few things I looked at to avoid cleaning too much. It's so easy to get interrupted when you're cleaning house.
Here's a glass my daughter-in-law, Mary, painted…it has a variation of John Denver's song "Country Roads". See the 614 on the glass? Swinging Bridge Road is actually State Route 614.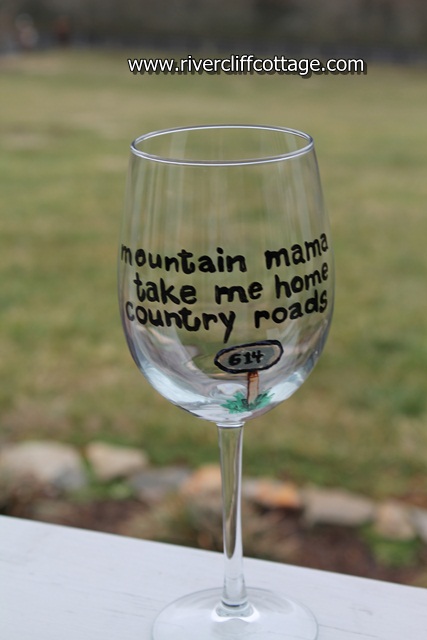 On the next glass, you'll see the word Holston…she's singing along about the North Fork of the Holston on this glass.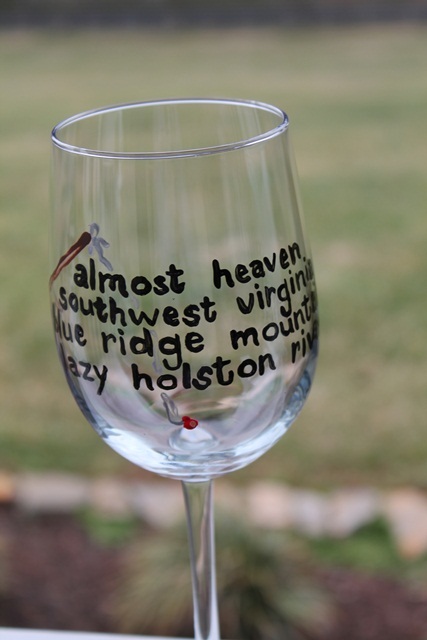 My other daughter-in-law, Roslyn, did the same thing with the "hillbilly" wine glasses sold at Beds Bath & Beyond. She painted them to look like Portmerion china which is what I use. She added honeybees since I'm a beekeeper. Here's one of hers..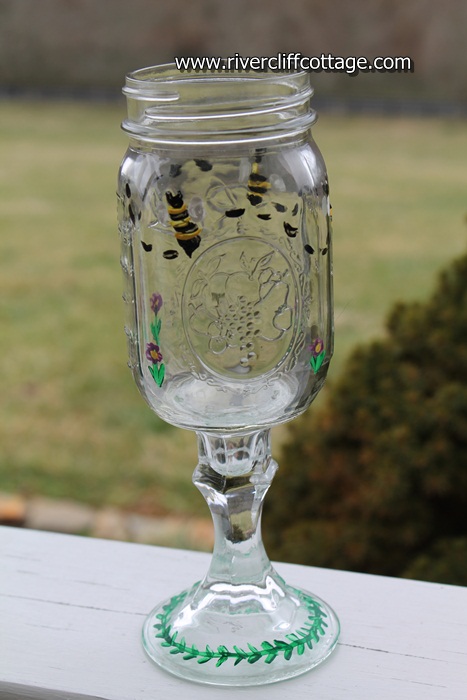 So, I put the hutch back together and went in to start cleaning the living room.
Guess who was on the couch on her iPad? She's really into social media.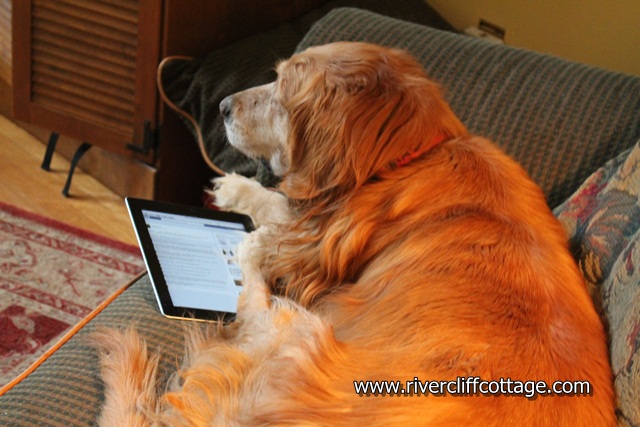 (103)