Hi!   I have not been on the RiverCliff Cottage blog for a few days.  I couldn't find my camera cord!   Tonight, I found it in the car, and I was so happy!    Grabbed it and…here I am!
On Wednesdays, a group of ladies meet in the afternoon at the Mendota Community Center.   It really should be Hamilton School because our Mendota children that attend public school shouldn't be put on a schoolbus in the dark and returned home in the dark, but there are others that must answer to that poorly made, badly thought out, disgusting and selfish decision.    Can you guess my opinion on this?      
Anyway, back to the quilt.   Do you remember the name of it?   I'll Fly Away.   We sing this at church.    Some glad morning when this life is over,  I'll fly away.   To a home on God's celestial shore,  I'll fly away.  I'll fly away, O Glory,  I'll fly away. In the morning…  
Months ago I posted about a trip to get the fabric.   Here's the post,  but here's a picture of the fabric that was selected.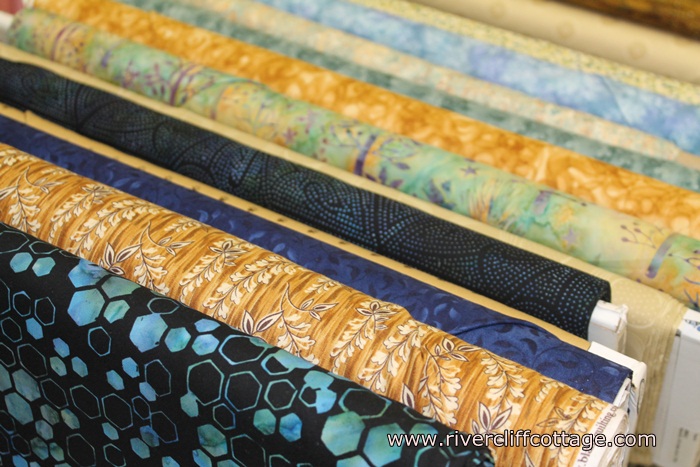 There's been steady work on the quilt since that day, and I stopped in and pinned eight squares and checked on the progress.  
Here's what the quilt currently looks like…there's been a lot of cutting going on.   In my mind's eye, I see all of the ladies jumping up on the table singing.. "There's a Whole Lotta Cuttin' Goin' on!"     Jerry Lee Lewis on the piano, the Mendota ladies singing into their scissor mics.   
Check out those little squares that have been pieced together.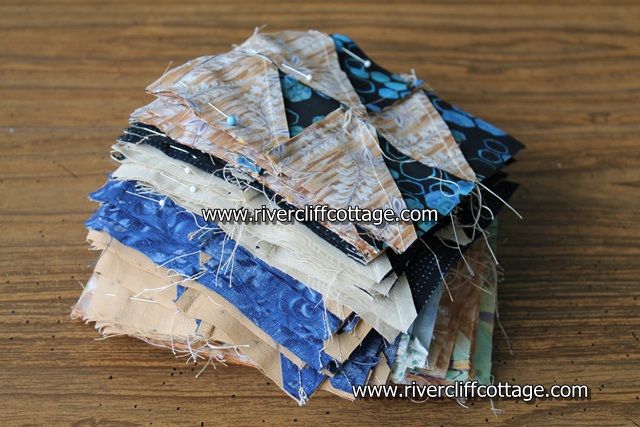 Here's a test.  What do these squares have in common?  Scroll down for the answer.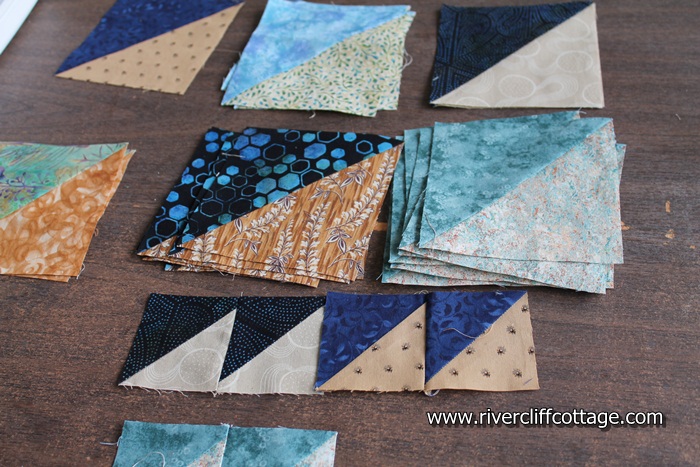 The answer is that the blues always face the upper lefthand corner!   Did you notice that?     That is one of the things I learned Wednesday.   Here's some more squares.  The ladies who are leading this quilt project have a firm vision of what the completed I'll Fly Away quilt looks like.
Here's Margie…sewing up a storm.    Yep…she'd definitely be up on the table singing.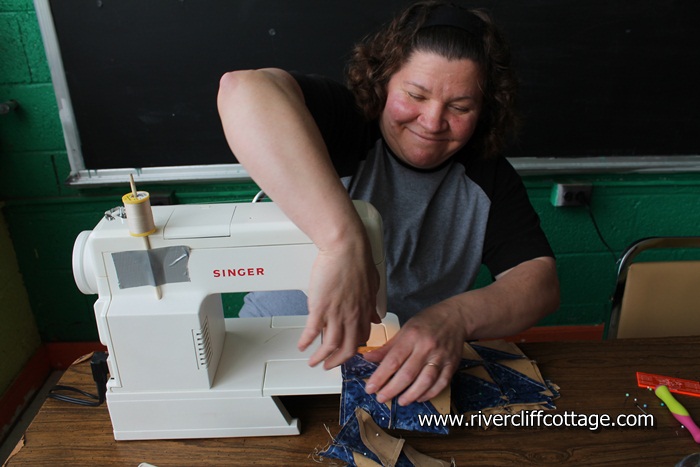 Mendota hands working at putting pieces together.  I love this.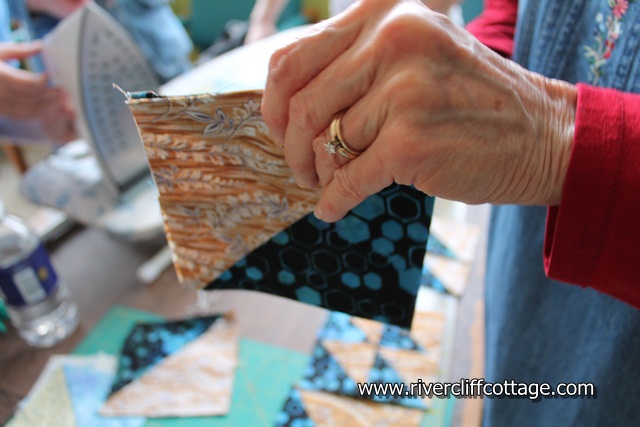 And…more Mendota hands sewing away on this vintage Singer.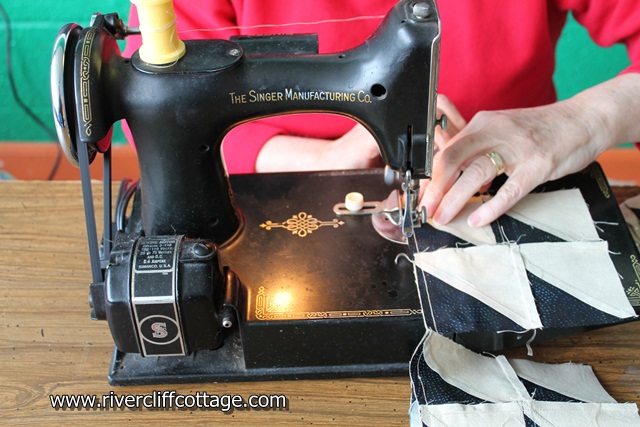 This quilt will be "coming out" on Friday, April 26, when Dale Jett & Hello Stranger return to Mendota for the second annual Mendota Cemetery Benefit.    
(516)