Hi!  Baby it's cold outside!   It's been a wild week.  I had no internet on the onset of last week due to  a transmitter being replaced up at the Mendota Fire Tower by my pals at IGO Technologies.  They did the replacement while our area received 6.5 inches of rainfall!
Here's where my internet comes from…on top of Clinch Mountain!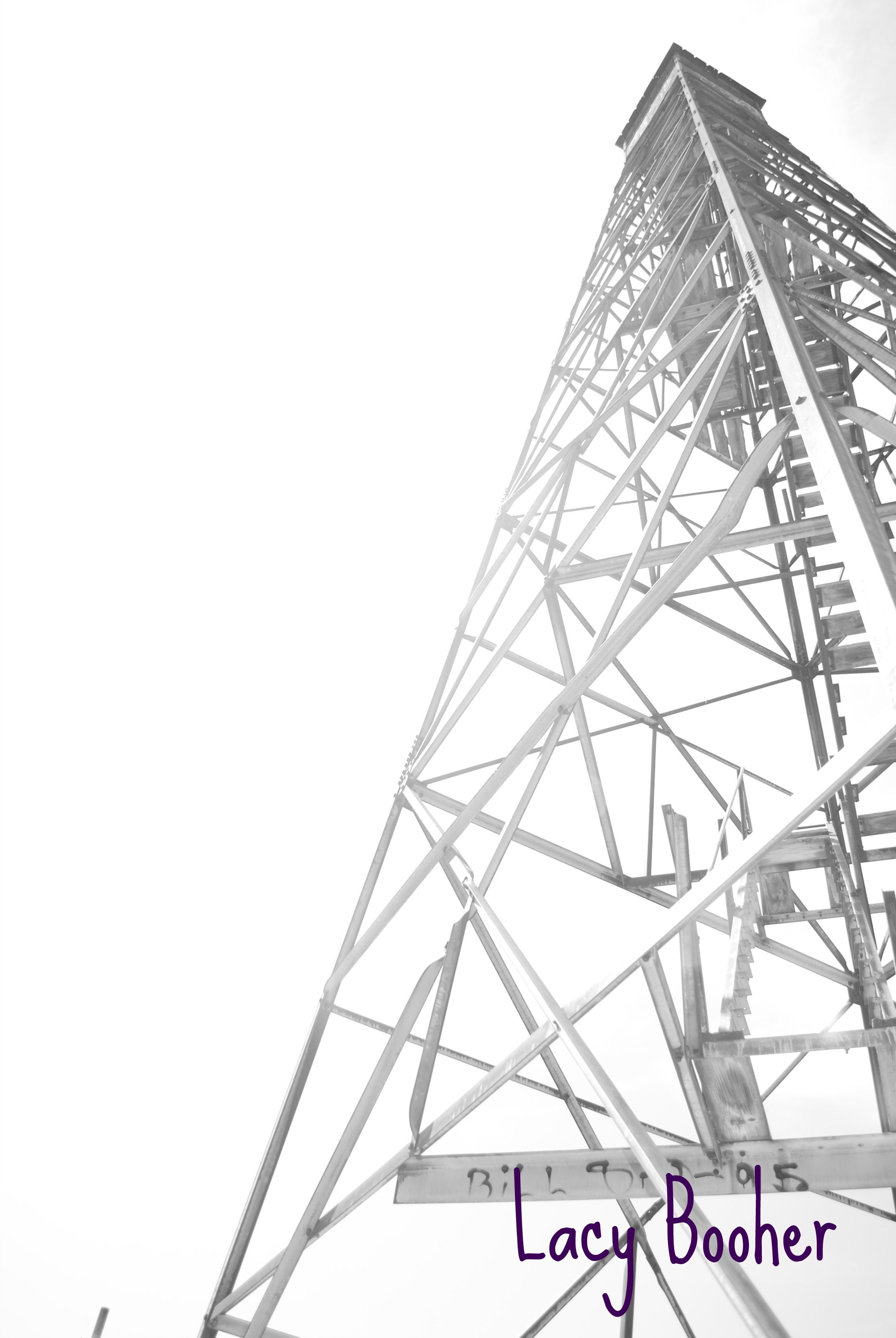 Twenty four hours after the repair, we received 6-7 inches of wet (and beautiful) snow resulting in no phone service, no electricity and no internet. The phone service returned in 48 hours, the electricity in about 72 hours, and the internet, FINALLY, today!  
The wet snow had trees down everywhere. Here's a few on the side of the road going up Nordyke Road leaving Mendota. The scenes below repeated over and over on all of the Mendota roads. Thank goodness some folks had chainsaws as the road crews had too much other stuff on their hands.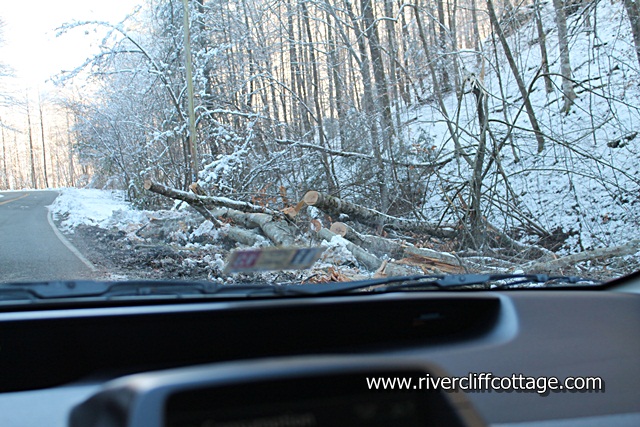 And another…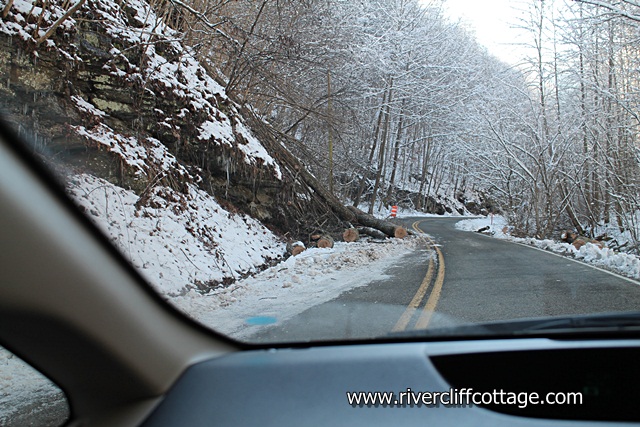 And another…yawn!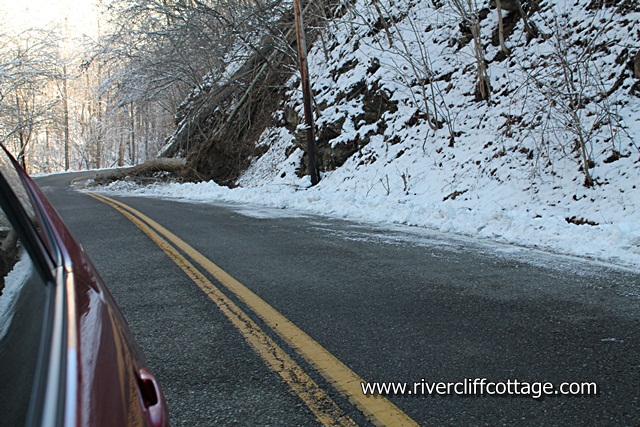 We are so fortunate that we have a generator (check out this post). However, to keep from using so much propane, we are careful about our electrical usage during outages. I didn't spend a lot of time working on my home office organization project because it's in a different "zone" in terms of the heating system. However, I tried to do a few things…
I have all kinds of photo albums from the time when we didn't have digital photography.  Look at them!   (If you can get past the trash I have on the floor in this picture…sometimes you have to drag it out before you can clean it up!)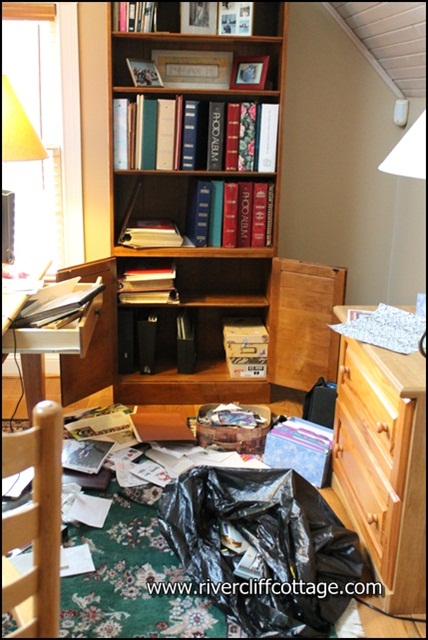 I am putting most of the albums in the lower part of the bookshelf behind doors.  However, there were a few that I could not get in there.  I went back in time to the era when I had to "wrap" my rented school books.  Do students still rent textbooks?   I don't know!
Took some ordinary mailing paper and a very ugly pink album..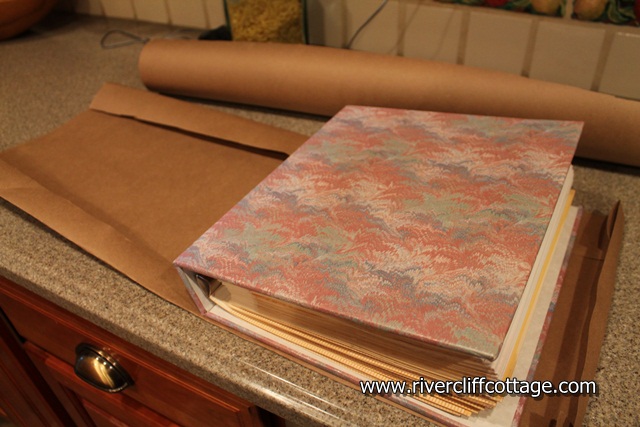 Using my skills developed during my years as a textbook renter!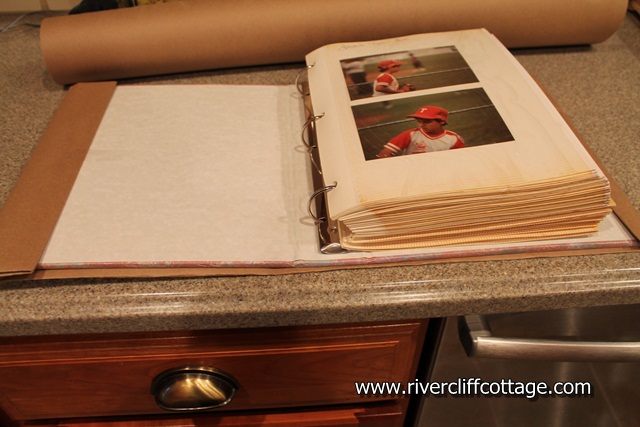 Taped down the sides here…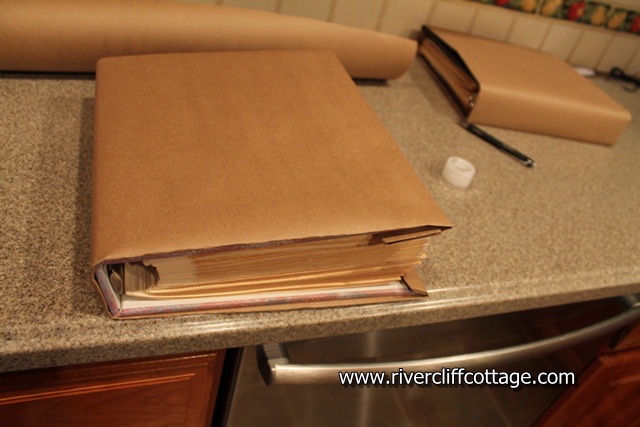 Here ya go! Still a work in progress..it doesn't look like it will look with a bit more tweaking…but you can see where I'm headed.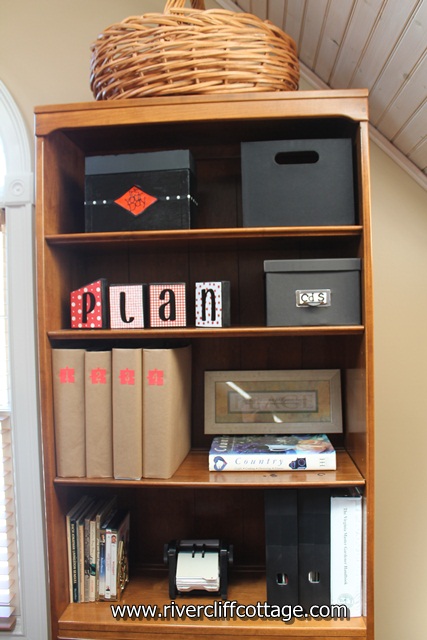 While slow as molasses, this is a good winter project!
(188)