We got up in a dither of excitement today. The river was rising fairly rapidly and the creeks were out of the banks. I didn't go to work — was afraid I couldn't get back home.   
Here's a picture taken in front of our house early this morning. The river has continued to rise.   This just screams at us to get in the truck and go look around, and we did.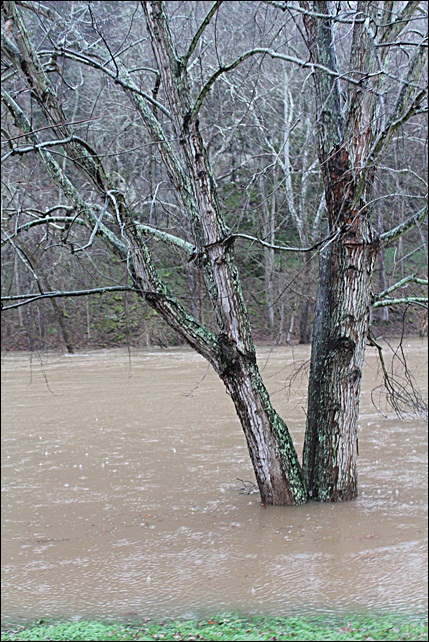 I appreciate the rain — especially since there is drought in so many areas of the southeast United States.
Here's a creek up the road "a piece" from the house…looks like a little lake.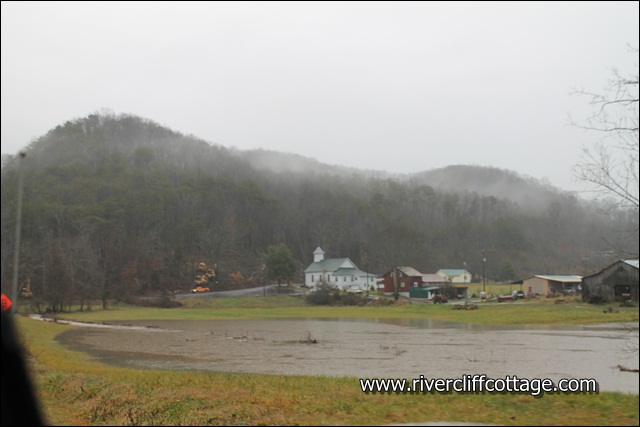 It would have been a great day to hang out and surf the internet, but it was down today, too. Back up now…finally!   Sort of…it's actually going off and on. 
I did a little work on  a long-term project which is our home office reorganization.   It looks like this now, and Mike says he thinks it looks fine. I hate it.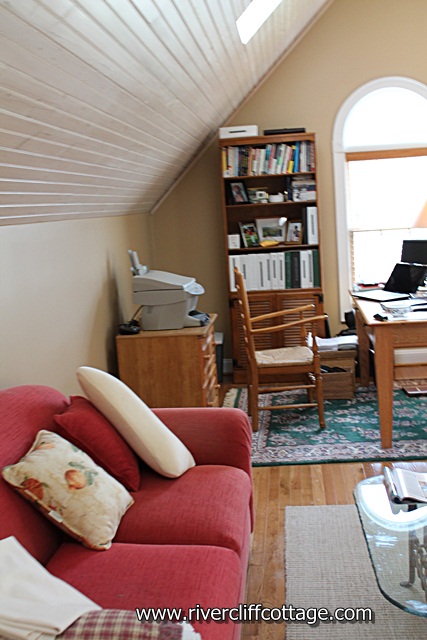 He has a computer that does not work and a printer that does not work. There are at least 150 wood working magazines and he has binders that say things like "Electronic Gate" or "Generac". He gets to keep the notebooks but the magazines need to leave. I thought the best way to get him to go along with my idea to "redo" the home office was for me to start working on it.   Admittedly, my side is a mess,too. 
Here's my side of the room…see that trashbag on the floor?  I've gotten rid of a bunch of stuff.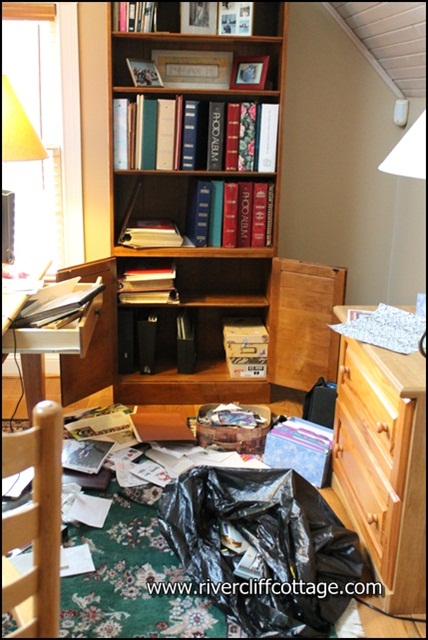 I have plans for my side and for Mike's side and for the whole room.  No shortage on ideas here.
My plans are inspired by these…you have to have a start.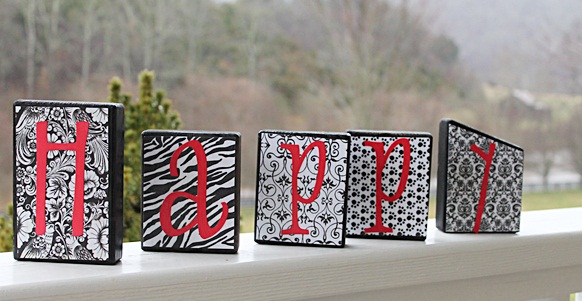 There's a few things in this room that will be slow to change. The red couch is going to be slipcovered white,  and I haven't even bought the fabric so that won't be completed for 6-8 weeks or even longer. 
Do you recall when I spoke about having a chair and ottoman slipcovered?    Here's that post.   I was going to move it to the downstairs master bedroom, but I've decided to leave it up in the office and use the same white on the couch.   That is my only big expense in redoing this room. 
Here's how the chair turned out.    Don't you love it.  I can pull these off and wash them.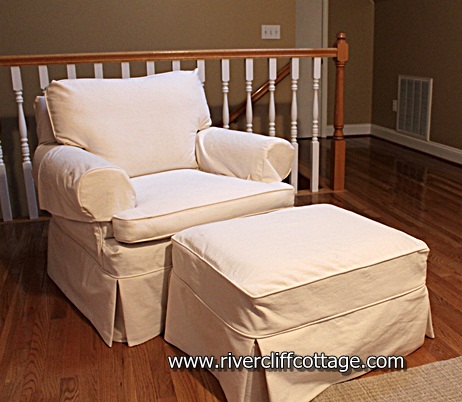 Shifting rugs around, organizing and making those bookshelves look nice, getting rid of stuff we don't need or is torn up…those things can take place over the next few weeks.
And I'm sure some chalkboard spraypaint and regular spraypaint will be involved! (174)