I am so over obsessing about the barn that I talked about in the last post (here if you missed it). I don't know where the barn is. I give in. Uncle!
To celebrate my moving past the barn issue, Mike and I went and grabbed a bite to eat. I'll take you along!
Here we go…off in the truck. This Ford Lariet has been a great truck for the dogs.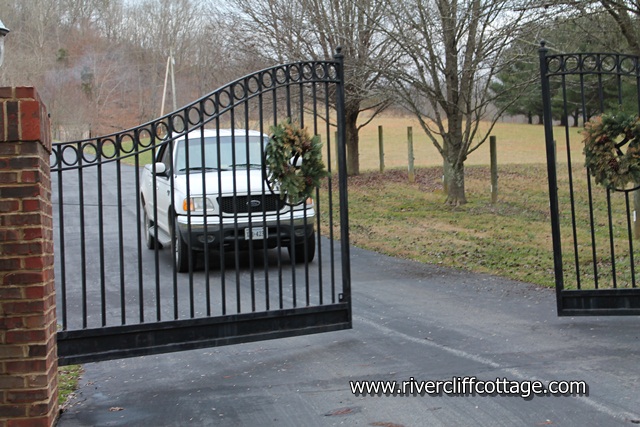 And of course, "the girls" are going with us? Woof!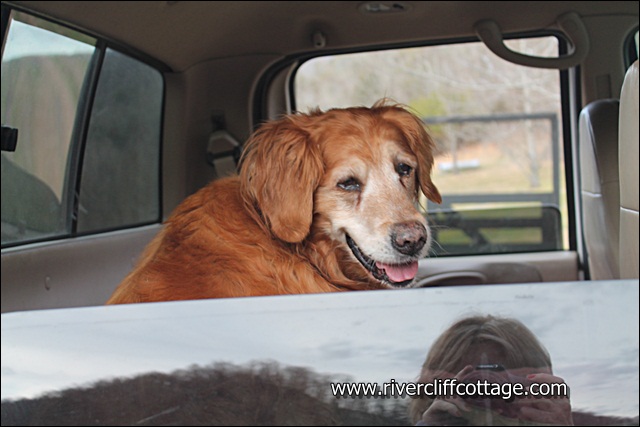 We'll check out the Barnrock Road project. I know the curve will be safer, it's just…I feel bad for the birds and squirrels…the little creatures.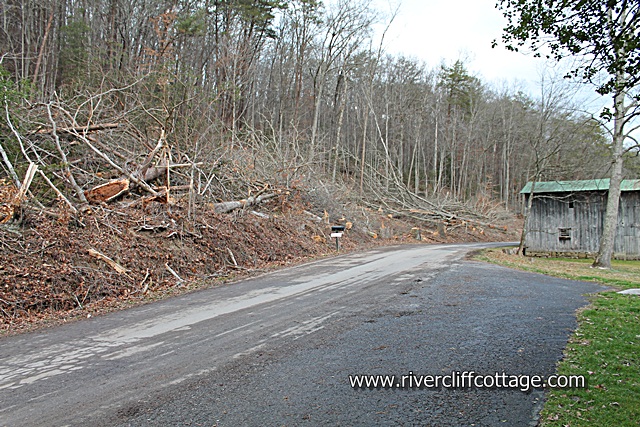 In Mendota, we live about 17-18 miles to the nearest grocery store which is Walmart. However, we're a little closer to a really great place to get a bite to eat…about 11-12 miles or so.
Please allow me to introduce you to the best place to get a BLT (bacon lettuce and tomato) sandwich in Southwest Virginia.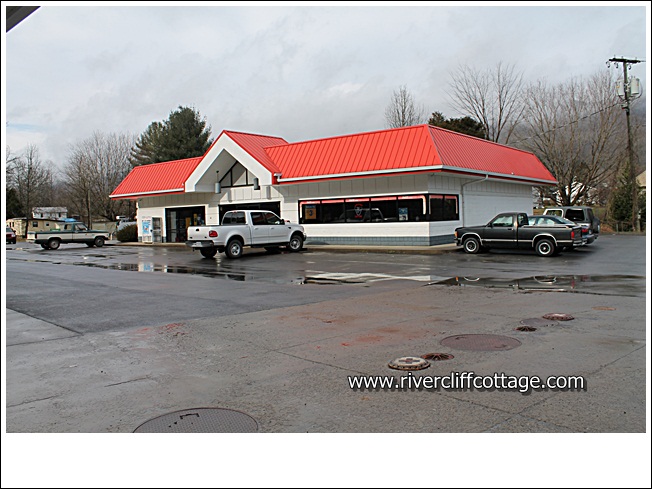 So convenient..you can fill up your tank while you fill up your tank!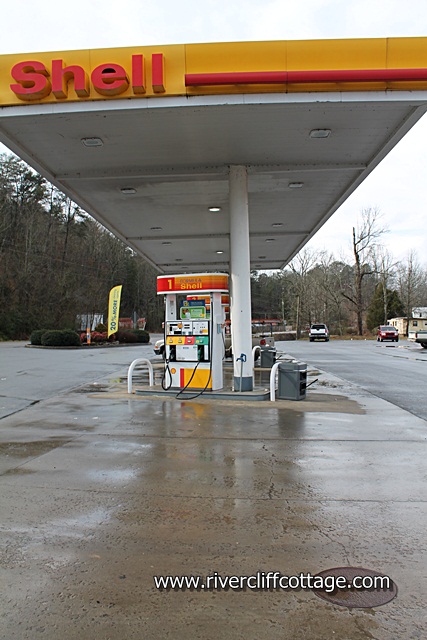 Here's the lunch menu…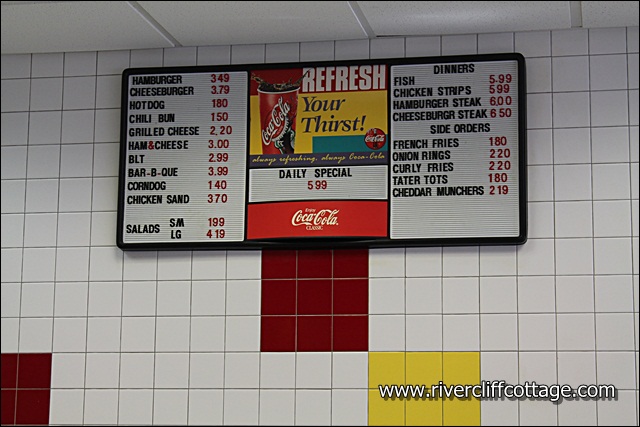 And the breakfast menu..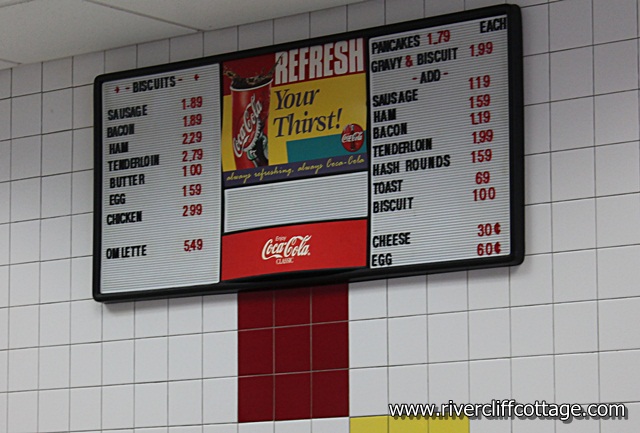 For this post to be really finished, I'd be showing a picture of a beautiful BLT. However, in my excitement, I forgot to take a picture.
I ate it too fast.
(160)