Wow…I'm acually getting used to writing "2013." Has it been easier for you? It's been easier for me! Although…a few months ago at the grocery store, I wrote something like "1996″ on a check. What was I thinking??
It's a sunny morning here in Mendota and I'm kinda cleaning house, kinda doing laundry, trying to get Mike a hair appointment, and planning to meet a friend for lunch. My burning question of the day is why won't he make his own hair appointments? I could wait and see if he ever would, but I'm afraid he'll look like someone from Duck Dynasty. I am not channeling Miss Kay.
We are very diverse in our household. We love Duck Dynasty and Downton Abbey.
Back to my post…I decided last week to surround myself with cheerful thoughts, people and stuff. My girlfriend said my "Let it Snow" pictures were depressing her, and I didn't want to do that. I've hidden them–at least until it snows–and went in a different direction.
I quickly used my grade school kindergarten art talent and created something happy to look at in the foyer. While you may be rolling in the aisles laughing, I like it. It'll be fun to see those happy colors during the next 4-6 weeks.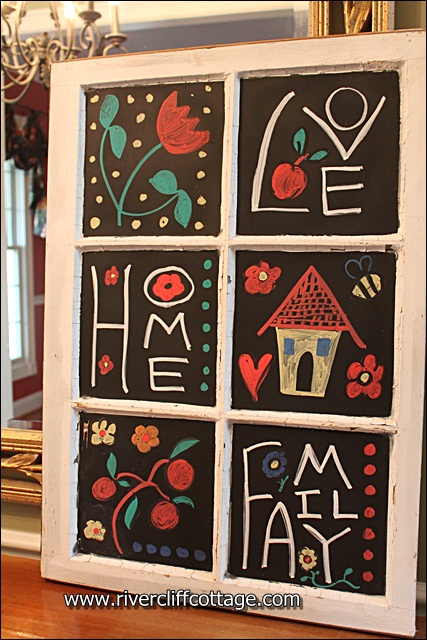 It used to look like this….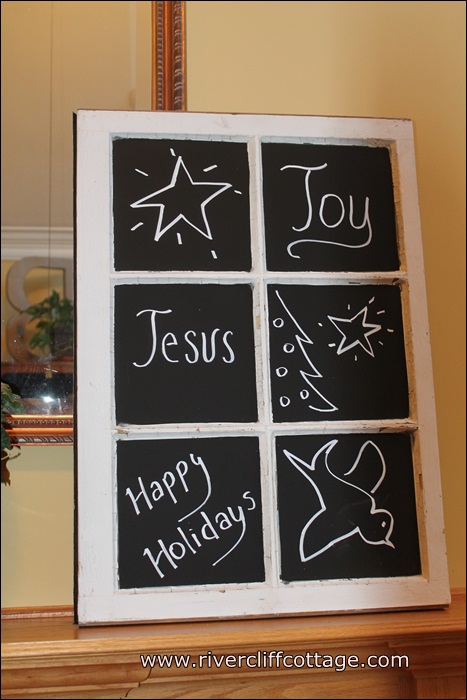 Here ya go…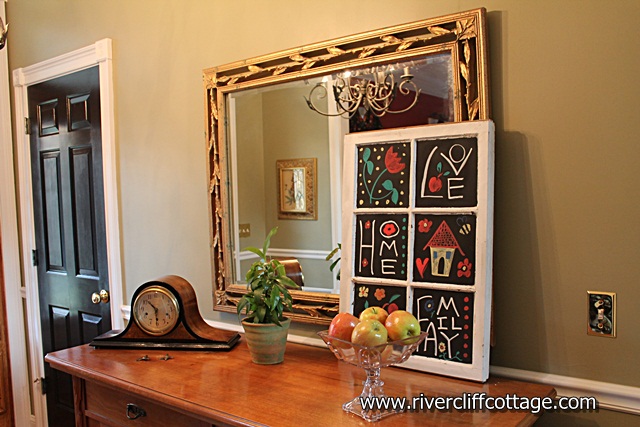 I put some apples out there with it. I like apples that are room temperature because they are sweeter, and I think apples are cheerful, too. This bowl of apples (pictured below) would look better with one more apple, but I ate it!.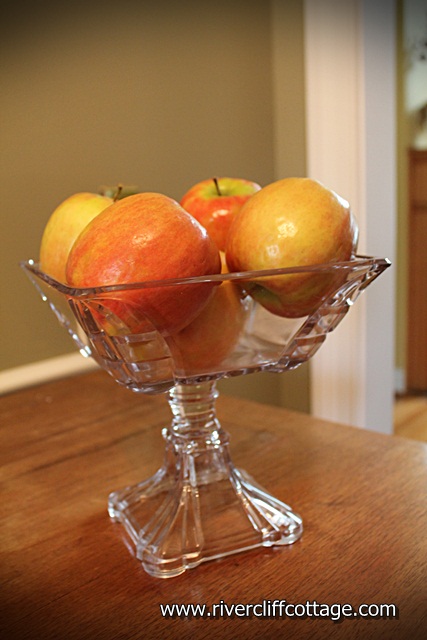 Mike's mother gave me the antique glass bowl years ago. The glass is no longer clear…it has a pinkish hue.
Still I have some sad news…my beloved Cinderella pumpkin did not get to be a pie.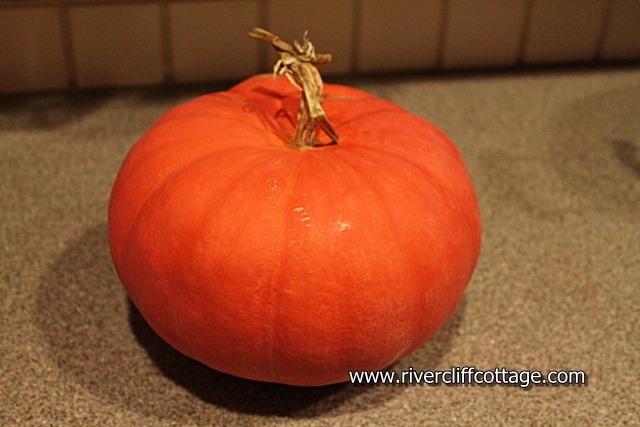 When I cut the pumpkin open, she was too dry. I think where I've had her sitting in the warm air for too long, she had got a little withered.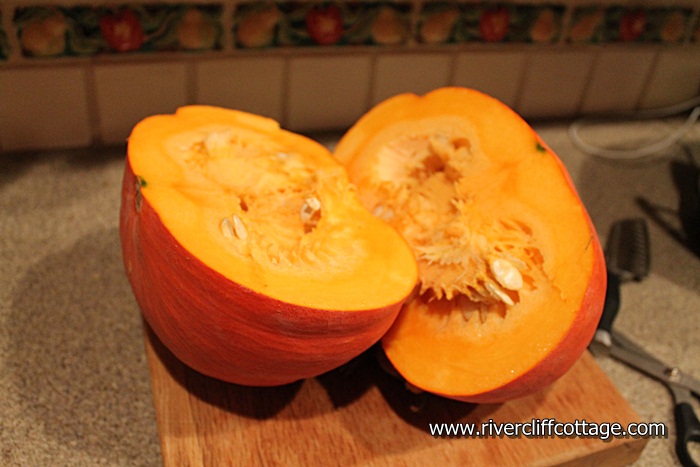 She was a good pumpkin. Remember…she just showed up on the side of the house where I'd had a fall arrangement in 2011 or even 2010. Apparently, when I let the whole arrangement sink and rot, the pumpkin reseeded….quite strange as I've tried and tried to grow these pumpkins. I like their looks, and they are supposed to make amazing pies. I'll have to take everyone's word on the pie thing.
I saved her seeds.
(125)