Hope you had a wonderful Christmas.   I love Christmas…but the day after, I am thinking about one thing–putting the decorations away! If you drove by my house this morning, you would have seen me down at the gate (in shorts of all things) taking down the greenery.  I left the wreaths up for a while longer, but the garland was turning brown and driving me crazy.   The wreaths are still holding their own.   And the pretty garland on my porch from this picture taken in early December?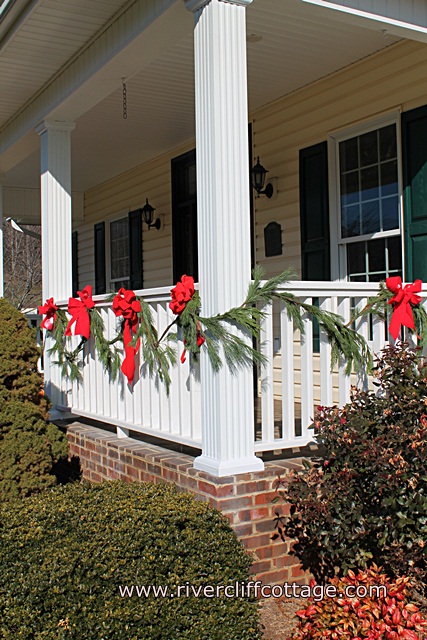 Gone! It had turned brown, too. I took care in removing my bows…I'll use them again next year. I wired them to a coathanger and they'll hang in the attic.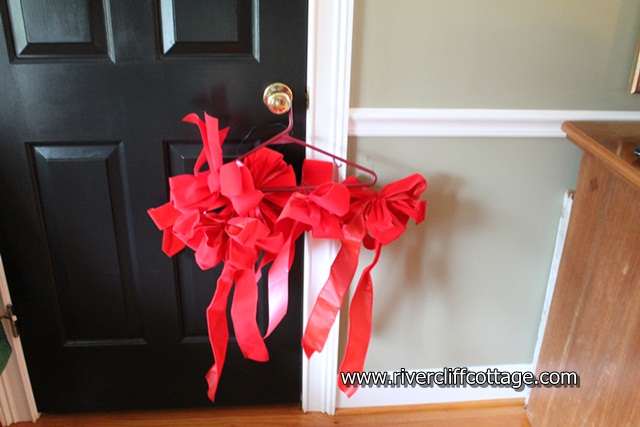 I'm not suggesting that Christmas be put away…it should remain inside of us all year long. However, for me…it's time to replace decorations with something else. Snow!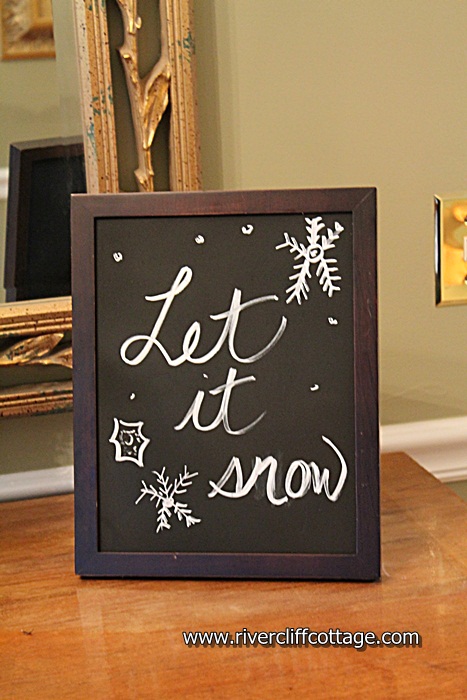 Mendota did not have a Christmas snow required to build a really pretty snowman…so I had to improvise. Do you like him?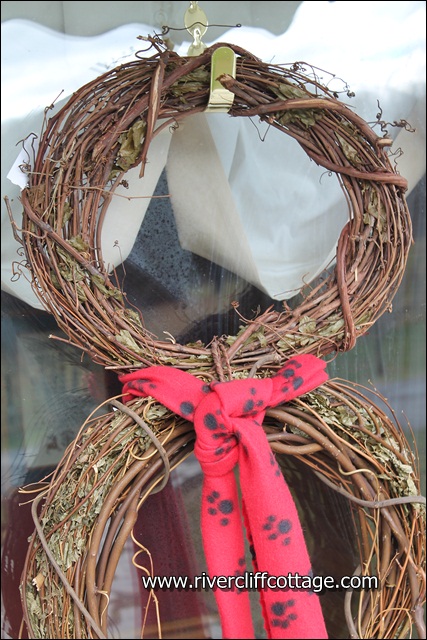 He's not too tall. He's rather plain. He could be Amish, but no…the red scarf is too sassy for that! He's just an ordinary Mendota snowman made of three grapevine wreaths and a fleece scarf I made last year with doggy paw prints.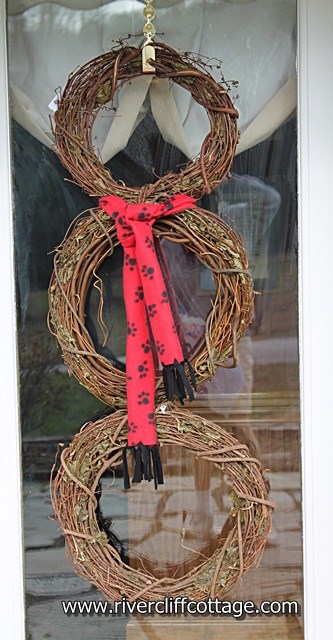 And do you think I'm organized since I'm putting the decorations away early? If you do, you might want to join us at our dining room table for dinner. Nice, isn't it?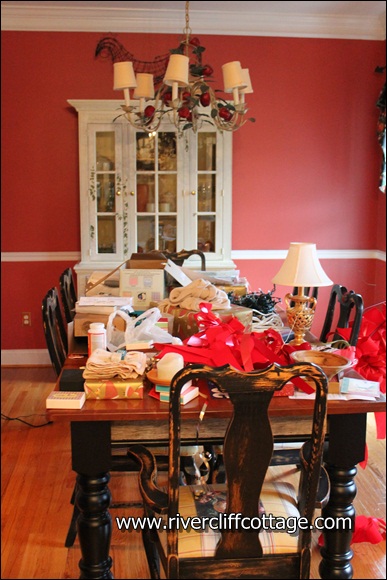 Somewhere in that messy picture above, there are Christmas cards I addressed but did not mail. I meant to mail them but Patsy was out of Christmas stamps. I could not mail these cards without Christmas stamps, and I would never, ever buy a stamp at any other place than the Mendota Post Office.
Nope…I'm not organizing or cleaning. I'm reading. I went by the Mendota Library last week with just this day in mind. I'm reading "The Giving Quilt" by Jennifer Chiaverini, and it has not let me down. I highly recommend this author. She writes about strong, imperfect women and their lasting friendships. She writes the Elm Creek Quilt series. They are set in Waterford, Pennsylvania, and there is a "red thread" which ties the books together. After reading all of her books, I feel that I know the characters very well. They are like friends!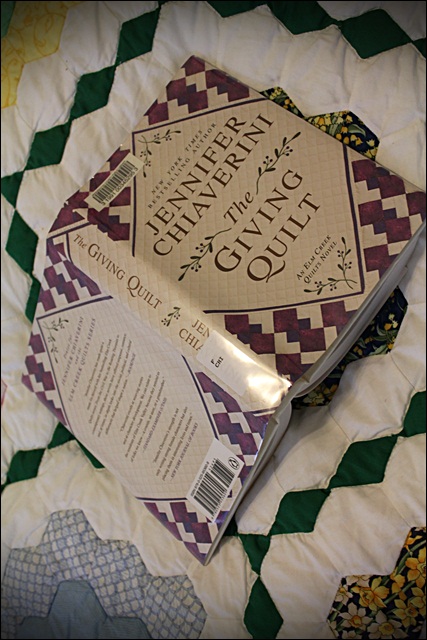 Are you reading anything good?
(186)