Why did I even mention recipes on this blog?  I am a very lame cook.   Left to me, I'd eat at Wendy's all the time.  I love their chili.
However, I must soldier on.    Last week I showed you a picture of this…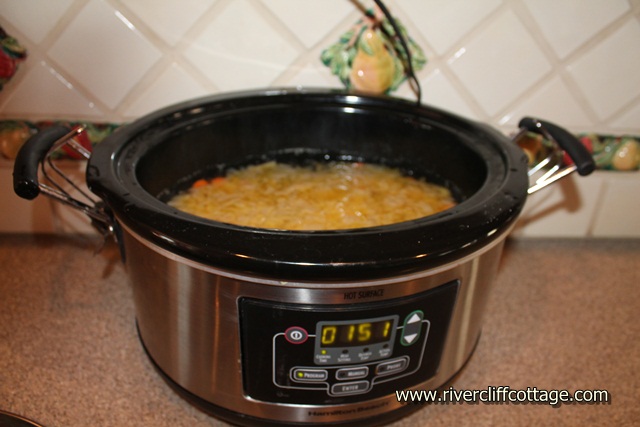 Here's the recipe.   If I can make it, anyone can!
Six potatoes, peeled and cubed
Two onions, chopped
One rib celery, sliced
Two carrots, sliced
One teaspoon dried parsley
Five cups chicken stock (I normally Swanson's chicken broth)
One teaspoon salt
One fourth teaspoon black pepper (or to taste)
One third cup butter
One 13-oz can evaporated milk
Chopped chives
Two cups cheddar cheese (use for heavy garnish once the soup is made)
Combine all ingredients except milk and chives in crockpot.  Cover and cook on low 10-12 hours or high 4 hours.  Add milk and chives.
Add a couple of tablespoons of cheddar cheese to each bowl served.
I've made this several times and always like it.  However, last Tuesday, I was in a hurry and I did not peel the potatoes, as the recipe instructs.   This didn't work as well as when I follow the directions.  The other thing I did which I wish I had not done was replace the chicken stock with water and four chicken boullions.  It wasn't as good. 
I'm not a good improviser.
Does anyone have any recipes for meals that can be frozen ahead of time?  Especially soups?
(457)