Did you go shopping on Black Friday?  I didn't have anyone who wanted to go with me, so I stayed home.  Sigh.  I missed going.  I would have been at Lowe's at 5 am buying the 20 ft. of Christmas garland for $5.
I did go by Lowe's later in the day, but it was too late.   No garland.   I was so bummed out that I missed the bargain and then I decided to go to Home Depot which is near Lowe's.  Bingo.  They had the garland.    If this keeps up, Lowe's will no longer be my true love.
Here it is…I bought five rolls.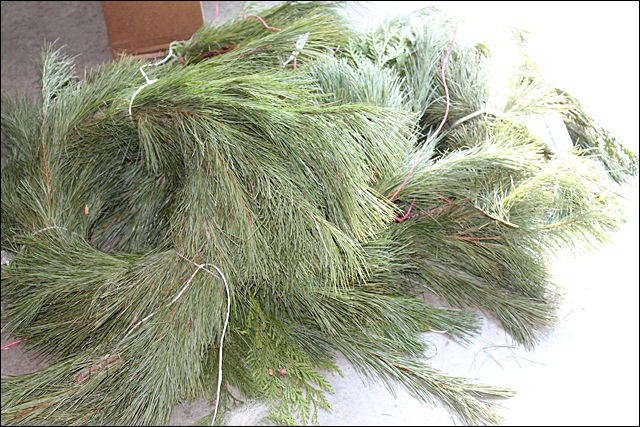 Having this garland on hand while I had foddershocks up caused me angst!!   It's like I have a bi-polar thing going on.    Look at these sad foddershocks…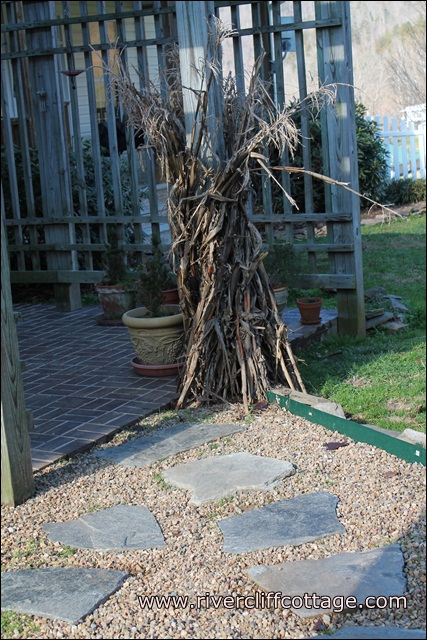 After I took this picture, I took the foddershocks to the meadow behind the house and spread them around. Corn pulls a lot of nitrogen from the soil, so it only makes sense that foddershocks, which are basically old corn stalks, will return the nitrogen.
Then…I had to figure out what to do with my pumpkins.
I have one pumpkin that I'll use for pumpkin pie, but it is one that grew all by itself without my help. It's my Cinderella pumpkin…also called Rouge Vif d'Etampes. I can't say that.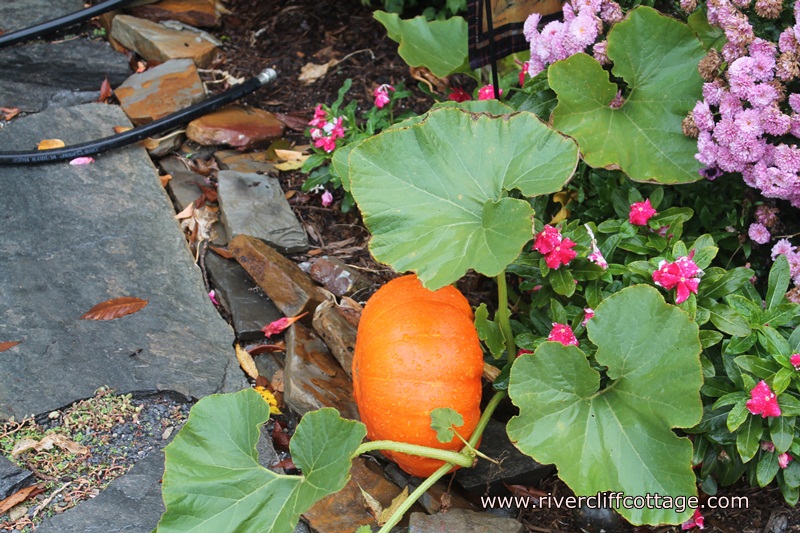 The other pumpkins  I used this fall are just plain ol' pumpkins from Hillsville, Virginia. I got these from the farmer who gets the small amount of hay we have. He pays me six pumpkins a year.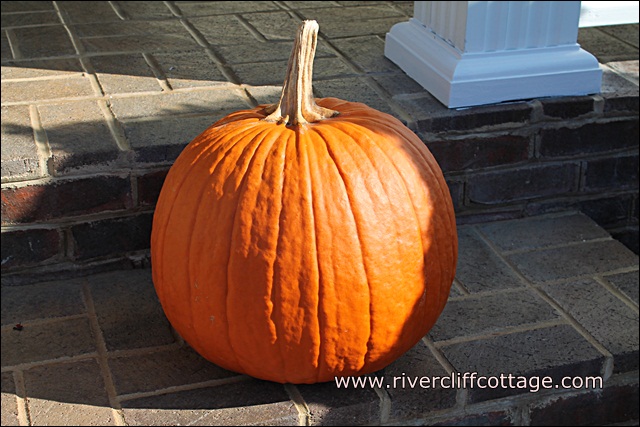 So I didn't want to eat these pumpkins. I had something else in mind. I knew that they would be appreciated by someone else.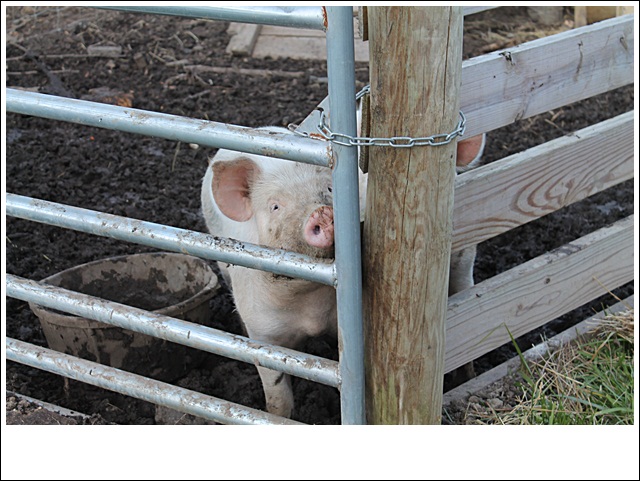 Piggies love pumpkins.  I threw the pumpkin in and I was afraid they'd have trouble "breaking through" the pumpkin's skin.  No worries .  They got right to it.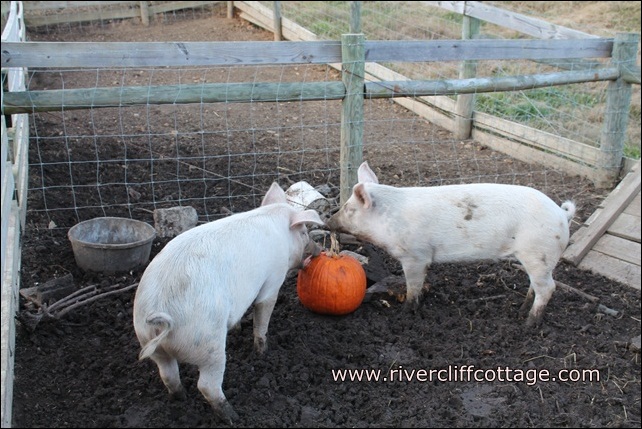 And getting rid of the pumpkins and the foddershocks allowed me to put my garland on the front porch.   I smelled like pine after I was through.   A good smell!  I felt good about transitioning to fall.  Nothing was wasted.  The foddershocks and the pumpkins are exactly where they should be tonight.   There was no garbage or waste.
And I'm loving the front porch!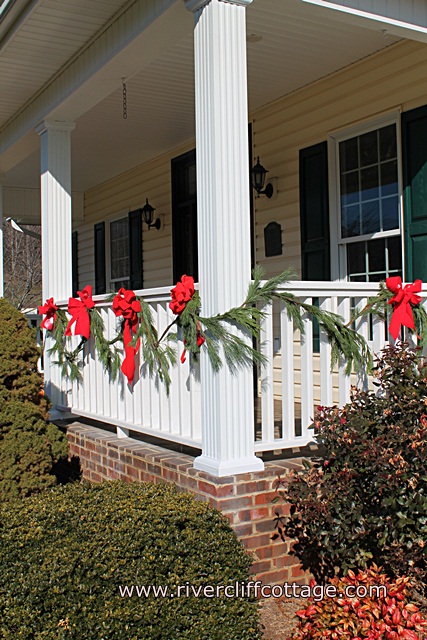 <
(501)