I took some pictures of my new/old end table that I painted with the Annie Sloan Chalk Paint in "Duck Egg". It's a blue/green and looks very good in our master bedroom.
I hummed this song while working on the table…"Songs sung blue…everybody knows one…"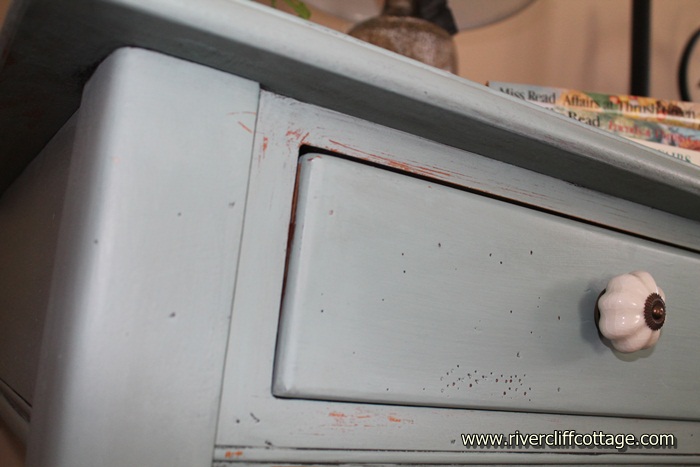 I think the next line is…"Songs sung blue…every garden grows one…"
The table is distressed and "chippy" looking which I like. I am no furniture finisher, but I am happy with the outcome of the table. I love it that I never had to prime or sand anything. Just slapped that paint on!
I know I have droned on about my old/new end table for days. Ahhh…it's done (at least for a while…I may stencil the top but that's for another day)! I'm not keeping the lamp that is shown in this picture. It came from Target, and I like it but I think I can find one I like better. In fact, I'm leaving in just a few minutes to return it and continue my lamp search.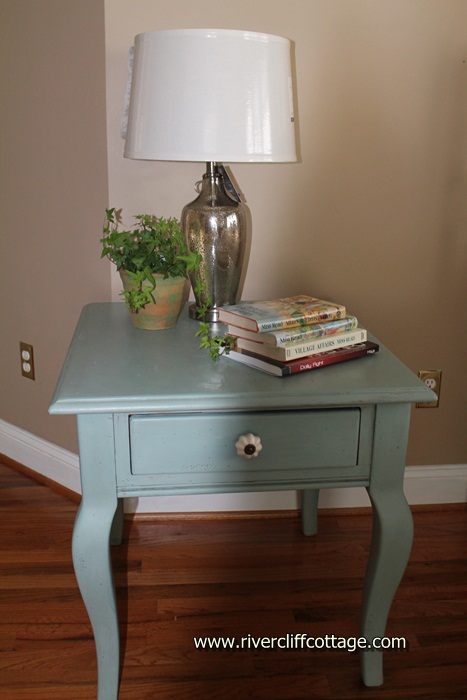 Do you remember? "Old Yeller!" Ugh…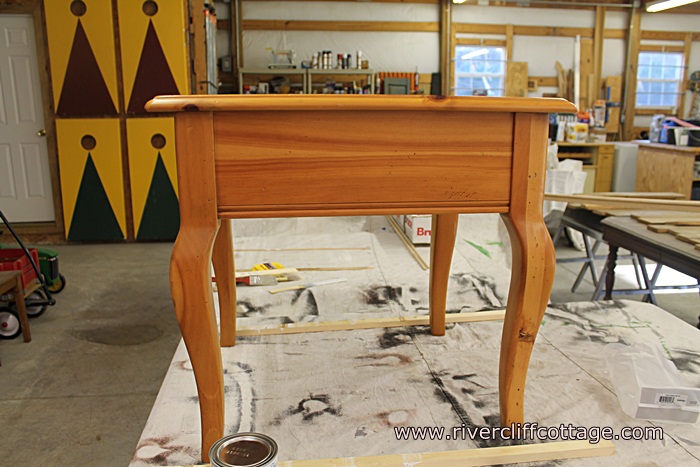 Back to present day…I like books on my end table. Have you ever heard of Miss Read? My sister, Pat, and I collect them. Very good "falling asleep" reading!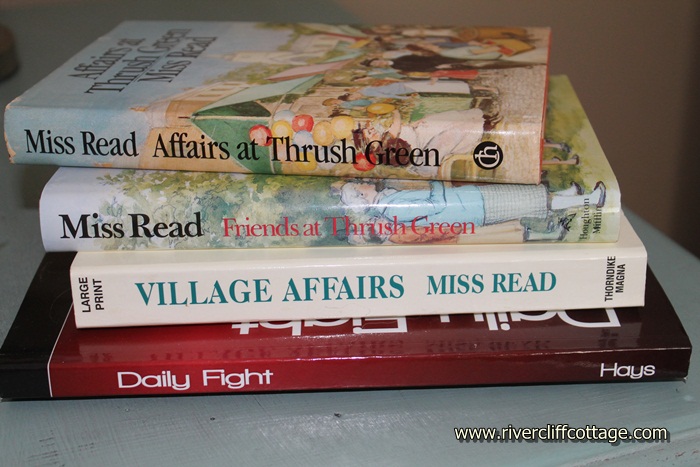 On another subject, the 2013 Mendota Cemetery Quilt took its first baby steps this morning as Chris Schazenbach, Linda Stock, Margie Dean and I went and purchased the fabric. I can't wait to share the name with you!
Until then…XXOO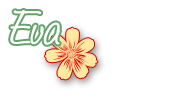 (2036)