I have not been productive this weekend. At.all. In fact, so the weekend was not a total loss of productivity, I decided to clean the teeniest, tiniest room in my house, the "powder room" (basically commode and sink) and I could not even find the Windex. It was lost! Laid aside due to lack of use.
I did make one fun thing. I could not sleep last night, and at 2:00 am, I decided to work on a little project to pass the time. I'm not sure if I showed you my latest Salvation Army find for $3. It is a little silver-plated serving dish.   Kingsport's Salvation Army on Stone Drive rocks!!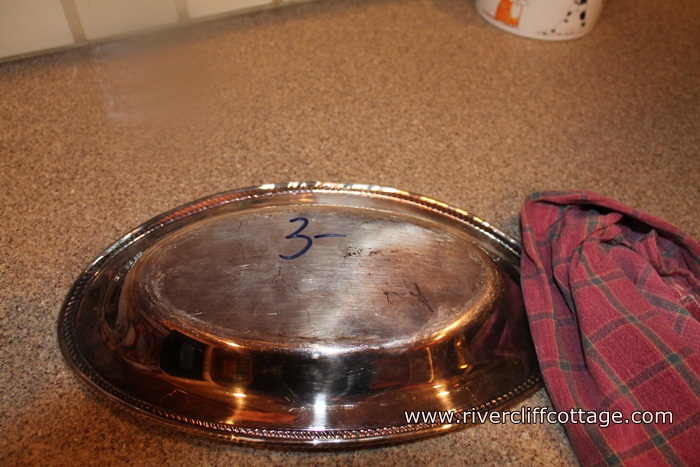 It was a little dull, and I bet that is why it was at the Salvation Army. I tried to brighten it.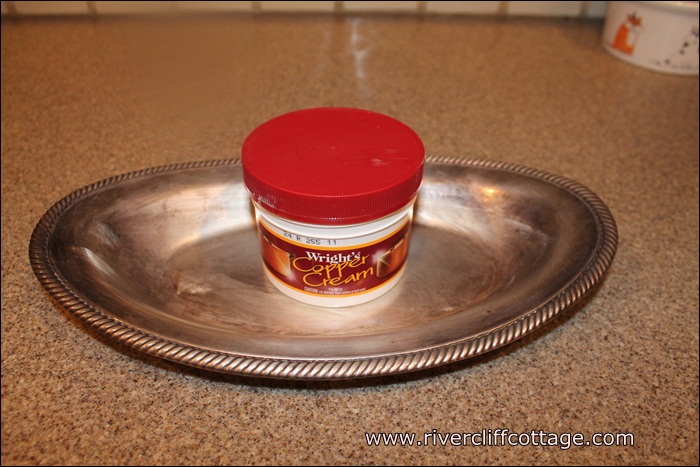 While this copper cream works well on copper, it worked only marginally on this.   However, no fault found–it does say copper cream after all!
Once cleaned…what to do with it?    I decided to try and paint the center and use it for an inspirational quote.  A very short inspirational quote, but still….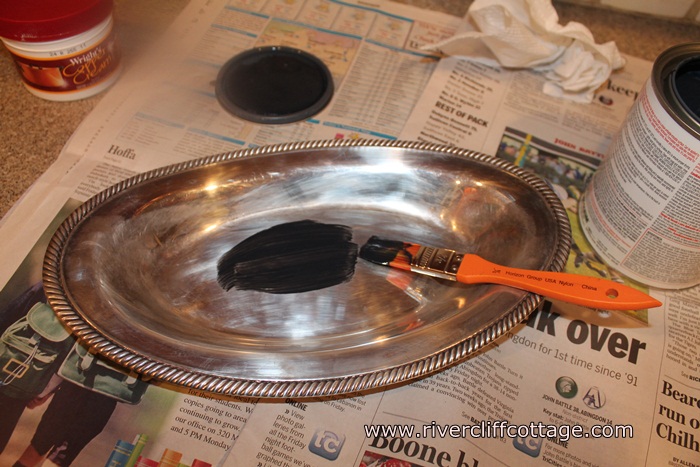 I had no idea if this would turn out.  It either was going to work or not going to work!!
It's drying in this picture.  It took two coats.  This was the type of chalkpaint that you brush on which is about $9.50 at Lowe's (my True Love).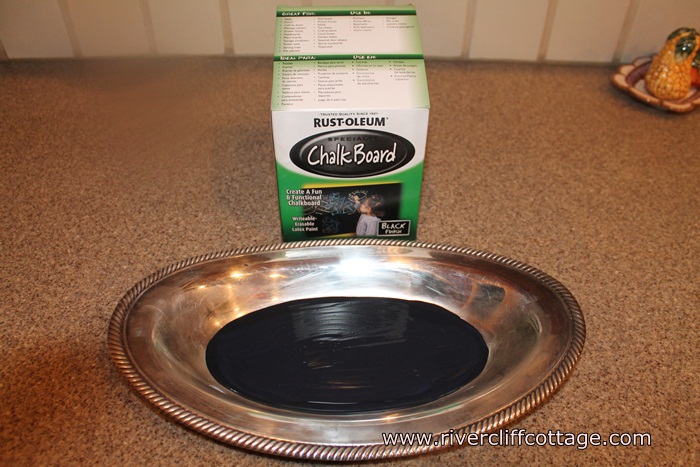 Keep in mind…all this is going on somewhere between 2:00 am and 3:00 am. I was trying to take my mind off the fact that I was so hot!!! (Women of a certain age will understand this.)   Watching the paint dry made me sleepy.
Here ya go!   I'm working on my calligraphy and I'll probably redo this or fix it a bit.  If you are thinking of learning calligraphy, don't contact the Washington County Public Library to get any books…I went online last night and reserved them all.  They are headed from the Main Branch on a roadtrip to the Mendota Branch.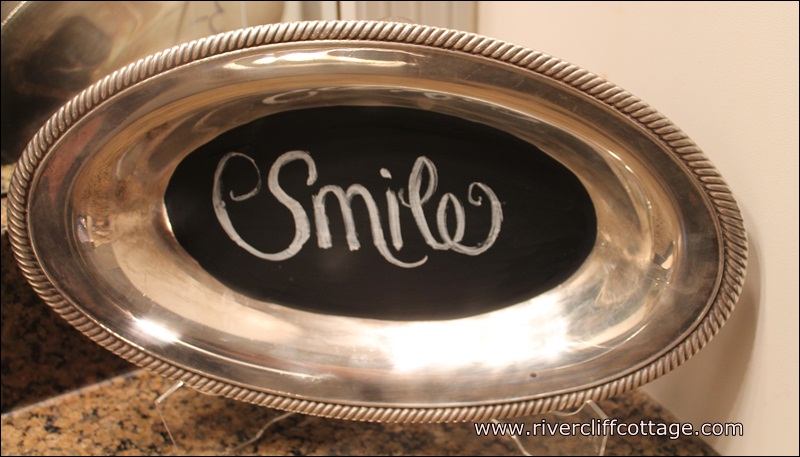 (871)