It's going to be hard to do this post.  Mike swapped Dish Network for Direct-TVand they gave us a movie package for a few months.   Dirty Dancing is on and Baby is grabbing Patrick Swayze's cheeks…not the ones attached to his neck.  It's hard to concentrate!
We got up this morning all energetic.  I scrubbed the shower and showered myself, did my hair and then, we went to town! My lovely friend, Sheri, gave me a gift card yesterday as a going away present…how sweet!   It was from Lowe's as she knows that is my  True Love, and keeping it in my pocket for 24 hours was very difficult.   It's always been this way….when I first went to work, I was paid weekly, and on each Friday for the first few years,  I deposited my paycheck, went shopping and bought a new outfit. This was done on my lunch hour and then …I wore the outfit back to work!!
Back to my story…off we went to Lowe's. We are always so happy as we go to Lowe's. Mike and I have Lowe's in common because it's really the one he truly loves, too. He had a "nailer" for the hardwood floor in the guesthouse in mind, and I had fall mums gleaming in my eyes.
So..between slobbering around Lowe's, going to PetSmart, a $230 trip to Walmart followed by a drive-thru at Pal's, we wasted half the day. We arrived back home so tired that we took a nap.   Later, Mike went out to mow and I pretended to be cleaning.  I didn't clean, however. I'm far too engaged in social media to want to clean.
Do you recall yesterday's fiasco with the "B" or how about the valance fiasco on Saturday? I'm linking them so you can enjoy my humiliation in case you missed reading about them earlier in the week. I have a new fiasco today. Honestly…what is it this week? Is anyone else having these issues?
Mike washed the house down yesterday. It's something we have to do regularly here on the river else our house siding gets all creepy and moldy looking. He also washed our backporch and the windows are now a mess. I started cleaning them last night but it grew dark and I did a terrible job. I decided that in spite of the fact that I have over 12 different window cleaners…see the post that mentions that here…I would make my own. You know the deal…homemade is always better. Here's what happened…the recipe called for alcohol, white vinegar, warm water, and cornstarch. I mixed up the required amounts and put them in my squirt bottle. Something seemed wrong. It was terrible. Only then did I realize that the recipe called for cornstarch and I was using corn syrup. What was I thinking???
So….I tabled cleaning windows with my botched brew, and I started thinking about something I could handle..making a tomato sandwich. But I didn't have any tomatoes!  I called the Kisers at Rivermyst Farm which is very close and asked them to set a bag of tomatoes out by their barn and I'd come get them.
I'm taking you along for my visit to get the tomatoes…
Here we go…we're at the end of Swinging Bridge Road…and the cows are preoccupied with grazing…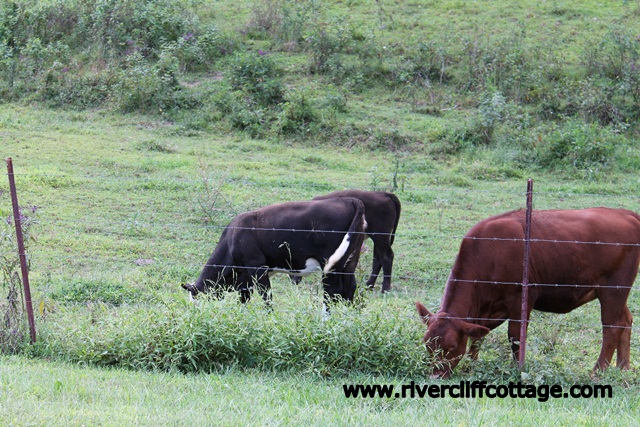 Looking toward the right is Gorden Barker Junior's farm…that corn will be coming down soon!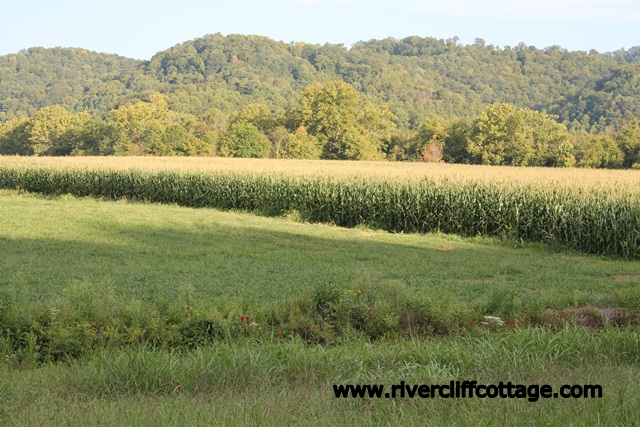 I arrive at the Kiser's farm…I love the CSA boxes they use for produce.   Stylin' veggie boxes!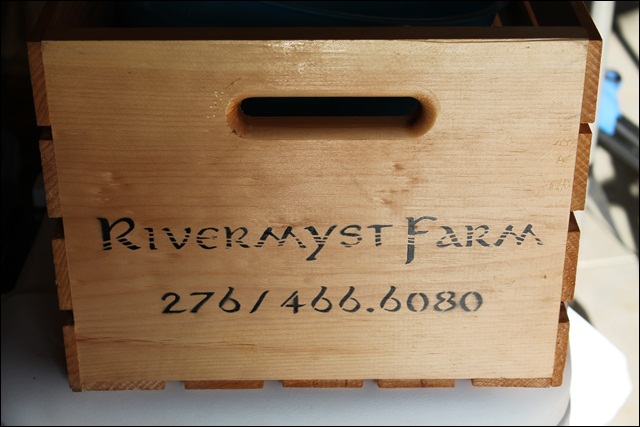 Here's some pretty peppers….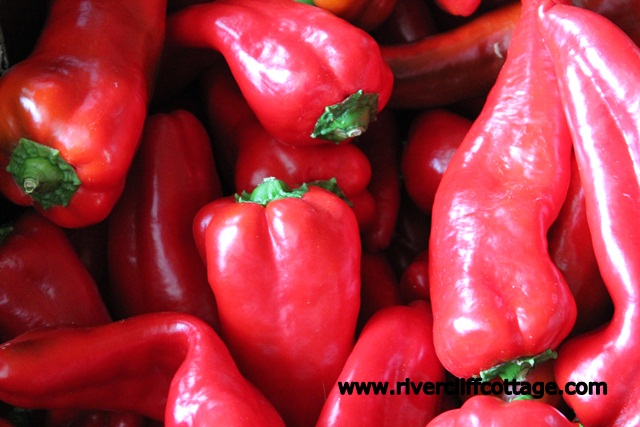 Ahhh…here's some roma tomatoes. Yum…all of the produce grown here is certified organic.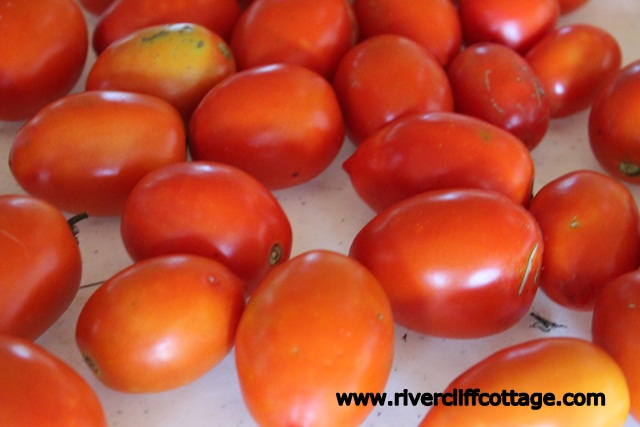 Here's some okra…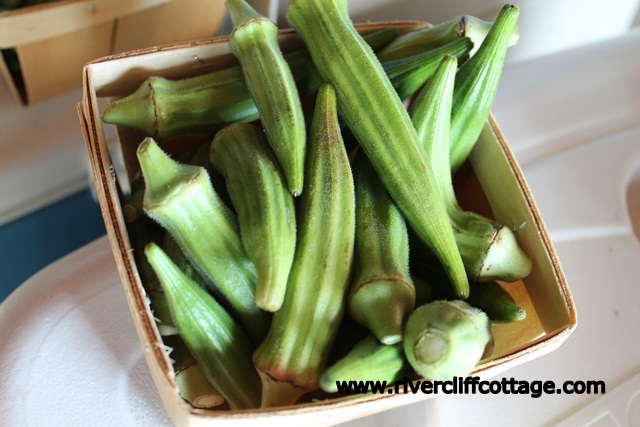 Here's some squash…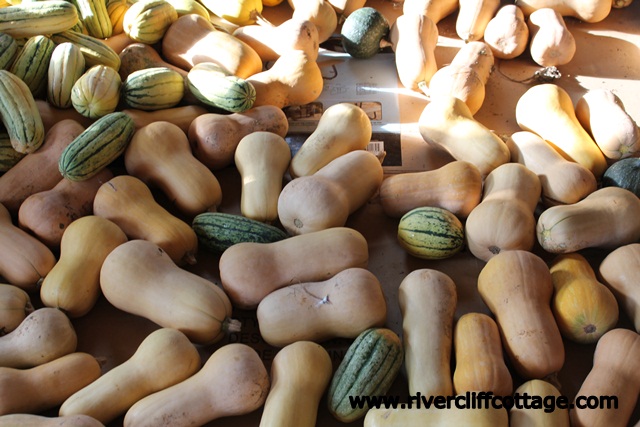 The Kisers were there in the barn but they are totally camera shy. This is one hard working family. Mike and I owe them dinner but they are currently too busy to go anywhere.   About 14 days, and the worst will be over.  You can meet the Kisers at the Bristol Farmer's Market and/or the Abingdon Farmer's Market.
Have a great weekend.
(1657)