I am in love.  With chalk paint.   It's less than $5 per can at Lowe's.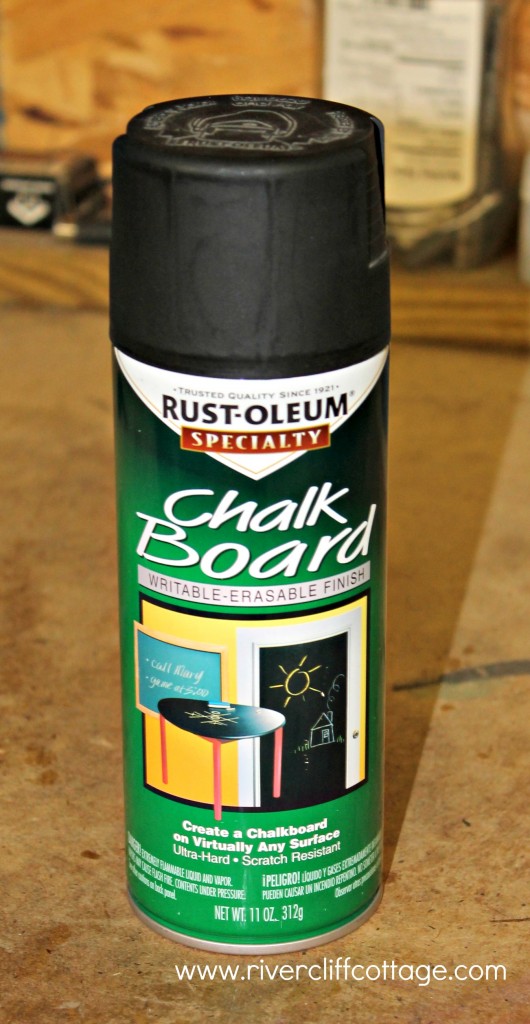 I went on a chalkboard tear today.     Do you recall this picture (below) which was in my dining room before we painted?  Oh look…who on earth allowed that cat to get on the kitchen countertop???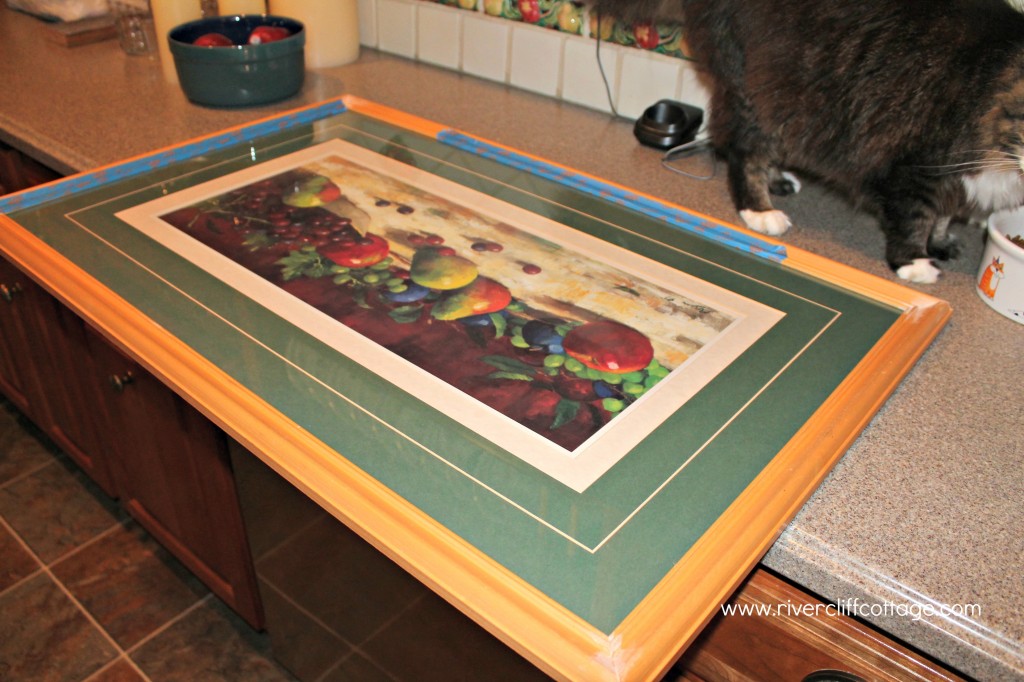 This was a nice picture but I needed a chalkboard for my kitchen.     I thought about selling the picture at a future yardsale, but that was before I discovered Chalk Board Paint.   Glass can be sprayed just like anything else, and this picture was just the right size for my new chalkboard.    
After taping the picture frame so it won't turn to chalkboard too, we went down to Mike's shop for spraying.   Mike got curious and just had to take over the spraying.  Here he is spraying two pictures that are destined to be future chalkboards.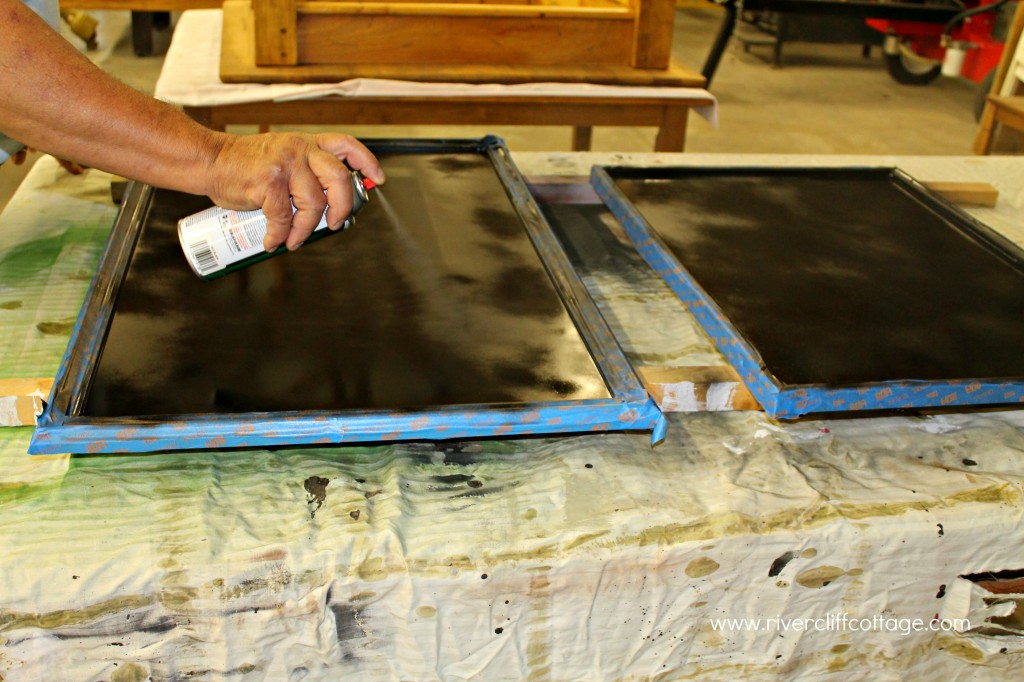 I put two coats on each chalkboard.     Here's one of the finished chalkboards….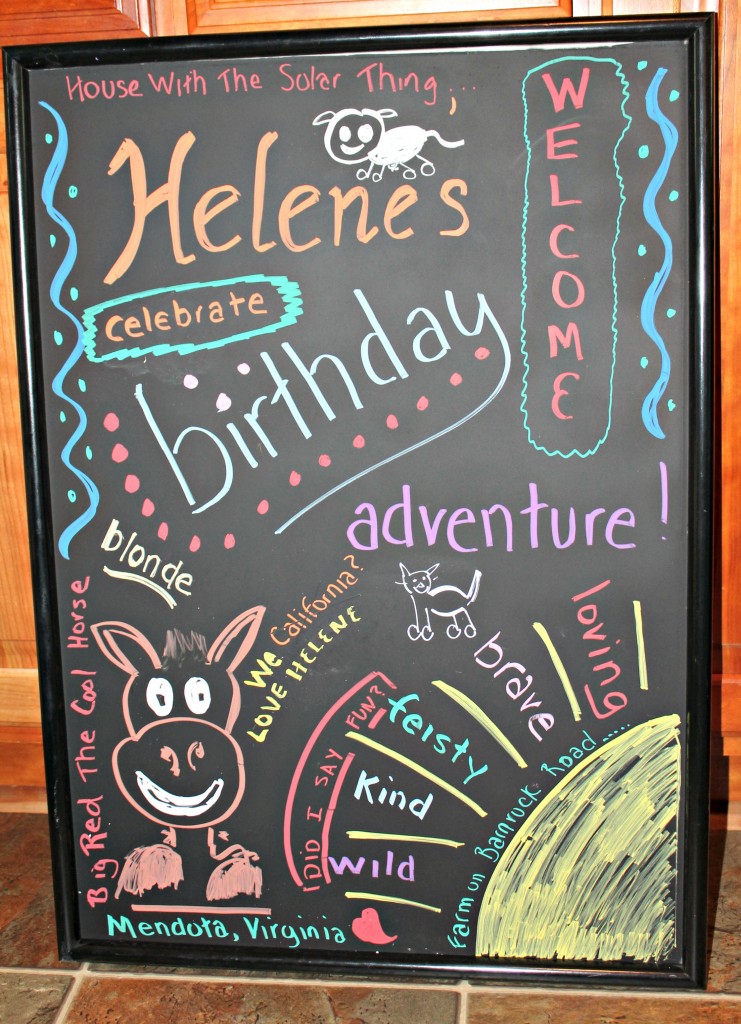 We're having a birthday celebration for our neighbor Helene.  We'll prop this birthday chalkboard birthday card outside where everyone can see it.  It's her first birthday in Mendota!
I made these little chalkboards (out of 4 x 6 and 5 x 7 picture frames) to let everyone attending the birthday celebration know that drinks are in one area and desserts in another area.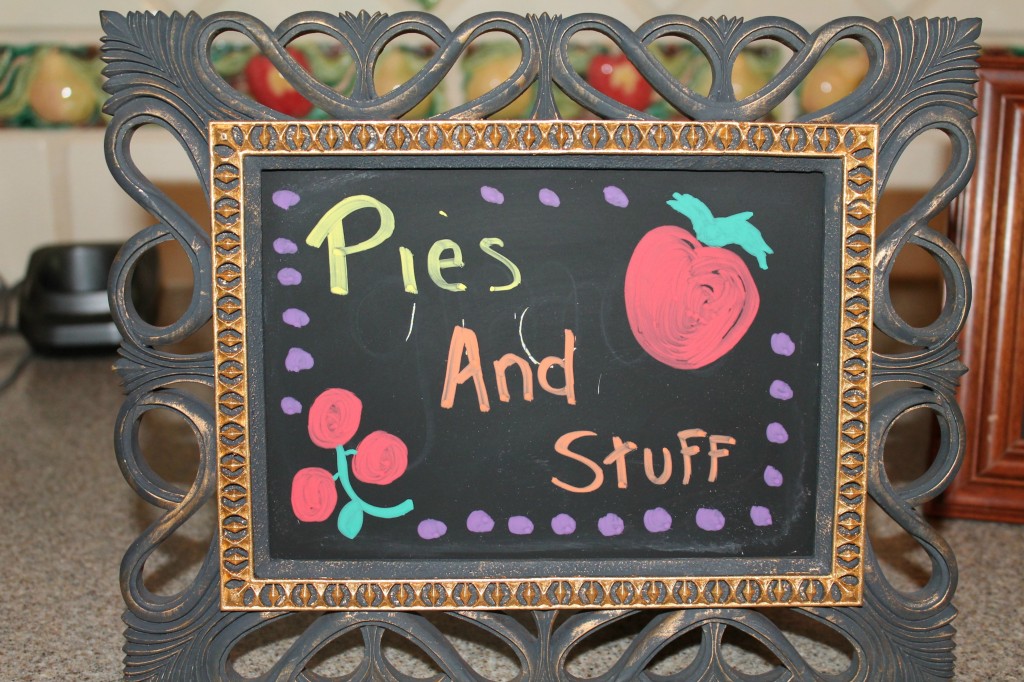 The neatest thing is that they wipe clean. 
Here's another chalkboard project…
This one is a little different.  The glass was chipped on a small 4 x 6 picture frame.  I needed some accessories for the foyer, and I wanted to use what I had vs. buying something.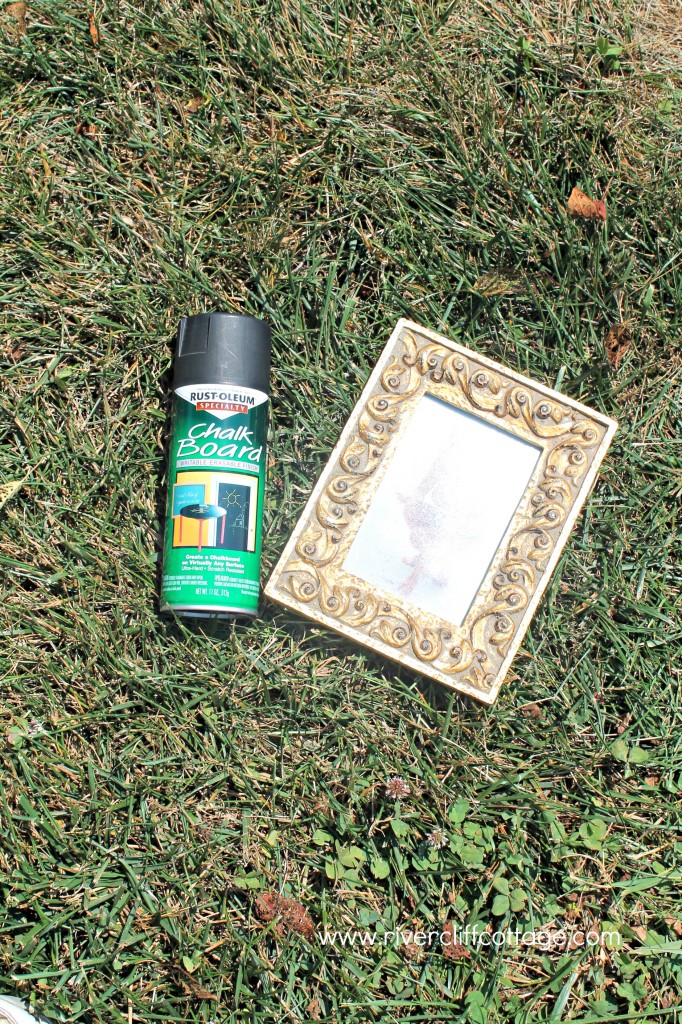 So…I decided it was a candidate for a chalkboard with an initial on it.   My high tech work center was the yard and an old newspaper.   Could not be easier.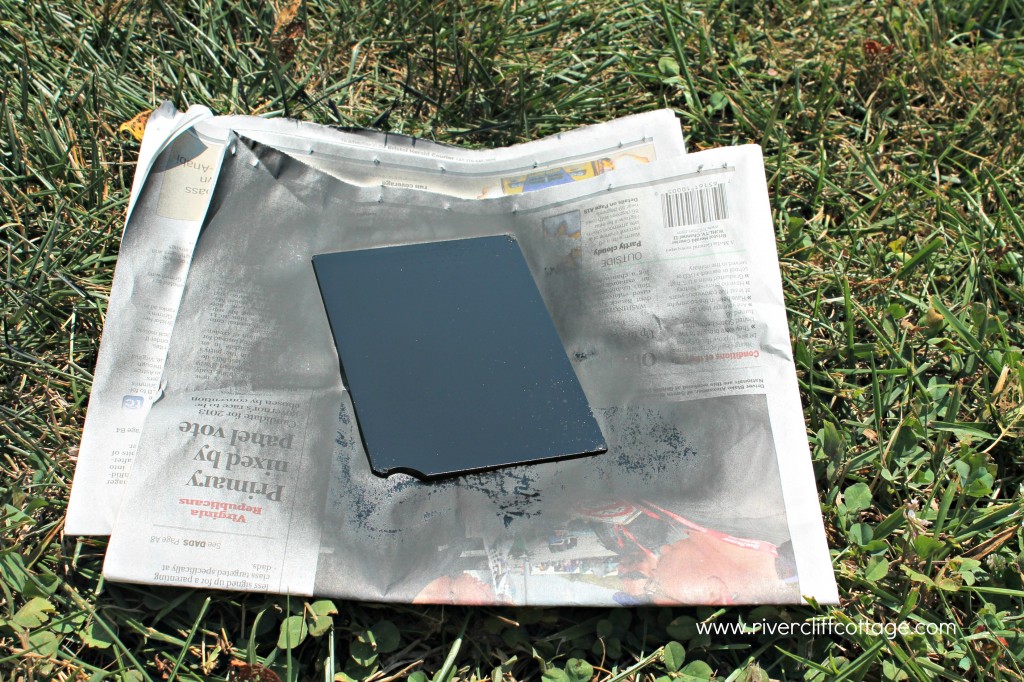 You can really see the broken corner in this picture.  I wasn't sure it was going to work. 
But it did!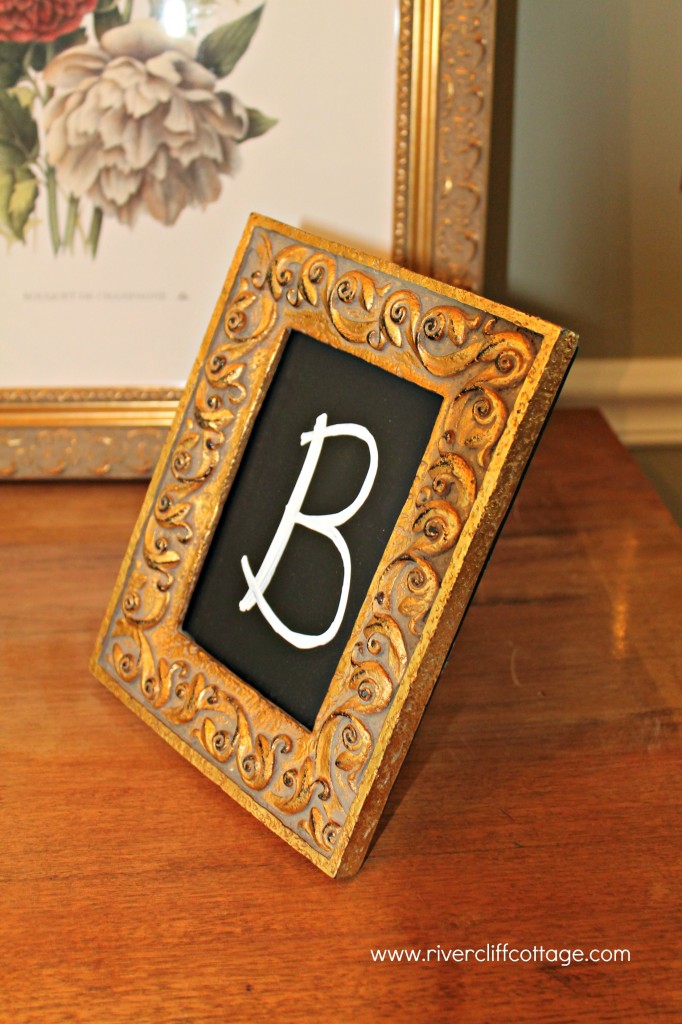 Hope you have enjoyed my chalkboard projects.  Fun, cheap and easy.  
I'll be returning with a new post on Monday.  What are your plans for the weekend?   I think we are getting a break on the much-needed rain we've recently enjoyed, so tomorrow will be a day to work in the yard.   I also want to push forward to getting the pantry back together. 
l
(2855)