It is a rainy day (thank goodness) — a good day to get this dining room in my rear view mirror.
I've made some burlap window treatments for this room.   What do you think?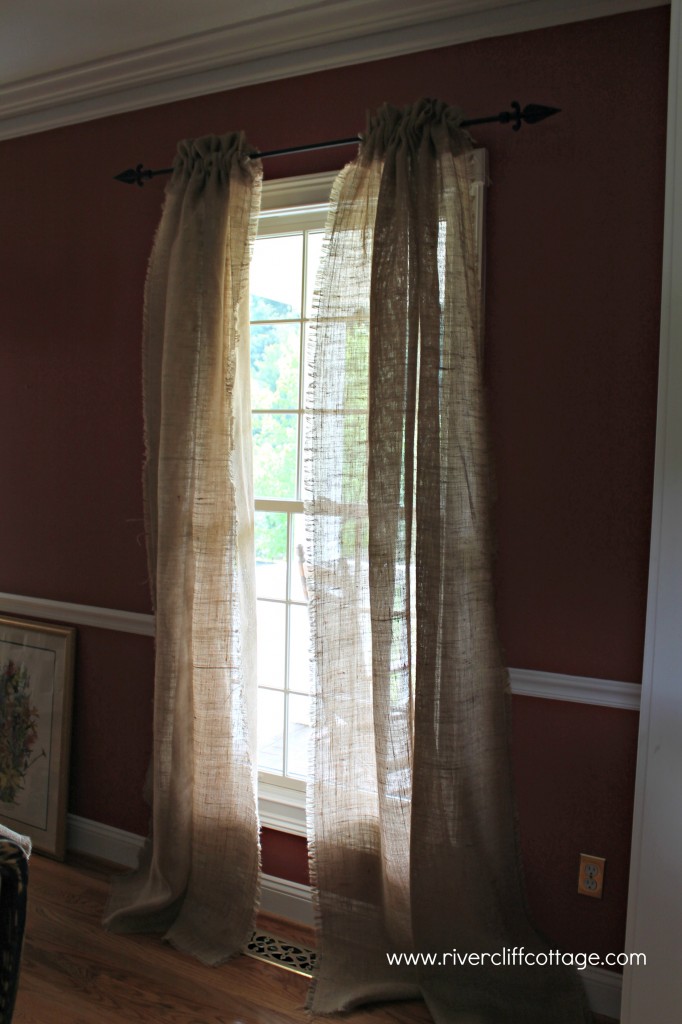 I want to be honest. While I like the filtered light and the overall look, I'm not loving it in my dining room.   They close the room up.  I feel like I'm in a little terracotta cave.  I'm not a hobbit!
I'm not knocking burlap drapes…they are all over the blogisphere.  However, most room updates are using more neutrals whereas I've stayed with the jewel tones.   If my dining room had been pale blue or a soft white, the burlap drapes would not have made it feel so closed. 
Here's what I did have up in this room.  I put one up for comparison.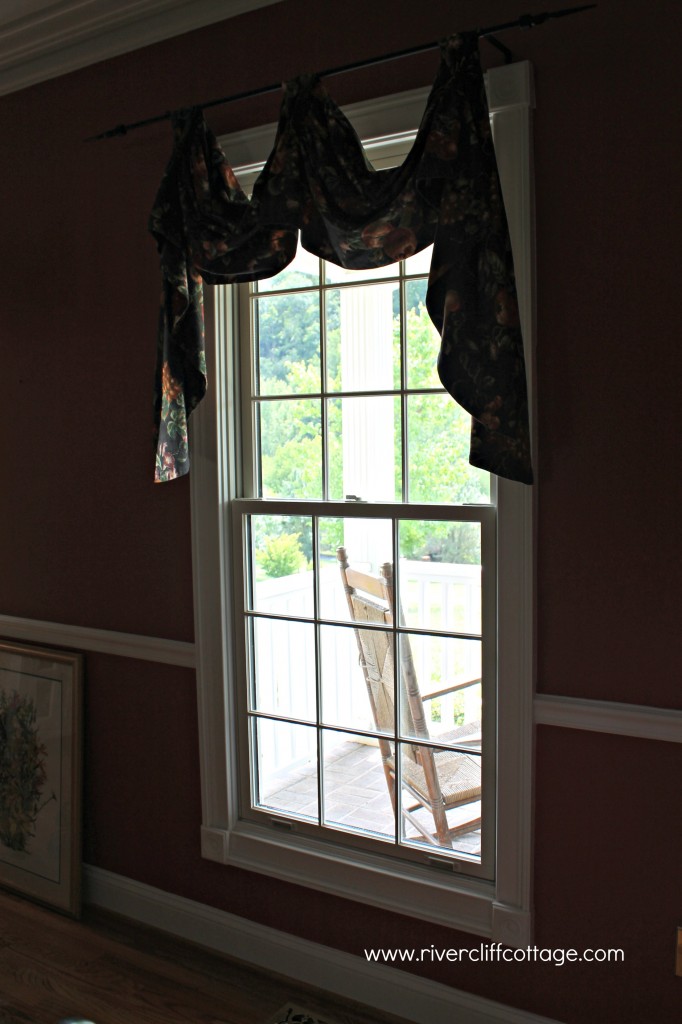 Swags are not the "in" thing right now, but I like the amount of light they let in.  I'm starting to think I want them back up.   I also like the black (gotta have a little black in every room).   I think I'm going to fold the burlap panels up and maybe use them at Christmas when I'm feeling more snuggly.
Update about three hours later: I did exactly that. I put the burlap panels in a bag and stuck it in the closet. I'll find another use for them.
Here's the dining room, finished except for hanging the picture…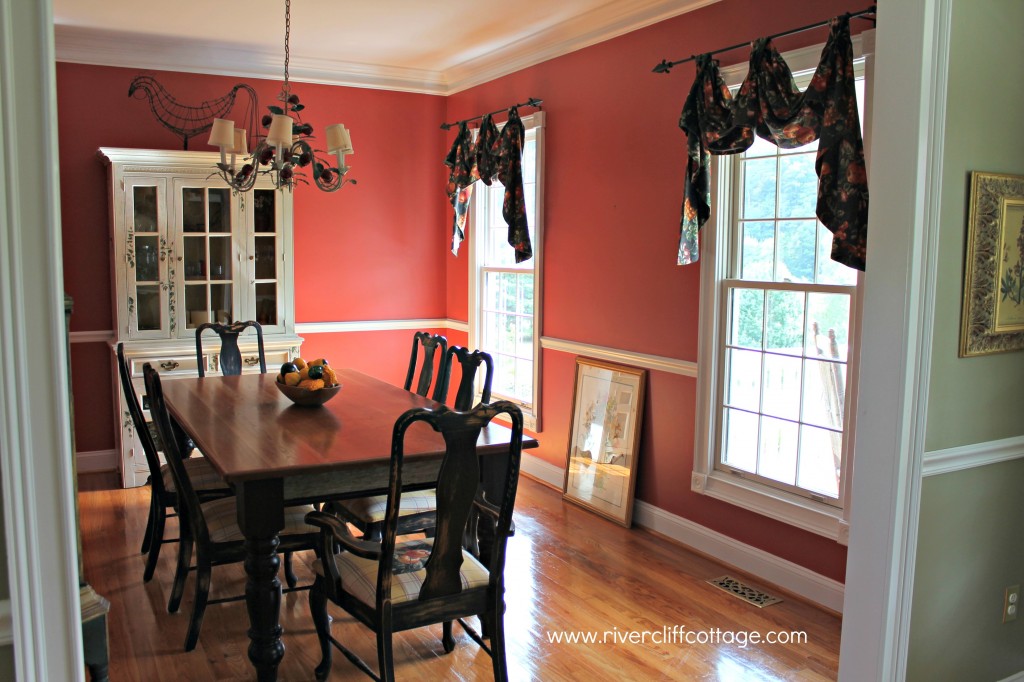 You've heard the expression "there's an elephant in the room?"   There's a rooster in this room.   I know I've got a rooster on top of the hutch and that it might need to roost somewhere else, but this is not a serious dining room, so the rooster can stay for a while longer.
Here's what this room looked like before….back when it was bleeding dragon's blood…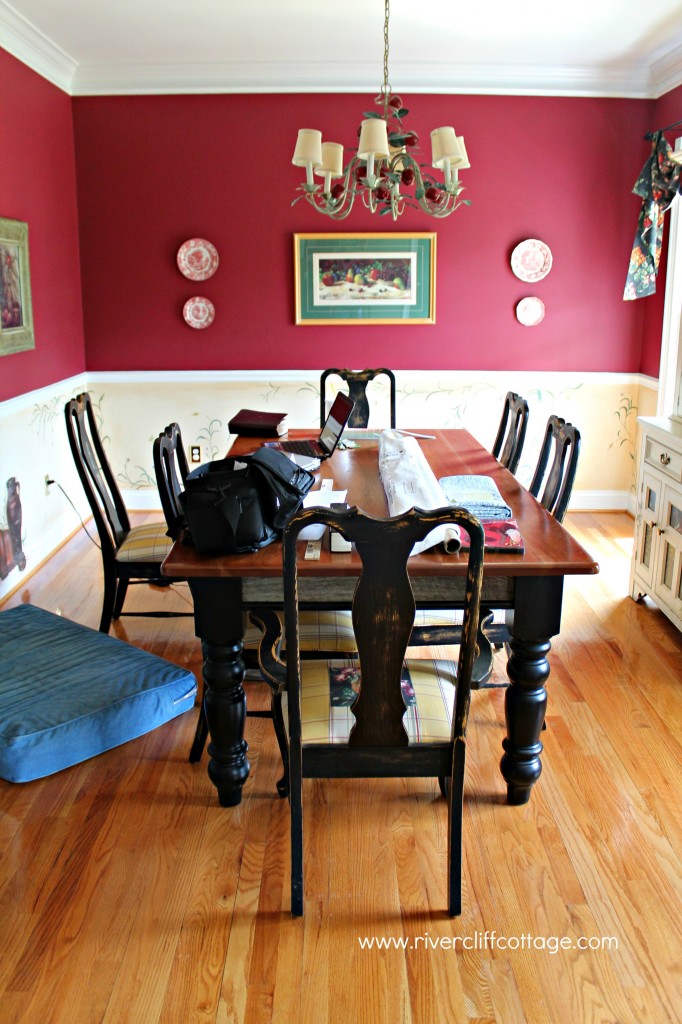 What a mess this room was in when I took the picture.  Shock!!  That never happens!   Note the dog bed in the doorway.  🙂
And here's another "after" picture from a different view…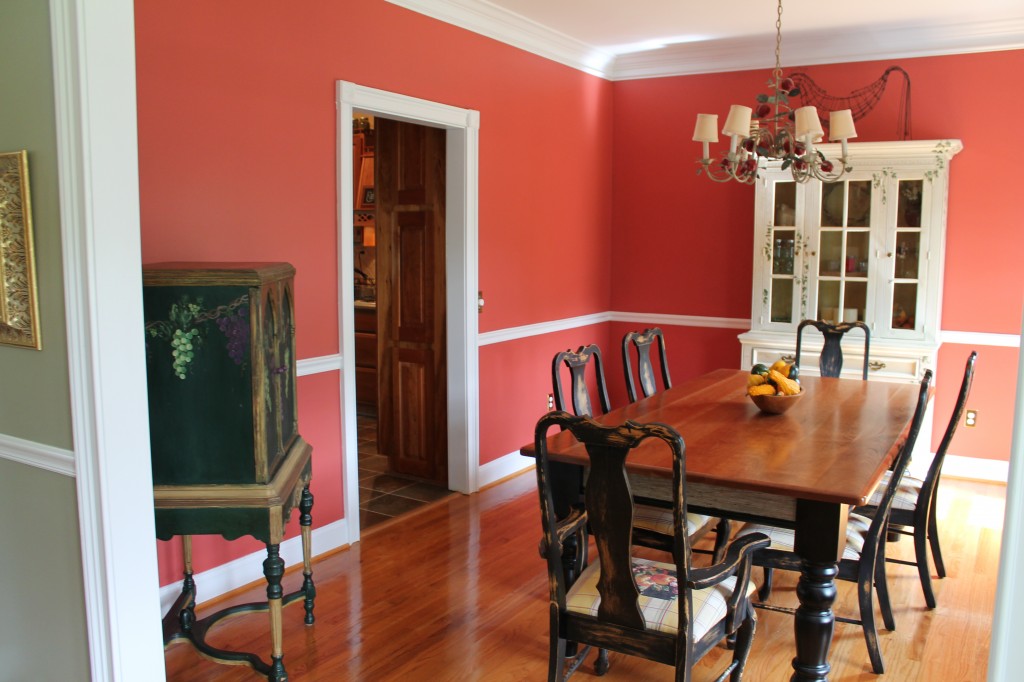 I like it!   Mike will hang the picture later tonight.   Those are gourds from the garden on the table.  I'll be gourding my whole house during the next few weeks.
My next project will be the kitchen.   I've already painted a bit and I'm taping the baseboards tonight.  
(3323)