Ughhh….. I will not have the curtains done for the yellow guest bedroom today.   I have had some minor setbacks…all of which are my fault.
1)  It took me about 45 minutes to remember how to thread my machine.
2)  Following the threading of said machine, I googled "making a valance with a rod pocket."
3)  Following reading said instructions, I determined that 2.5 x the width of the window would make awfully bunchy valances, and I opted to use a single width of 54 inches for our standard window.    Very.Big.Boo.Boo.
It looks like this: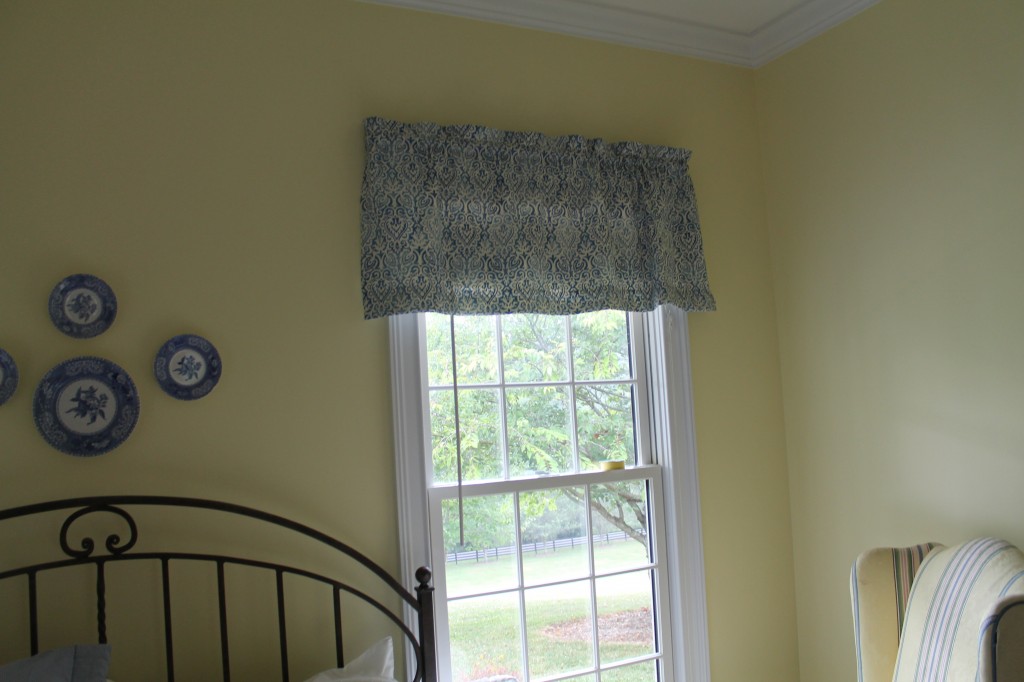 Now, I will have to return to town and buy another two yards of fabric. I'll ensure that the pattern matches up and start from scratch. Tonight, I'll get the lining ready. In the meantime, I have to leave out the sewing mess.
I hate it when I do things like this.  I have also got a cold if that can be used as an excuse.
Also, if you are reading this, would you mind leaving me a comment?    I need to make sure my comments are working and the new view counter is working that was added last night.
Thank you.
(1164)