It's January.   Winter of 2016 is here.  Looking to the left from my front porch…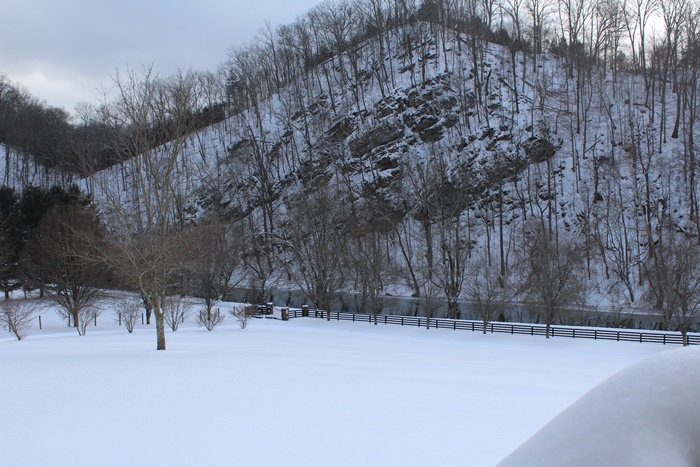 Looking to the right from the same spot..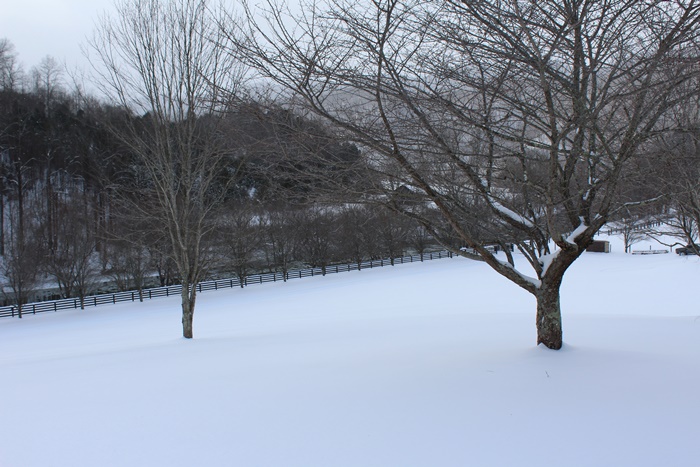 Definitely is God's country.   However, there is almost a foot of the "devil's dandruff" covering everything, and we're stuck.  River, my beloved Little Man, has not ridden in his truck for days.  Can you imagine?    He's going crazy.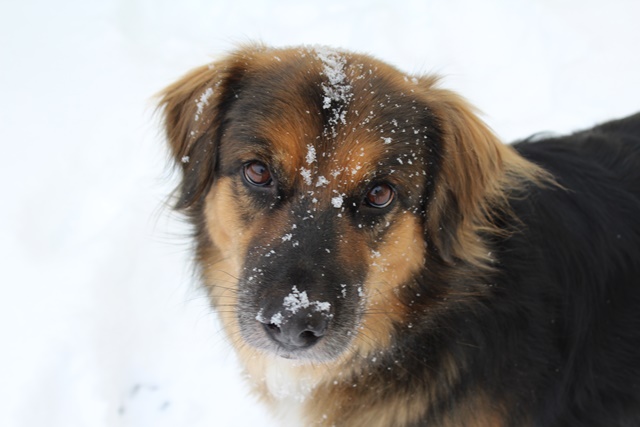 We, and I do mean we as in "my people," are wired to get prepared for snow including, strangely enough, cleaning house.   I understand the gathering of food, but cleaning house?   We're the Stepford wives before a snowstorm; everything becomes spotless. Thursday night, in preparation for the storm, I even cleaned out my refrigerator freezer. People! This is sick!!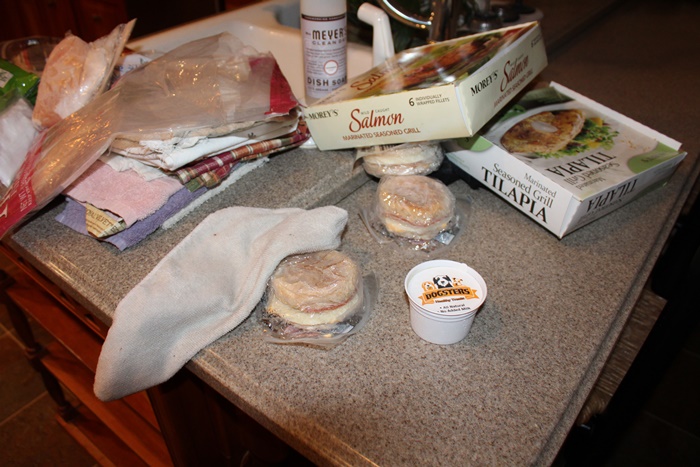 When I got up at 5:30 am Friday and there was three inches of snow and more coming down, I emailed my boss and said I would not be in.   How could I?  I had to continue cleaning!   By 5:35 am, I had a casserole in the oven.  Shortly thereafter, I mopped the floor.  I completed the laundry I'd started the night before and began changing the sheets. I was ironing at 7:00 am.  Ironed pillowcases–before daylight!   I thought about the beautifully written article  by Anna Wess about the Kings and Queens of Central Appalachia. Here it is. It's true. Read it if you have a minute; you may relate if you're from my neck of the woods. At any rate, as I completed my tasks, I knew I was one of the Queens of Appalachia. I could hunker down and withstand this storm for weeks, because I was a survivor–prepared, organized and efficient and my pillowcases were ironed.
Less than 48 hours later, today…Saturday at 10:30 am–my royalty is no longer a certainty. Perhaps I am not a Queen, but actually one of the People of Walmart.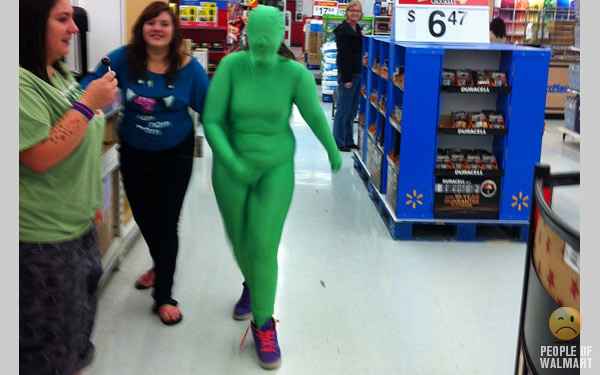 As I look at all the piled up snow, I miss my people…the People of Walmart. I want to see the brightly lit store…shelves full of food.  I also want a Pal's tea. My prince, River, wants to pee at his favorite spot.  We are not just sad.  We are bereft.
Here's a recipe for some soup that tastes good on this cold, wintry day.   It's Bear Creek's Navy Bean Soup.  It is not from an Appalachian Queen who went out, slayed the bear by the creek and then came back inside to make soup with the beans she grew and dried this past summer.    It's from me…a proud member of the People of Walmart.   Bring 8 cups of water to a boil and dump the mix in.  Let it simmer for about 10 minutes.  Boom!   Perfect navy bean soup!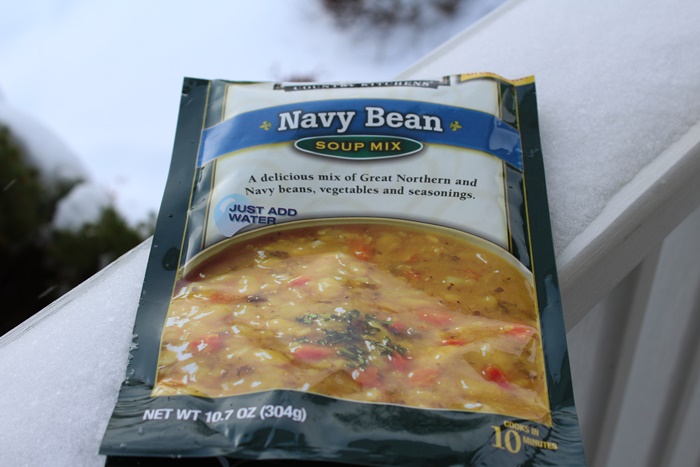 Not so fast.   Oh, crap…it actually didn't thicken right, so I added another Walmart find.   I'm now wondering why I didn't just open this can and add water and not even use the mix?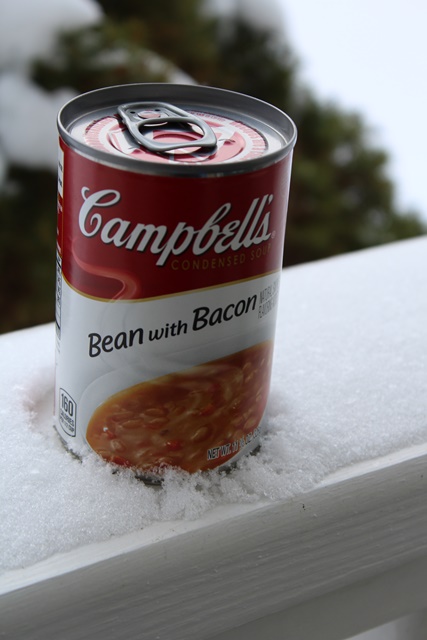 It was not something a true queen would have served, but it worked.  Mike really liked it.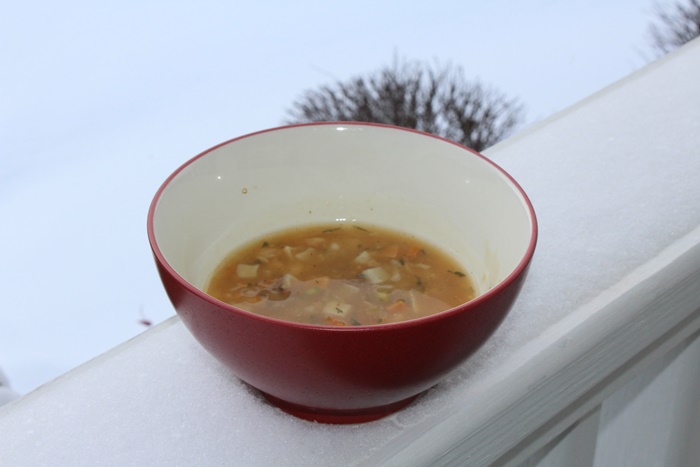 (49)