The Mendota Festival for 2017 was held this past weekend.   We started on Friday night with our beloved local musician, Oscar Harris, followed by the Poor Valley Girls.  About 100 people showed up for the performance.  They got a great show.    There is so much "heart" in these small festivals, and that heart extended to getting the stage ready for the performance.   Oscar's wife, Katie, took an old stage in an old building and transformed it into a front porch set up for just a little pickin' on a Friday night.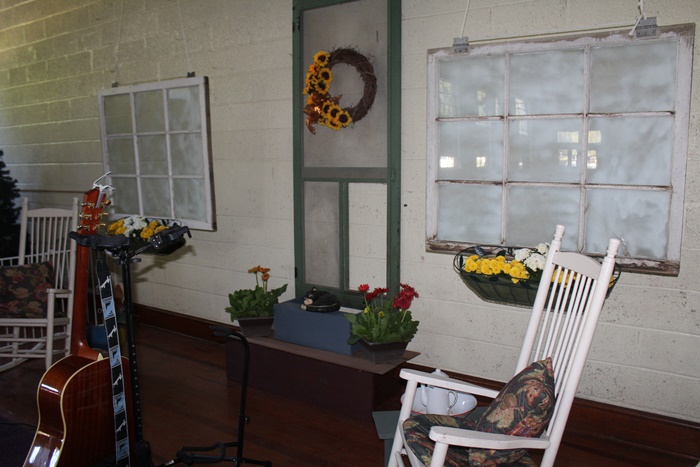 Every front porch has to have some flowers to pretty it up and ours was no exception.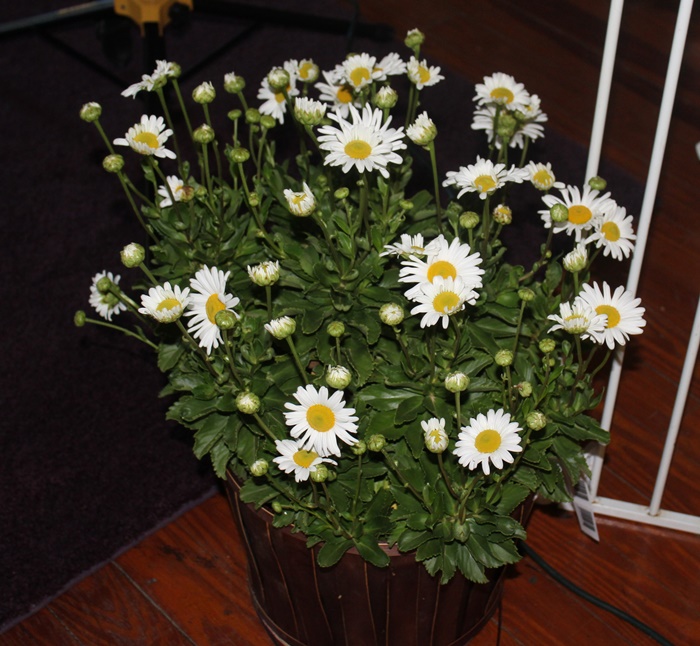 On Saturday, we had a breakfast prepared by Liz Kiser and her gang of helpers.  I manned a General Store that had all sorts of beautiful creations.  Most were made by Katie Harris and Dottie Dye.  Here's a few of them…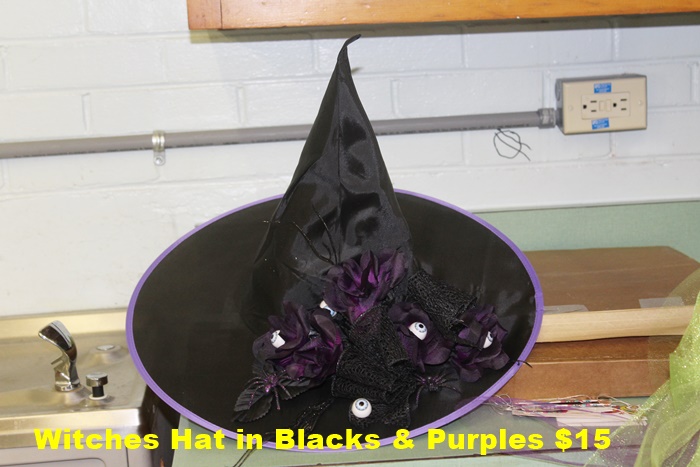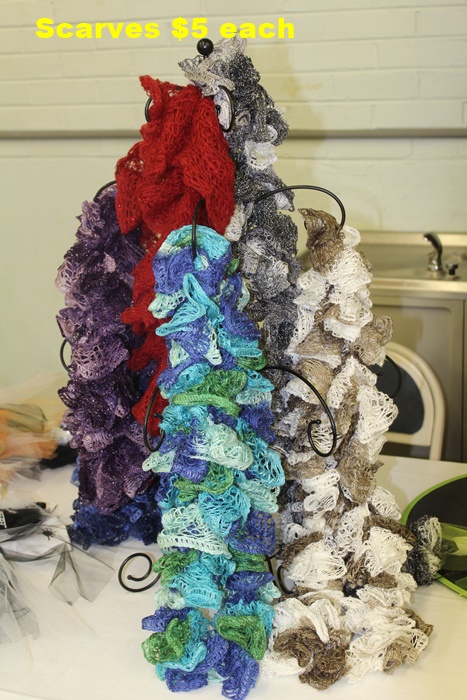 I loved this tiger tailed tutu.    The tutus are for ages 2-5.  I don't have a 2-5 year old to buy this for, but I'd like to!  I can imagine a little cat face painted on with this cute little tutu.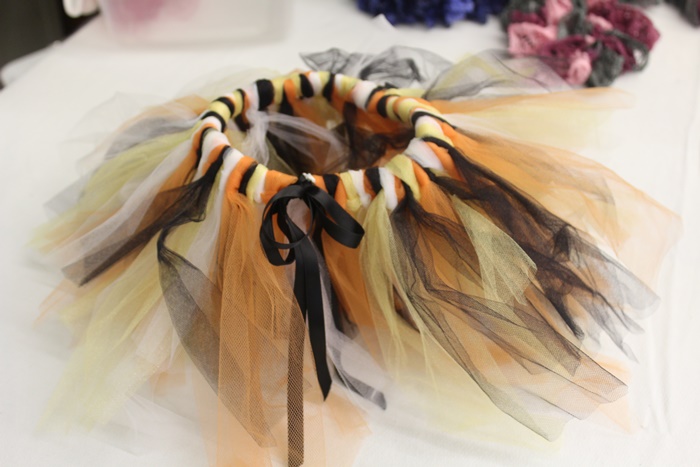 She had every color.  The green one was awfully sweet.  Most have  hair accessories to go with them.  Sometimes a wand as well.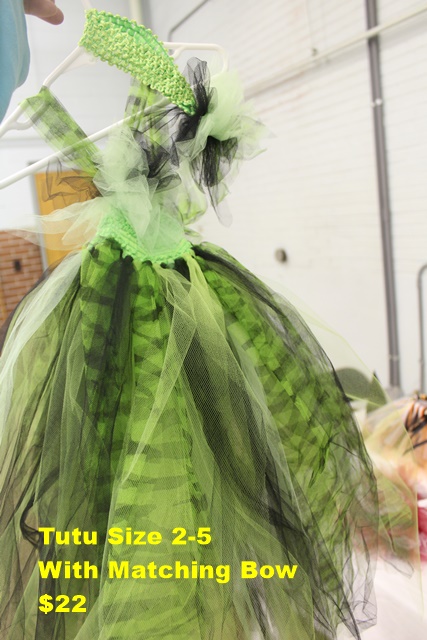 Another…if you want one of these.  I can hook you up but you'd need to pay shipping.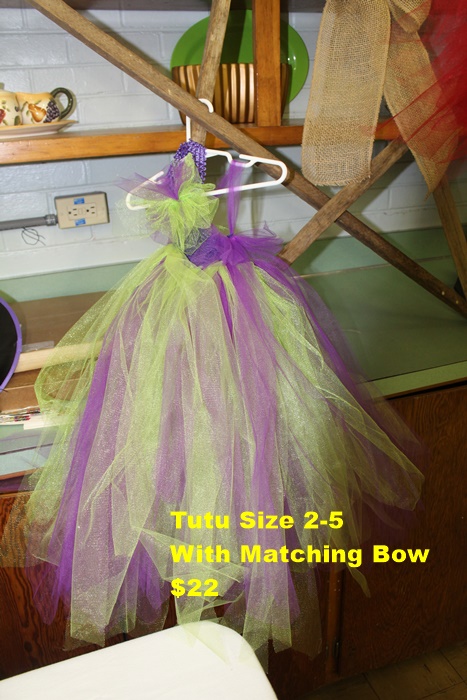 How about a lady bug?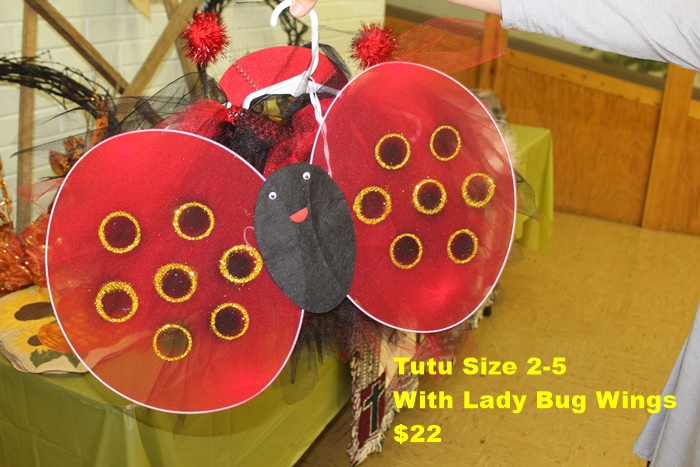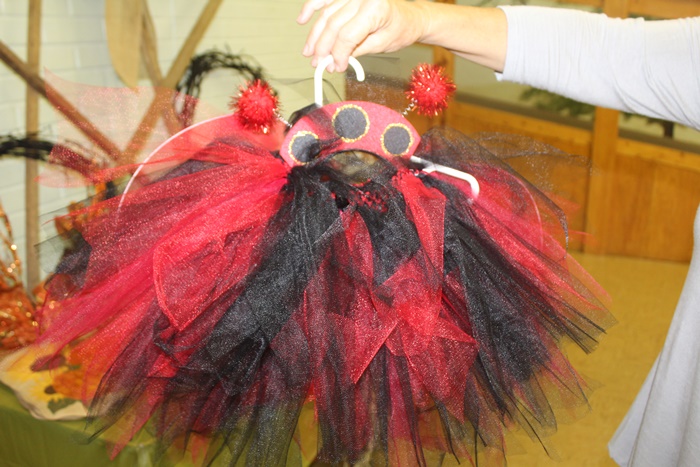 Or Christmas outfit.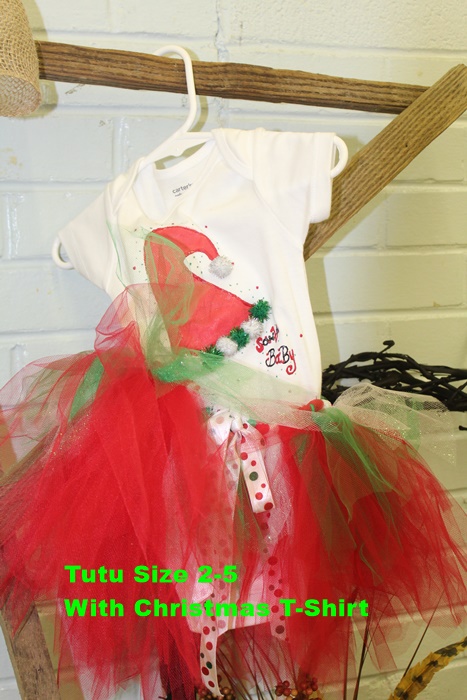 Feeling blue?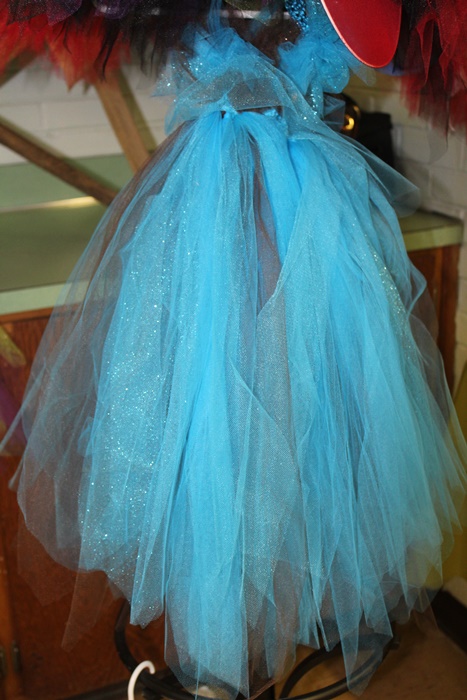 I bought this for the About Face Bootox event in October.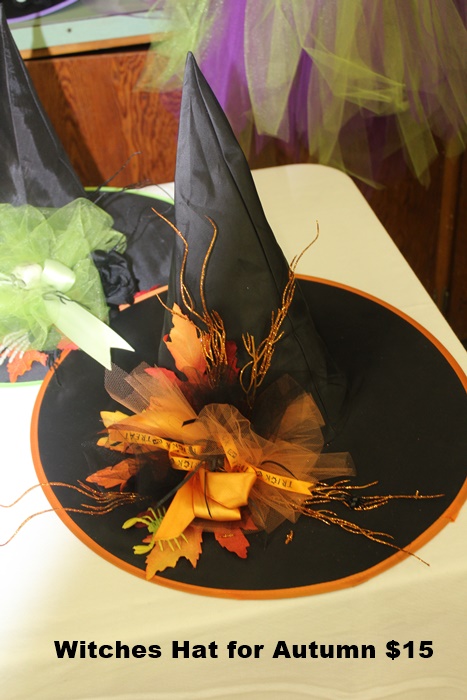 Here's another one.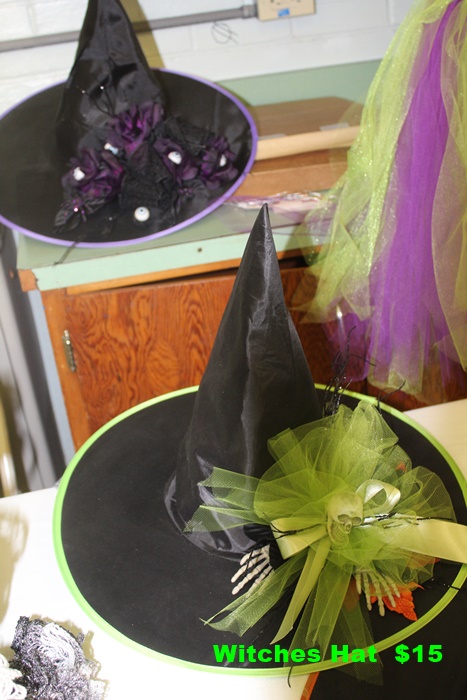 There was a Mendota history room that was set up…very cool.   I'll take you through it.   Here's a nod to education.  At one time, Mendota was a center for education.   There's a thread here…"at one time."   I want that to change but that's another subject for another time.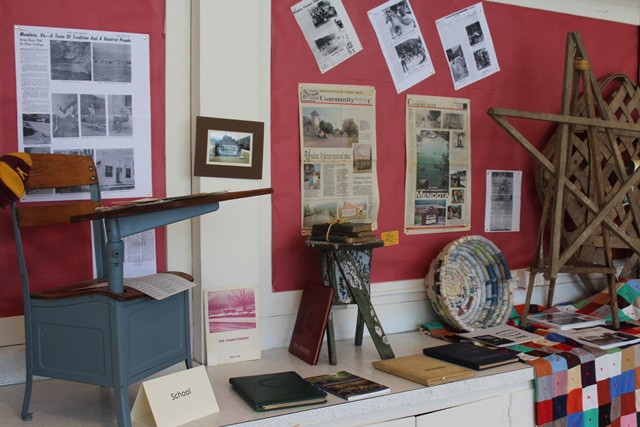 Our rural, farming roots…tobacco basket, milk churn, patchwork quilts…a sign for the Mendota General Store.  History.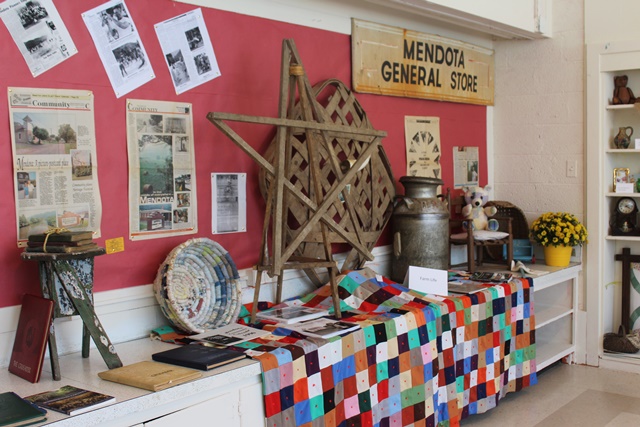 Arts…creativity…shopkeepers.   On the second shelf is pottery made in Mendota.  It is believed to be Mort's Pottery.   You can Google Mort's Pottery and get the history.  There were several potters in the area because of our clay.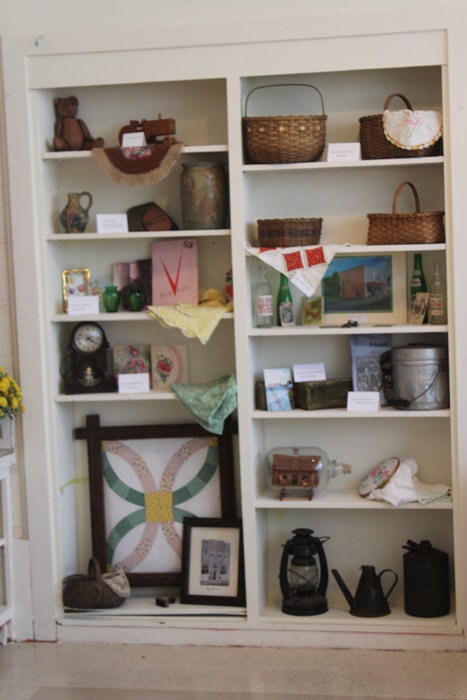 Here's a closer picture of one of the pieces… and right below it you'll see a pair of stockings priced at 50 cents from Faye's Gift Shoppe.  She was my cousin, but I was instructed to call her "Auntie Faye" because of her age.   I loved to shop in her store.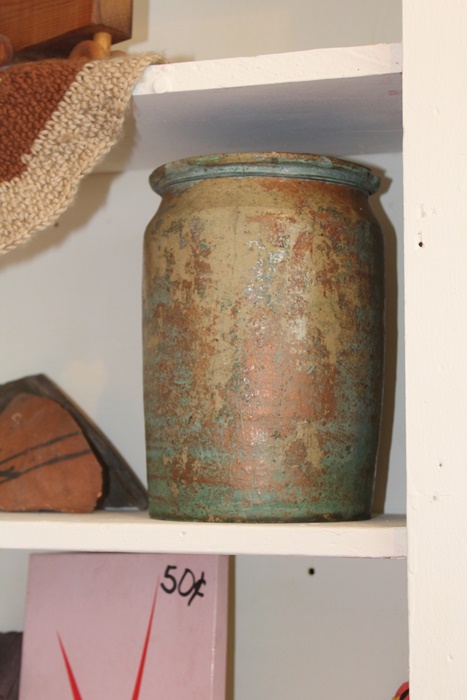 Faces of Mendota…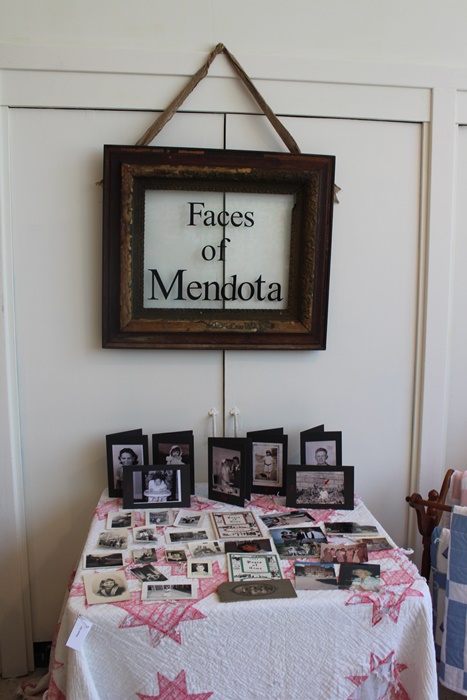 Closer….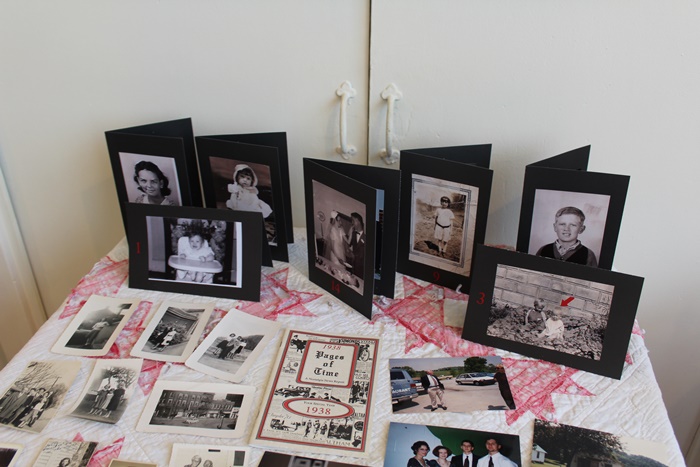 A nod to the North Fork.  Hmmm…where are the kayaks?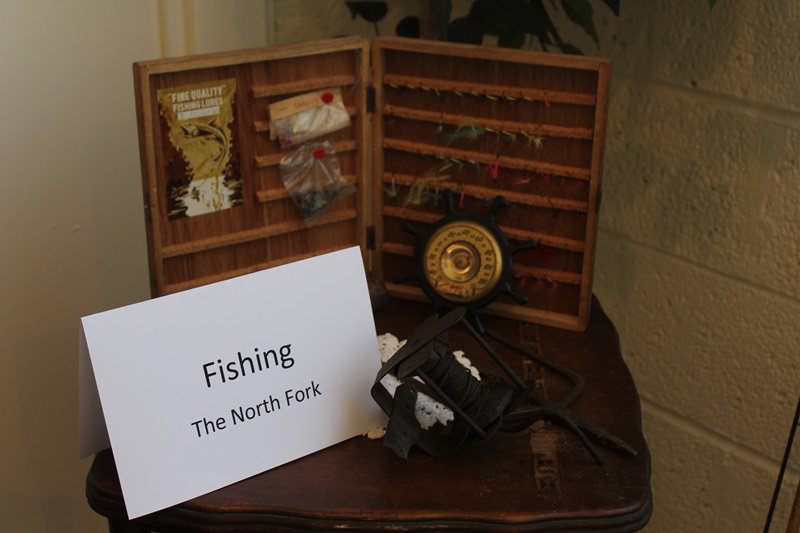 The Masonic Lodge which is no longer in existence…this whole thing is beautiful, wonderful and sad at the same time.   In the picture below, you'll see an old jar and some items in plastic.  That is a jar that was placed in a corner of the old Masonic Lodge building back in 1917.  It was discovered last year.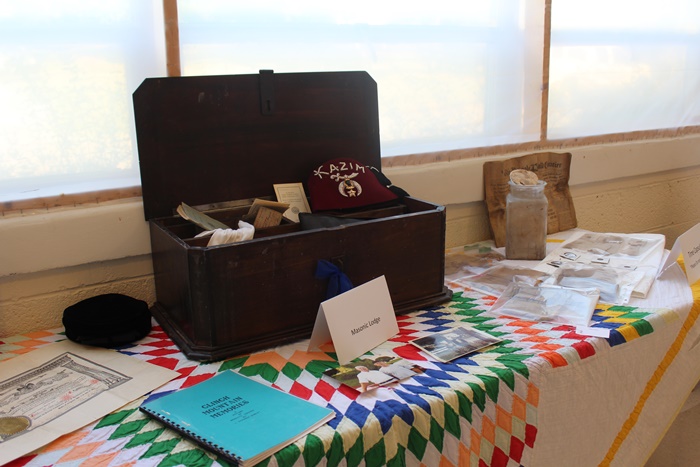 Churches of Mendota…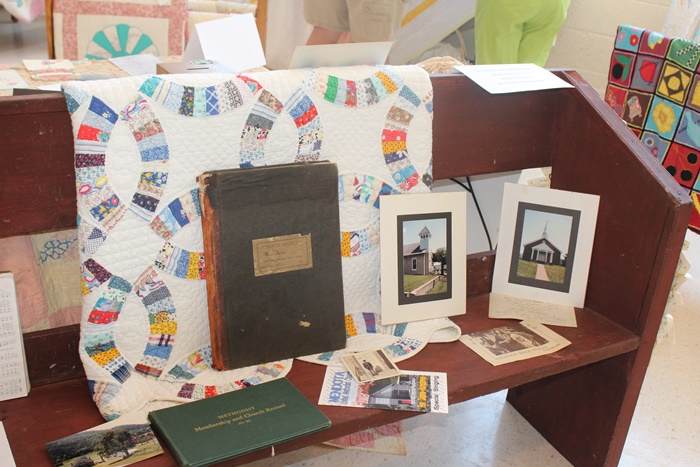 And there was a corner devoted to music…Oscar Harris, Bill Clifton, Dale Jett, the Carter Family…all threads of our heritage.   It's behind the beautiful fan quilt.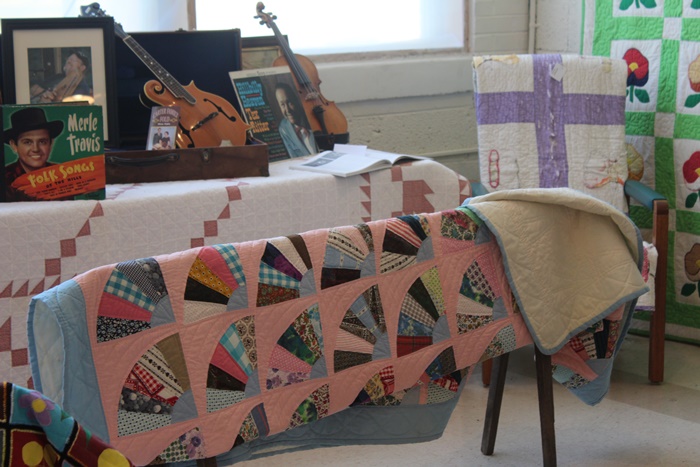 And this quilt tho… I want this fan quilt.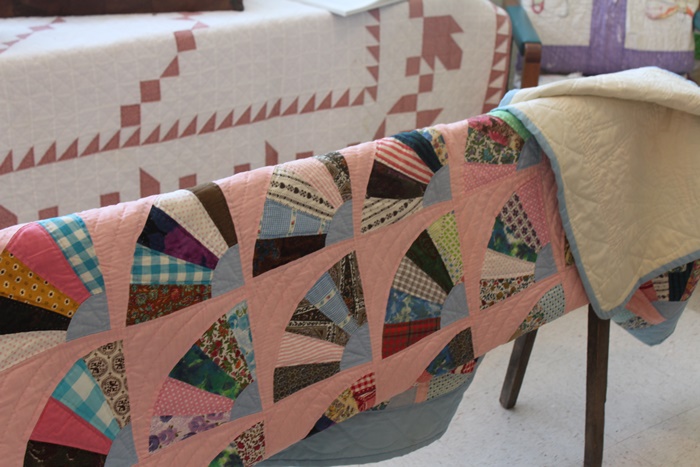 Here's some history about the fan quilt.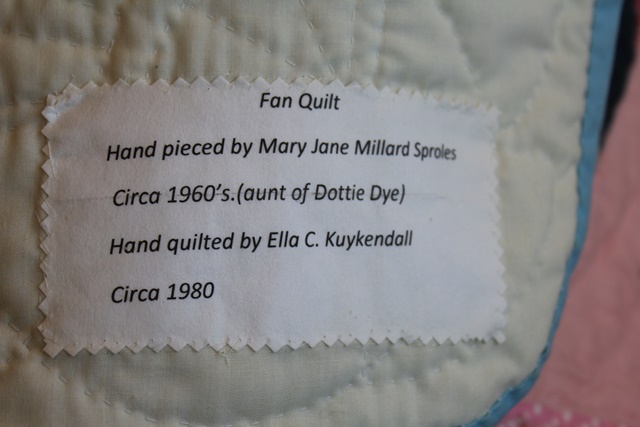 And others…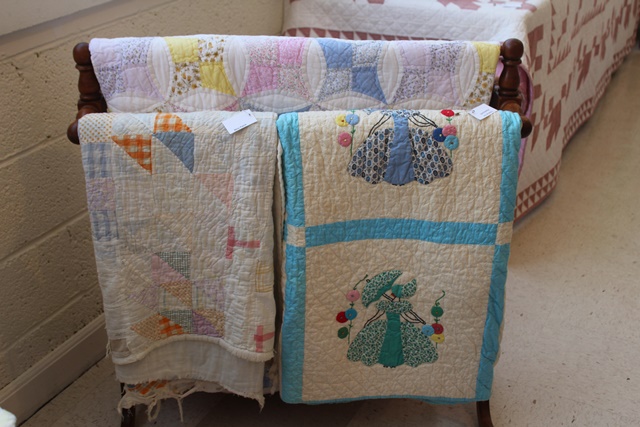 And others…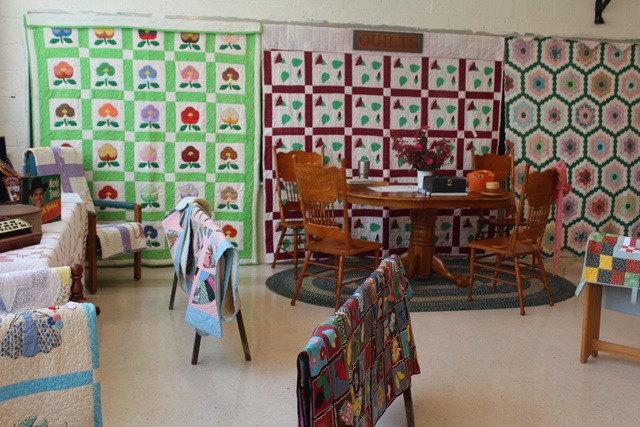 A more recent one…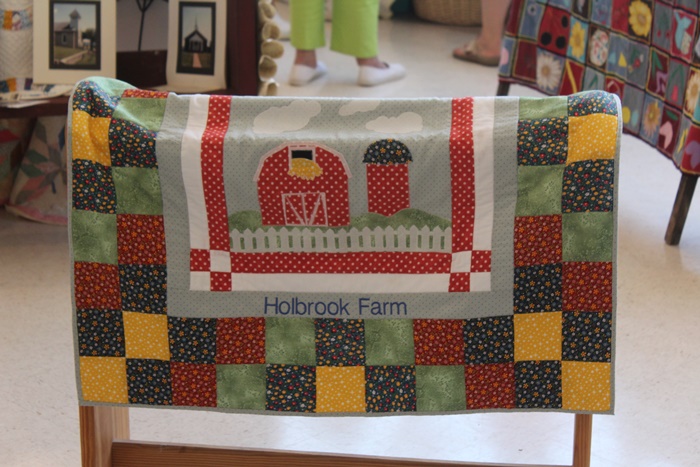 Dottie Dye and Katie Harris put this room together.  Pretty awesome.  I cannot thank them enough.   They have such an eye for beauty and respect for history.  We are fortunate that they invested their time, talent and energy into getting this together.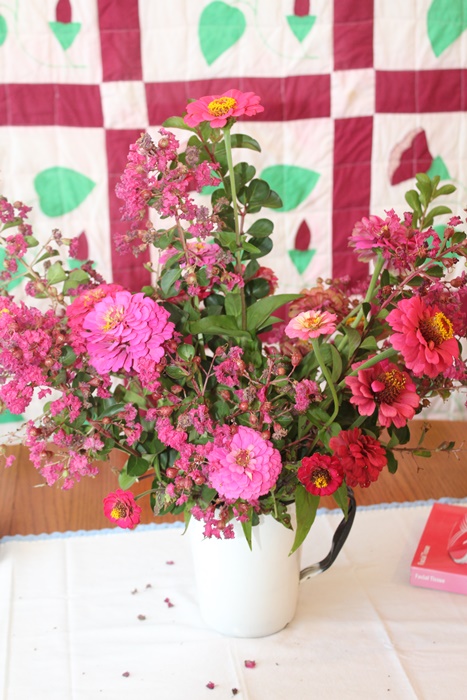 Concurrent with the festival, the Washington County Public Library hosted a book sale in what I recall being the 5th or 6th grade room at Hamilton.   I still hold a grudge over this neighborhood school being closed.   We bus our little ones a long way in Washington County…or we send them to Scott County which is much more convenient.  Or we home school.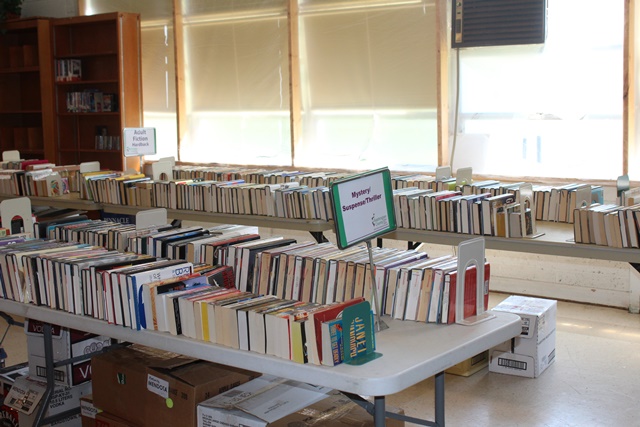 Here's the ladies who manned the booksale.  Thank you!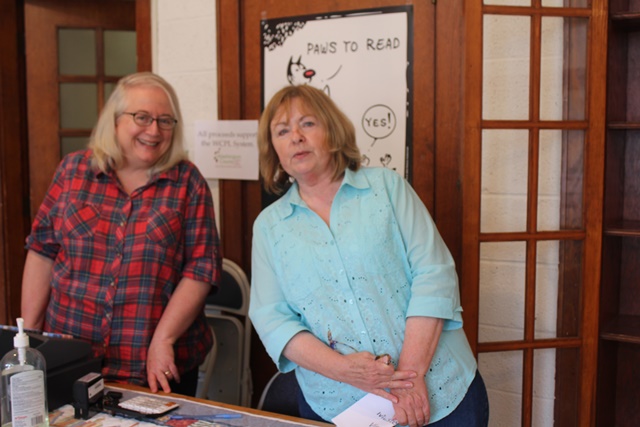 This festival comes at an interesting time for Mendota.  We are at a crossroads on many things.   Funds that were raised by the festival will go toward paying for a Preliminary Architectural Report which will tell the story of what is required to make the community center and library a safe, warm, attractive place for our community.  Or not.   Perhaps it's better to start over.
We do not yet know, but we are not afraid to dream.
(72)