This building has been a been a part of the fabric of the lives of those of us who grew up in Mendota. I took this picture a long time ago.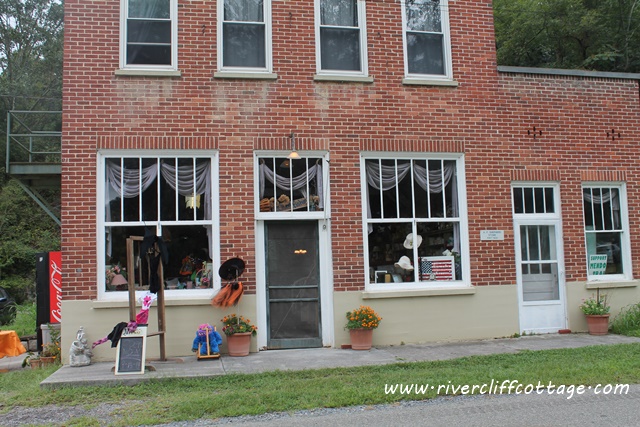 Today I did not take a new picture of the exterior, but it has not changed much since this picture except that now it is really a store! The store that was built in 1929….a building that has hand-made blocks that my father made as a young man…a building that closed in the 1980s…today opened again to welcome the public. It's The Store@Mendota!
I've spent many hours in The Store. When I was a teenager, I got off of the Battle bus because my mother worked in the store. I'd have a Ginger-Ale with Terry's potato chips and played Rook until it was time for Mom to get off work and for us to go home.
The only ones more excited than me that The Store was opening was the owner, Katie Benfield Harris, her Aunt Dottie, her sister Lisa, and her daughter Dawn. These four have worked their tails off. They really needed a few more days, but Katie said she was opening May 4, and she held to it. She's like that. Bull-headed. Stubborn. Tenacious. Day and night, I saw her vehicle there as she and the others cleaned, prepared, planned and dreamed. Aunt Dottie is the only one that doesn't smack you if you take a picture.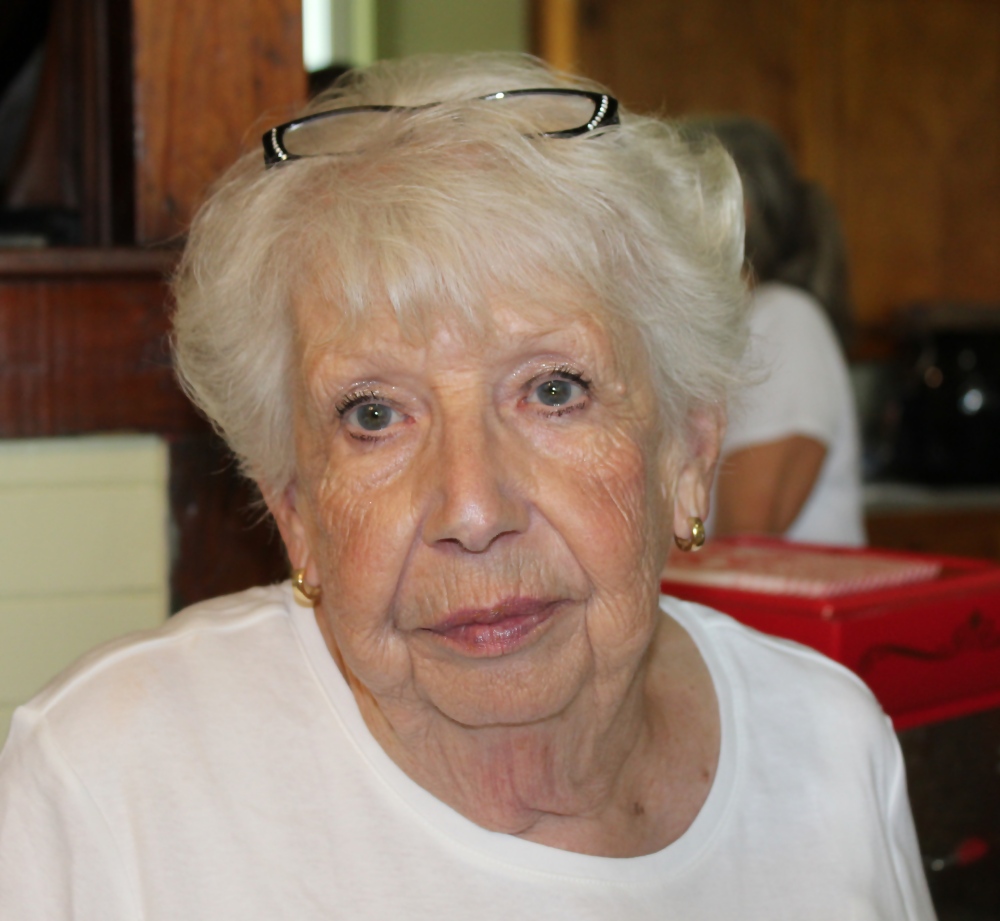 Today's opening was a simple menu made up of primarily hotdogs. The staff knew that many would be coming and wanted to keep it manageable. The actual menu will include box lunches, hamburgers, etc. with soft drinks, tea, water and coffee. I purchased a Coke in a glass bottle. The profit margin on these small Cokes is less than the canned drinks, but how could The Store@Mendota not have them? I opened it and it went psssss. It tasted good. So good.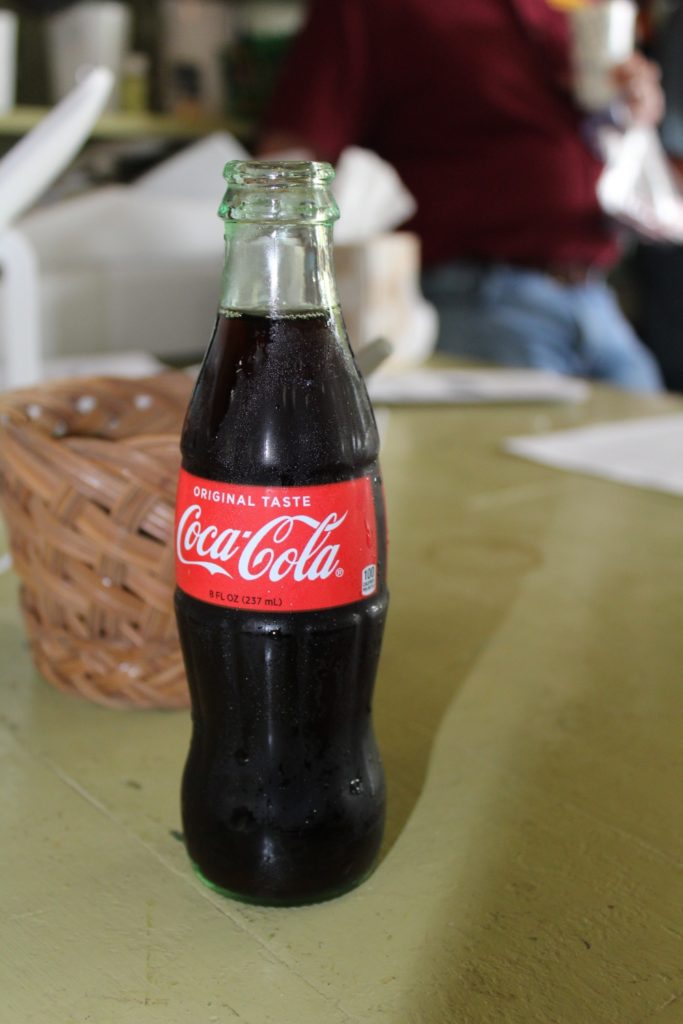 There were lots of people present. This is the Mendota Trail Head where everyone parked today. The Mendota Trail folks do not mind sharing a little parking space today as they know this store is a needed and welcome addition to the community; and as the trail continues development, it's hikers and bikers will enjoy having The Store for refreshments, etc.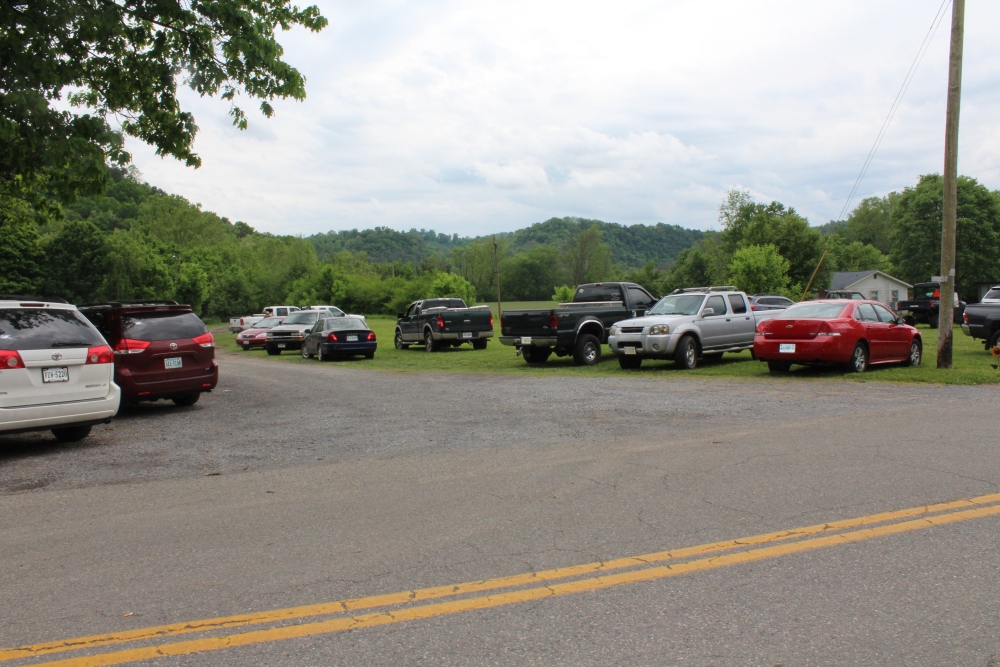 I had to actually stand in line for my hotdog!!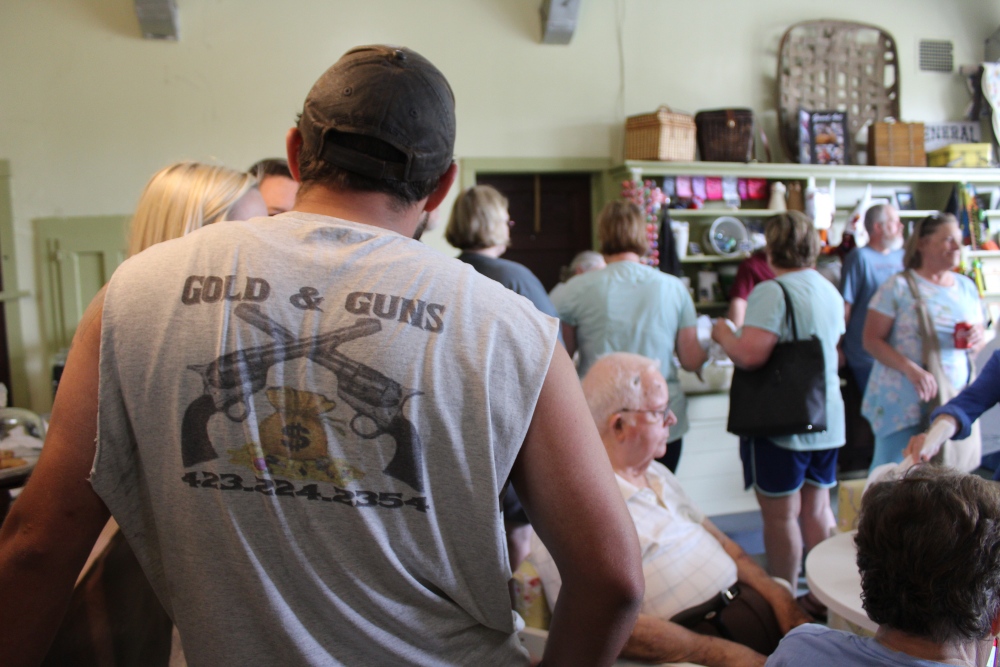 Want a Moon Pie?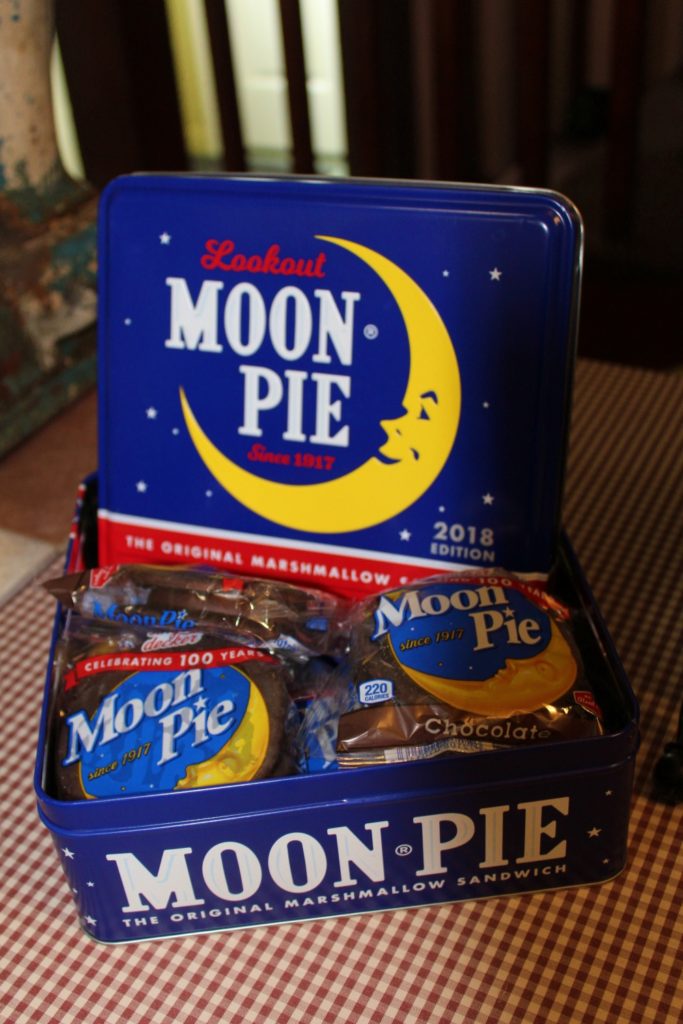 How about a tee-shirt to help support the Mendota Trail?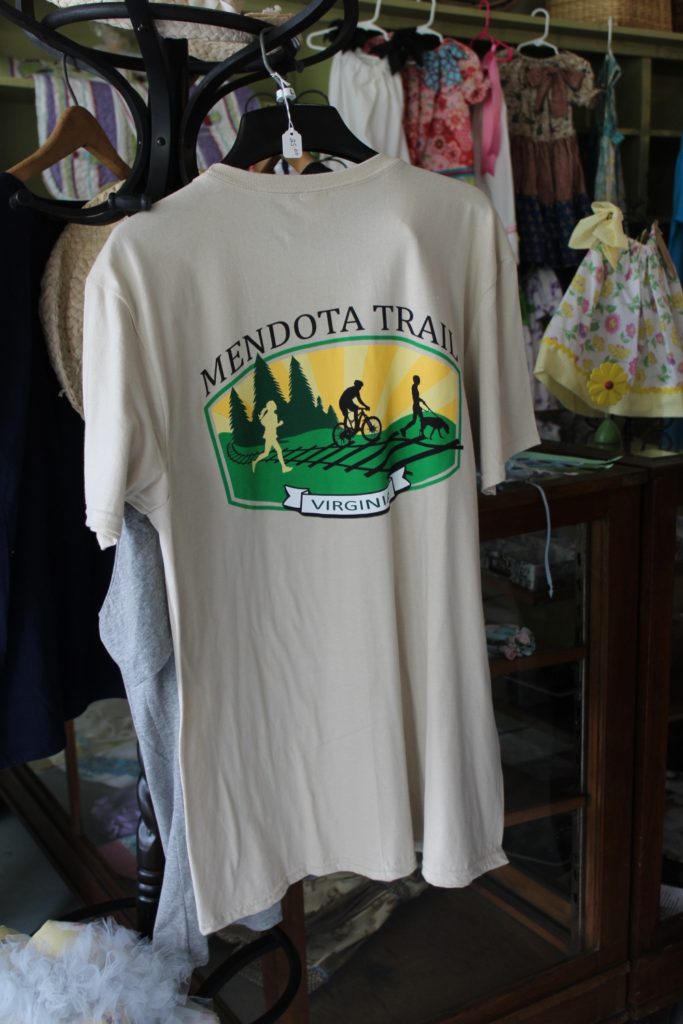 Oscar played while I took pictures. This man knows his way around an autoharp! Some say he is the best in the nation. I think so. Each time he plays, he honors Jeanette Carter who encouraged him to learn to play the autoharp because she was afraid its music would be forgotten.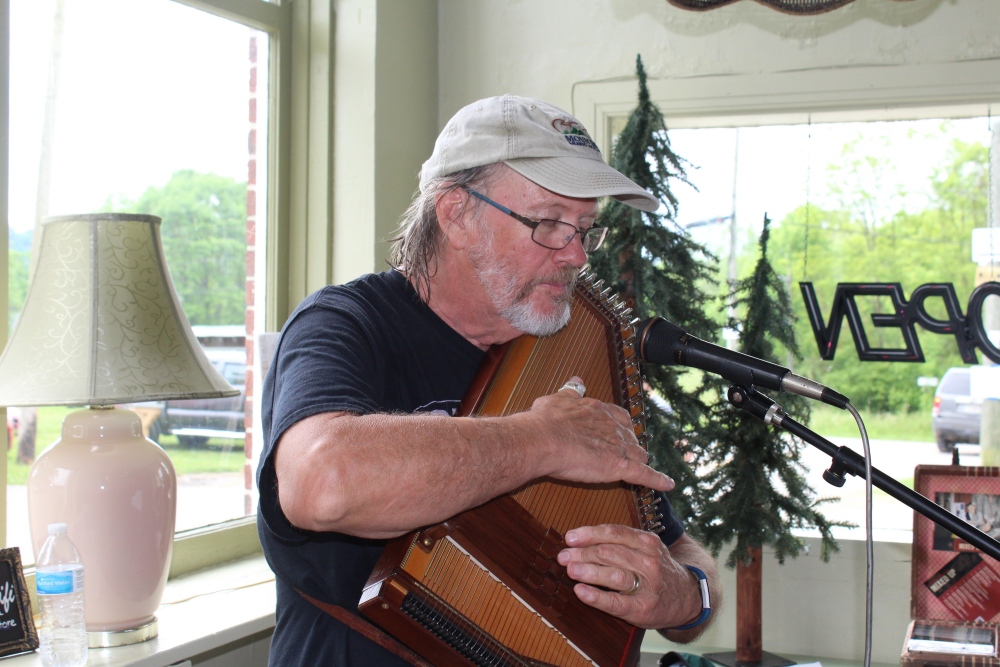 More pictures…Sew Lillie is the label that Katie Harris makes. Lillie Millard was her grandmother.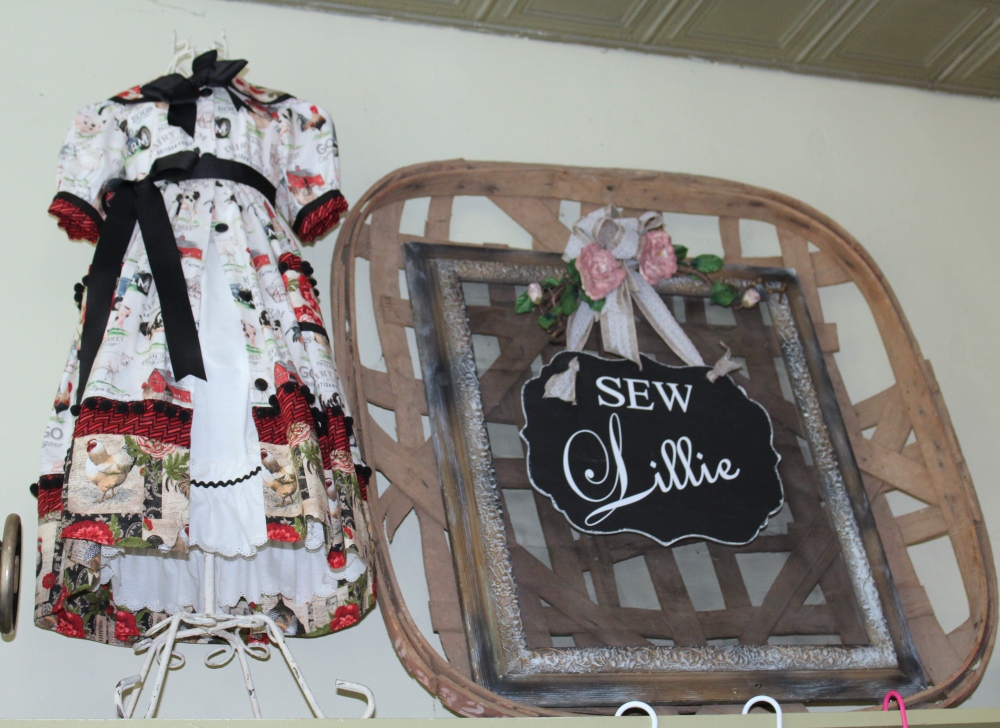 A beautiful, one-of-a-kind Katie-made dress. They are $50. If you have purchased nice fabric lately, you understand why they are $50. They are one-of-a-kind, custom dresses made by the talented Katie Harris. They are worth every cent. I hope someone sees this post and buys this little dress. There are lots of cute little dresses at The Store, but this one..with it's color and those cupcakes! I love it.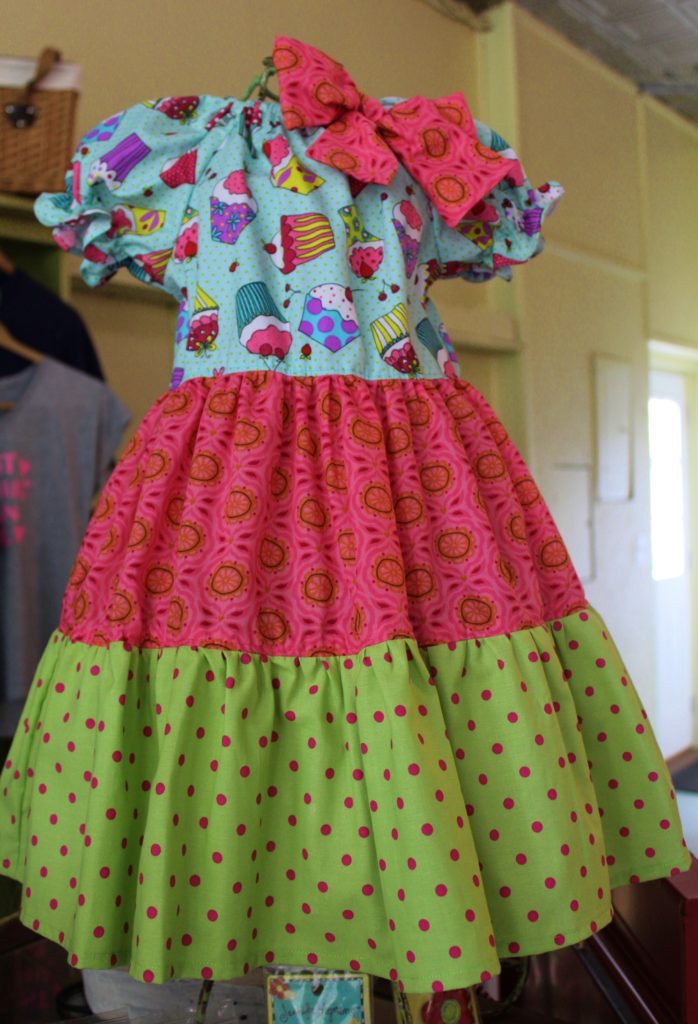 And another..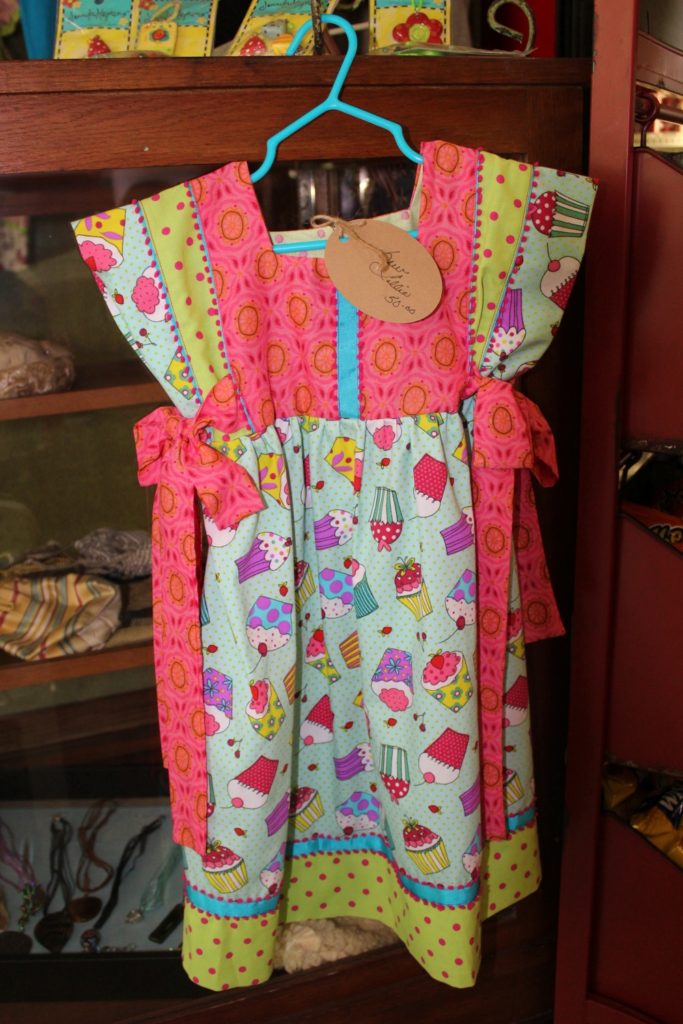 This one (below) went home with Angela Hildebrand for her grandaughter, Ava.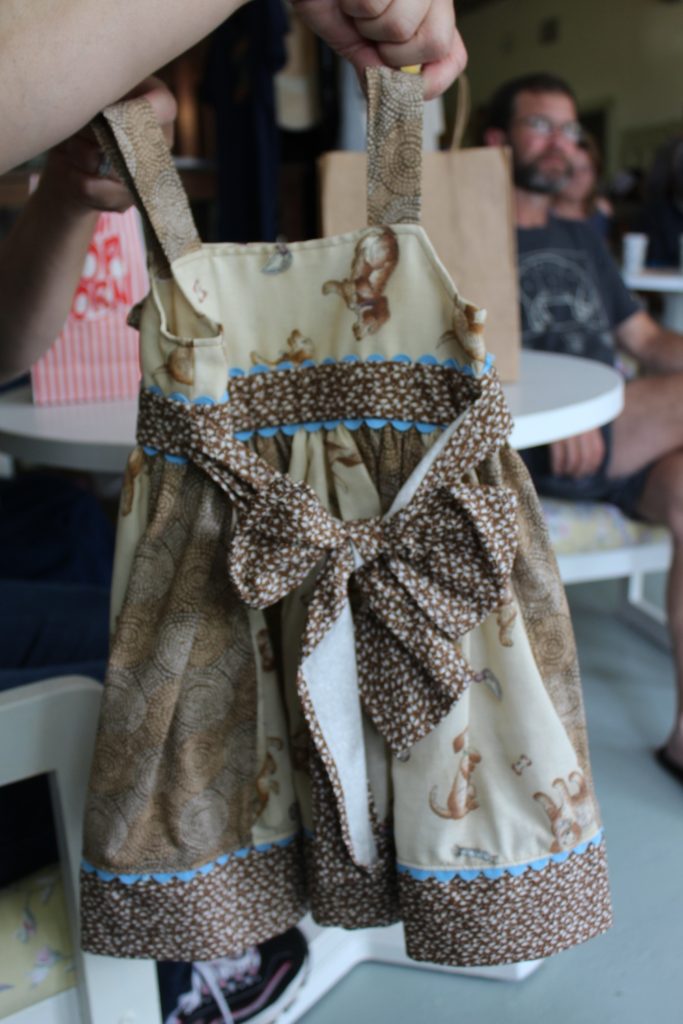 Signs..signs…everywhere there's signs!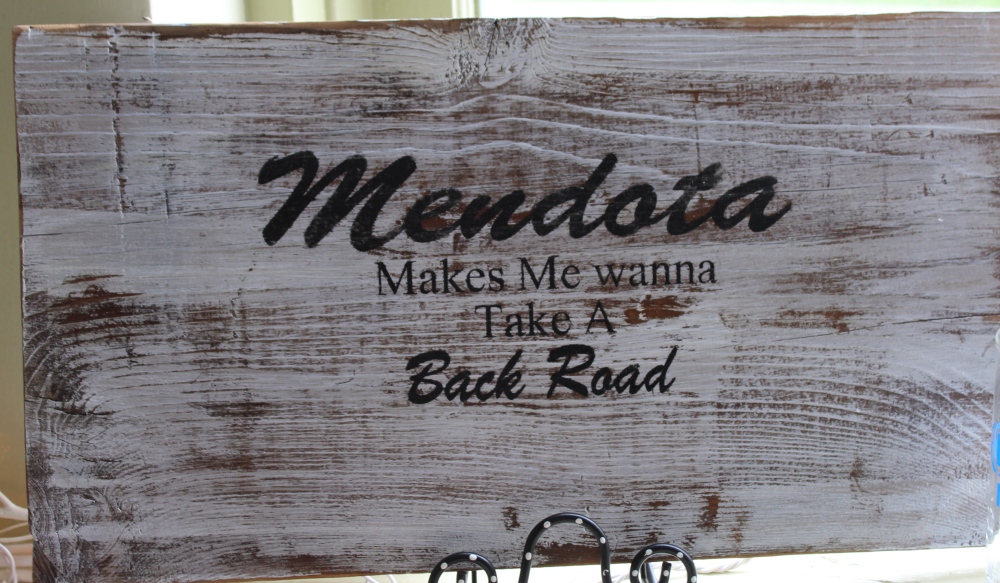 The inside…those picnic baskets will be incorporated into basket lunches where customers may swing by for a picnic lunch which will include a deposit so the basket will be returned. The quilt is a family heirloom which is not for sale; but this is Mendota where we love quilts, so it would not be a proper opening without a beautiful quilt.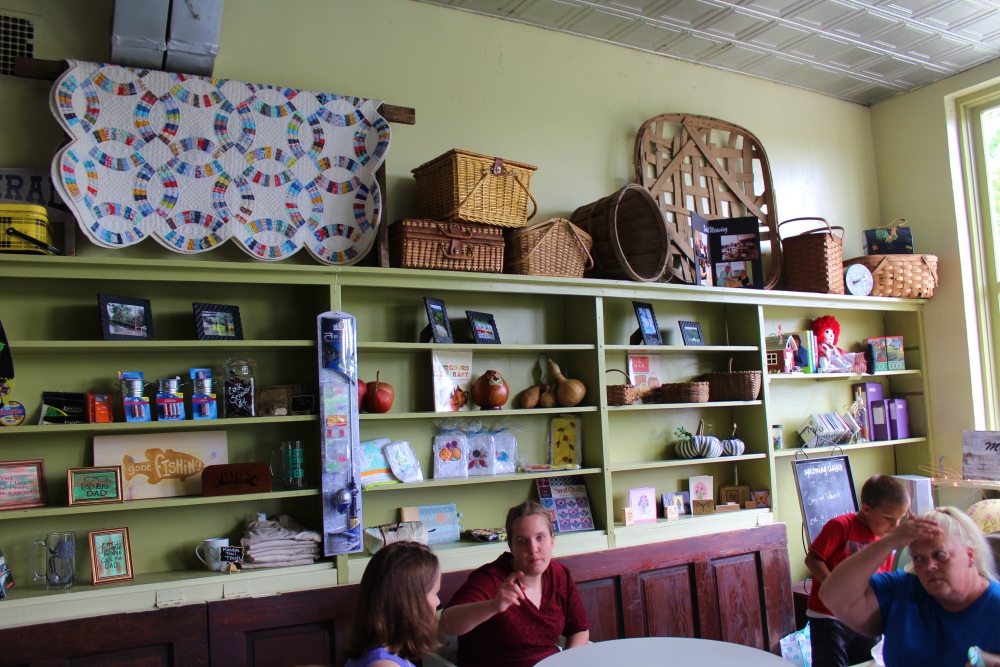 As the staff of The Store@Mendota gets their rhythm, there will be classes added. Classes to learn to sew, paint gourds, sip and paint, make baskets..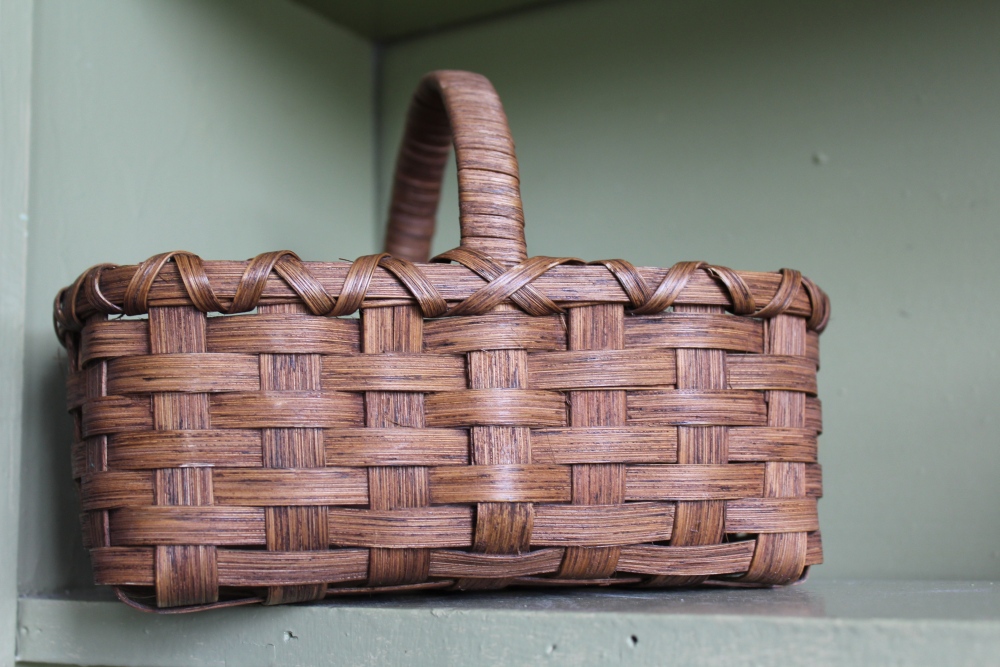 Classes to make things like these cute pumpkins…Mendota will probably have a whole field of these pumpkins this fall! There will be many classes of many different things…it will be so fun!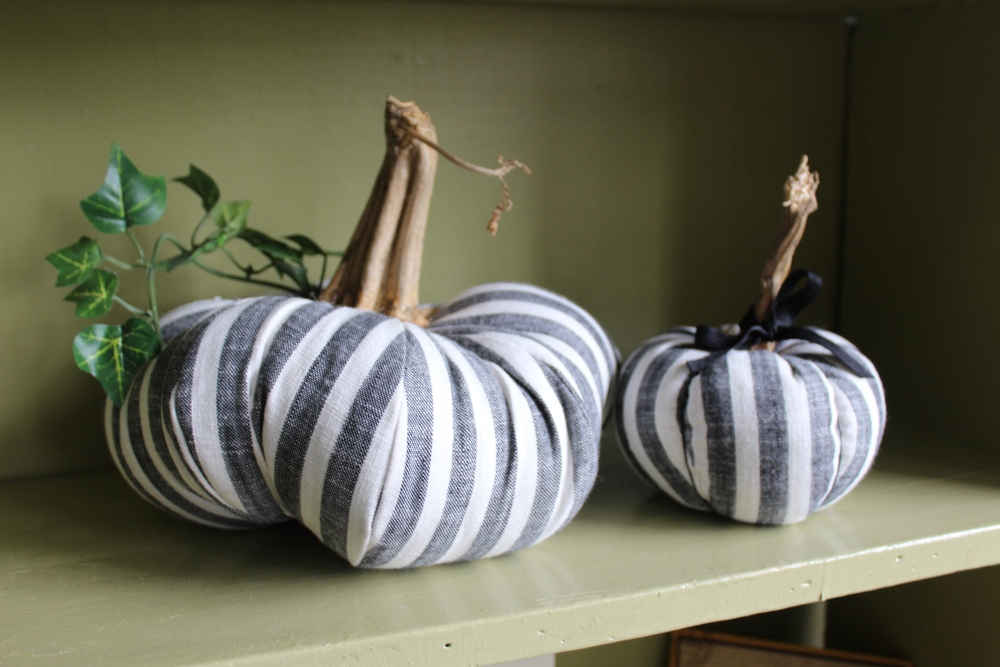 Outside, Vickie Roark sold plants. It gave it a sort of "Farmer's Market" atmosphere. Maybe this was a first step to a small Farmer's Market in Mendota. It's not a bad idea.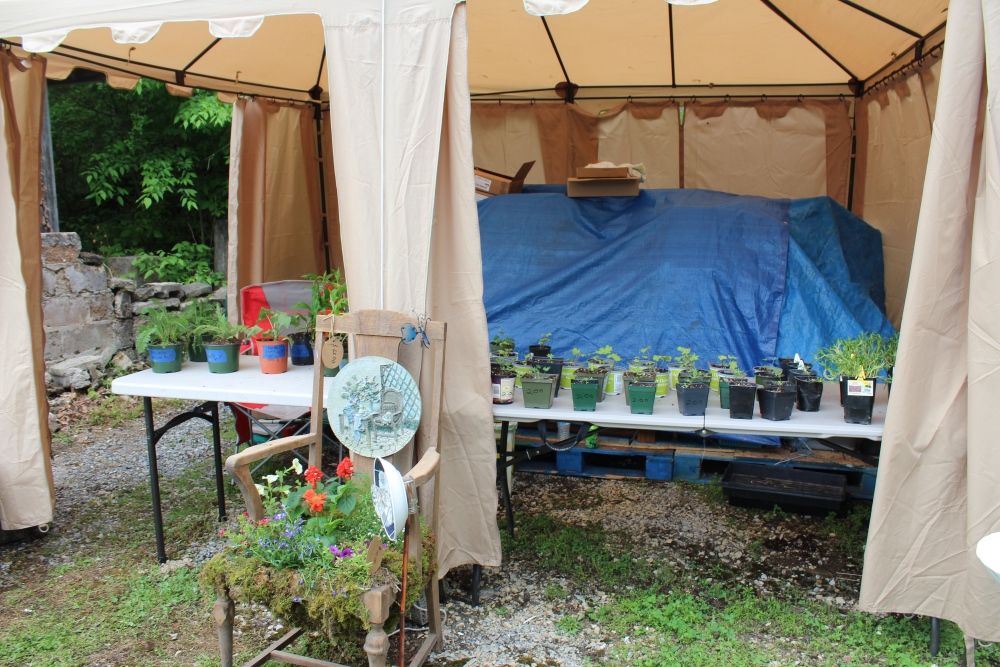 A closer look at that chair…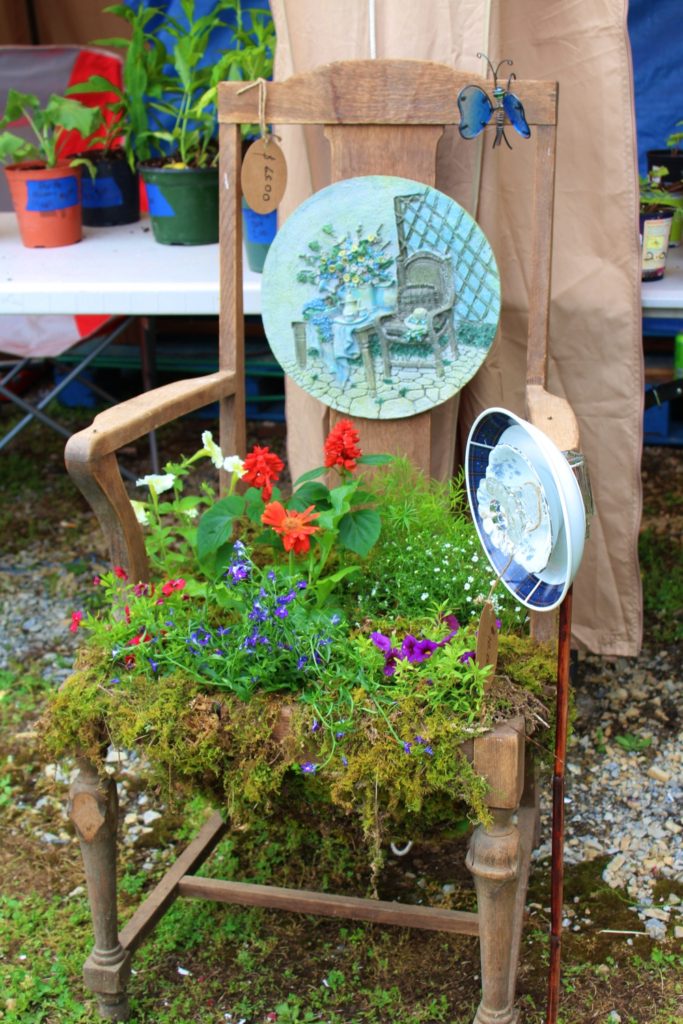 I am so happy The Store@Mendota opened. It will be such a nice addition for Adventure Mendota. Our kayak guests will be able to drop in for an ice cream, a soda, or a lunch. They'll be so appreciative. Likewise, folks who walk the Mendota Trail will enjoy The Store for the same reasons. And finally…people like me who live here and crave a candy bar once in a while. Boom! We've got a source!
Mendota is changing. It's slow, but it's happening. I call this Mendota Rising. I want Mendota to be more like the community of my youth, and this store is one more step toward that occurring. Mendota — we've been called one of Virginia's lost communities — but there is a growing movement challenging that statement.
So if you are out and about, stop by The Store@Mendota; and if you get the Bristol Herald Courier, look for the article on The Store in the Sunday (May 5) newspaper!
(455)